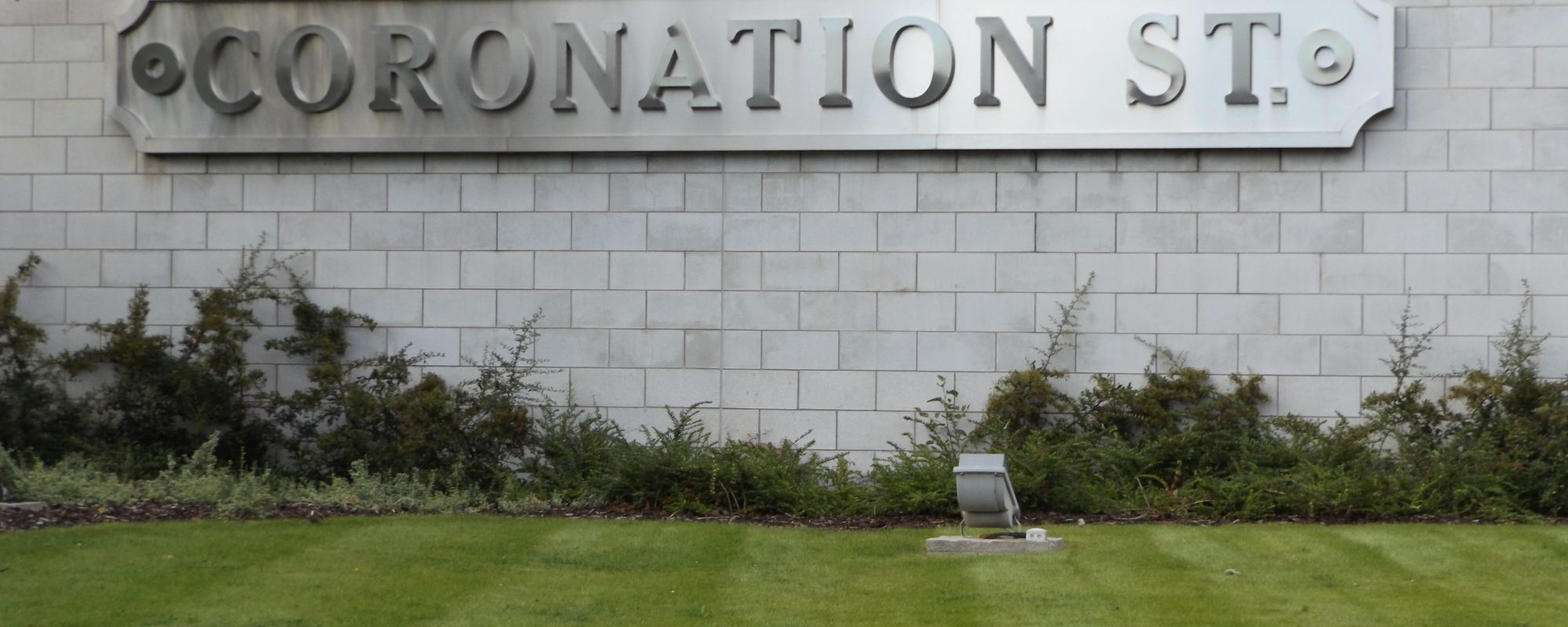 27th May 2019 by MIW Water Coolers
A Star is Born – Watch Out for a New Addition to the Cast of Corrie
Slim, statuesque, doesn't say much but puts a lot of stock into method acting. Introducing the latest bright young thang to join the cast of Coronation Street: Halsey Taylor Endura.
Yep, that's right; one of MIW's finest proteges has hit the big time and can now be seen gracing the world's most famous cobbles six times a week… Filling bottles for celebrities like the pro that it is. And we can honestly say that fame has not yet gone to its head. Of course, we do take some credit for that; we ensure that all work conducted by MIW is fully grounded.
So, how did this come about?
Coronation Street and MIW
Back in December 2018, "Plastic-Free Greater Manchester" was launched in collaboration with Refill Manchester. Spearheaded by Hotel Football owner and ex-Manchester United player, Gary Neville, and supported by the Mayor of Manchester, Andy Burnham, the campaign was founded to make Greater Manchester the first UK city-region to ditch single-use plastics. Working with businesses, hospitality venues and tourist attractions the group brainstormed ways to remove all single-use plastics – drinks bottles, straws, cutlery, coffee cups and plastic-wrapped foods – from the city.
A huge number of companies got involved. Cafes, hotels and restaurants have been leading the way. BBC North has removed a serious number of single-use plastics from its canteen and coffee shops. And now ITV has gone one step further; not just providing a bottle filler for cast and crew to use instead of plastic-bottled water. But asking MIW to install a beautifully charismatic little number actually on the UK's favourite street… Or, at least, in Corrie's communal gardens.
Why is this important? Because bottle fillers will only help to make a difference in the fight against waste plastic if they are used. Topping up a drinks bottle instead of buying a new one needs to become second nature. And seeing it happen, naturally and without comment on the world's longest running soap, will surely help to make the refill culture become part of the public consciousness. Without browbeating or duress.
Corrie's Bottle Filler
The Halsey Taylor Endura II 4400BF was selected for Coronation Street because it's a really good all-rounder. It's small and aesthetically pleasing, easy to use, low maintenance and low mess. Designed to fill bottles with laminar flow, it is quick and clean to use, so there should be no need for retakes after unexpected over-fills. The unit is also durable and weatherproof, making it suitable to stand up to the rigours of outdoor filming… Although we have heard rumours of it requesting an umbrella between shots and a personal dressing room at the end of each day. At least its perfect powder-coated finish means that it never needs to retouch its makeup, no matter how emotional the scene.
Of course, we knew Corrie's latest star when it was fresh off the assembly line. And it's really exciting to see one of our own putting on such a stellar performance. But not half as exciting as seeing the refill movement getting into full swing. Next step Pinewood, Hollywood, Bollywood, the World!