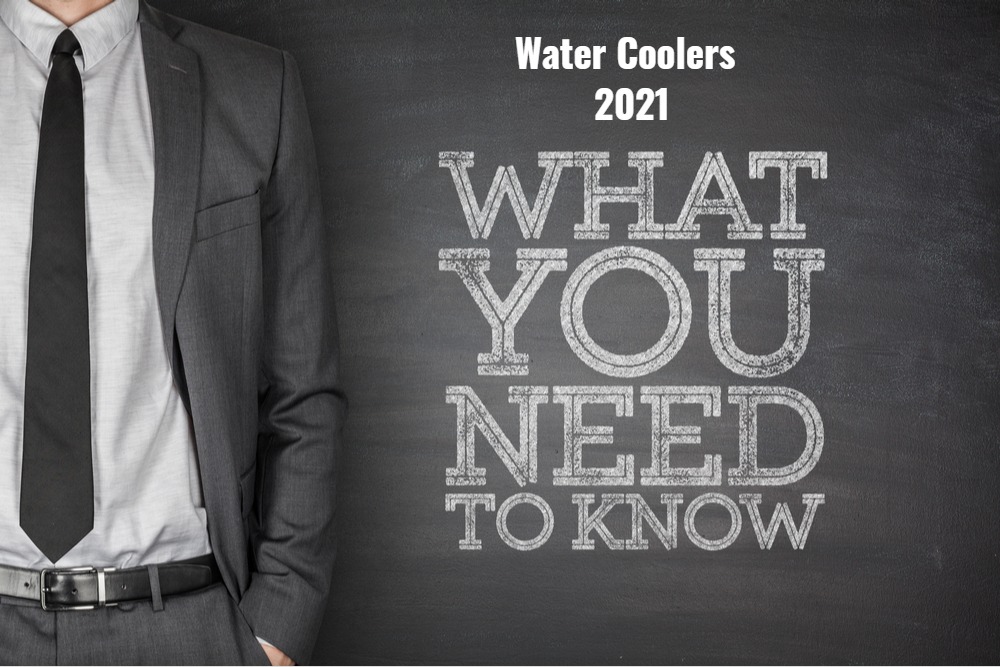 12th Mar 2021 by MIW Water Coolers
Best Water Cooler Dispenser 2021 UK
Isn't it hard, when you're looking for a particular product to invest in, but you have no idea where to start? You know roughly what you want, but how do you know which product is the best for your needs?
The problem is, there is never one single product in any category that will suit every person, or every business. So, when it comes to investing in new equipment, like a water cooler, sometimes the best thing you can do is to ask the experts.
Having worked with all sectors of business, including many of the UK's water authorities, leading businesses, universities and councils, we've assessed their needs and their feedback. And used it to put together this list of our five top water cooler dispensers for 2021.
MIW's Five Best Water Cooler Dispensers of 2021
---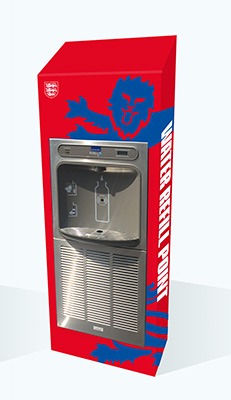 Best contagion safe water cooler
Eco-Dispenser Max UV
If health and safety is an absolute priority for your organisation, the Eco-Dispenser Max UV bottle filler is a great choice. Not only are these units deigned for hands-free use, removing the threat of cross contamination, but they are finished with an antimicrobial coating, and have in-built UV filtration. UV filtering removes 99.99% of all germs and bacteria from the water stream – including legionella. And it does it without tainting the taste or odour of the water dispensed. With chilled and non-chilled versions available, a sleek design and the potential for customisation, these UK-designed and built water coolers are great for any high footfall indoor area: hospitals, train stations, shopping centres, or schools. For peace of mind, they are also WRAS approved.
---
Best drinking fountain for outdoor use
Elkay EZH20 outdoor drinking fountain
The Elkay EZH20 series of bottle filler is not new. Available to buy or rent in the UK since 2010, it is a tried and trusted water cooler. And the reason it has remained such a popular choice is that it's simple, effective and strong. Made from marine-grade stainless steel, powder coated and finished in a protective lacquer (with custom branding from MIW, if required), the body of the unit is extremely durable, vandal resistant and weatherproof. The push button activation makes for very simple use. And while that's perhaps not ideal at the time of a pandemic, MIW's patented hands-free push activation system can be easily integrated, if required. BREAM approved, GreenSpec listed, and WRAS approved, Elkay EZH20 outdoor bottle fillers are an exceptional choice for any outdoor space.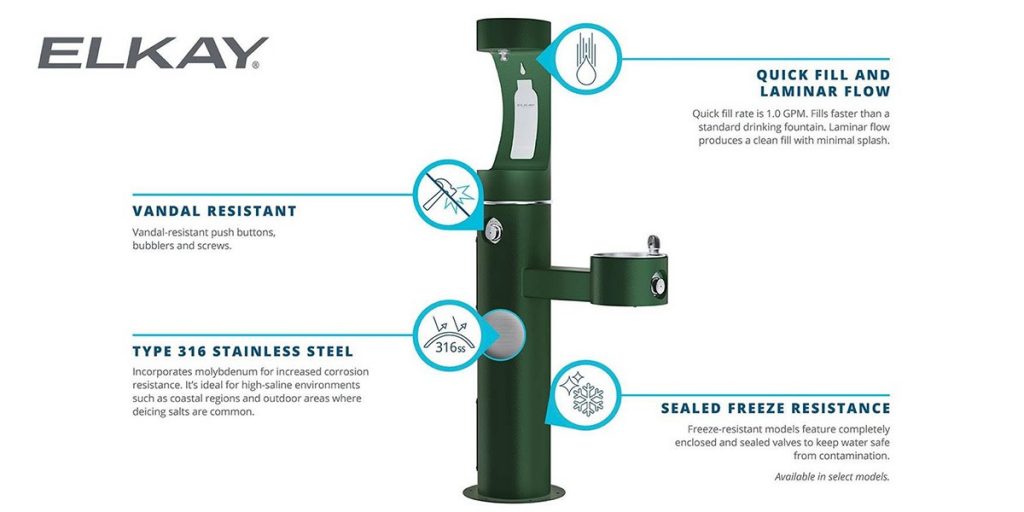 ---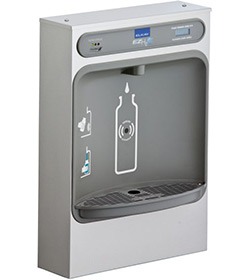 Best indoor contactless water cooler dispenser for small spaces
Halsey Taylor Hydroboost surface mount bottle filling station
If space is at a premium and you're looking for a hydration solution that can serve your customers and employees without getting in anyone's way, then the Halsey Taylor Hydroboost surface mount bottle filling station is a stellar choice. The compact, wall-mounted design takes up next to no space, while delivering a safe hands-free interface, rapid refill, and integrated drainage. WRAS approved, it is guaranteed safe to use, and the design has attained ADA (Americans with Disabilities Act) approval for its easy accessibility. As easy to clean as it is to use, this is a fantastic, compact bottle filler, ideal for the office environment.
---
Best multi-purpose water cooler dispenser
Elkay Sensor-Activated drinking fountain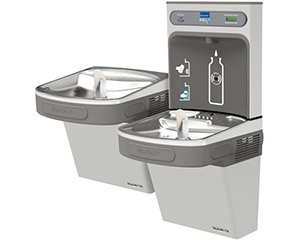 If you want to cater for the widest possible audience, a bottle filler-drinking fountain combination unit presents the best of both worlds. But with the need to reduce contact points in light of the Covid-19 pandemic, there are few good quality combination units available to choose from. The Elkay Sensor-Activated drinking fountain was created specifically to answer that problem. Delivering hands-free access to both bottle filler and drinking fountain – the fountain rises high enough to completely and comfortably avoid contact with the dispensing point – this unit is smart, efficient and flexible. The simple design is easy to use and easy to maintain. With ADA approval, it is wheelchair accessible, while BREAM approval and GreenSpec™ listing guarantee its green credentials. Lastly, in-built filtering and refrigeration means that the water it delivers is always fresh and great tasting.
---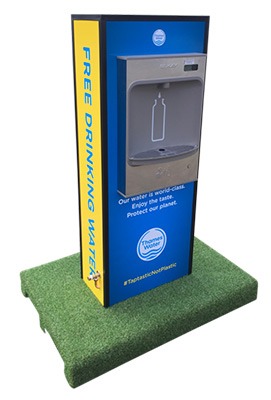 Best temporary water cooler dispenser
Marathon bottle filler
Whether for festivals, community gatherings, fun runs, or university open days, there is a growing demand for temporary water cooler dispensers. And the Marathon bottle filler series – chilled and non-chilled units are available – provides the perfect solution. Weatherproof, WRAS approved and secure, these pop-up bottle fillers provide instant access to clean, safe, drinking water almost anywhere. And once you've finished using it, you simply disconnect it from the water supply and wheel it away into storage. It couldn't be simpler.
There's a lot to consider when you're trying to decide upon the best water cooler dispenser for your business. Hopefully, this little guide will help. But if you need more guidance, you can always contact MIW Water Cooler Expert's excellent customer service team for bespoke advice.
And if you want to find out more about contactless water dispensers, or read the guidance for contagion safe use of contactless water bottle refill stations, head over to our dedicated pages.