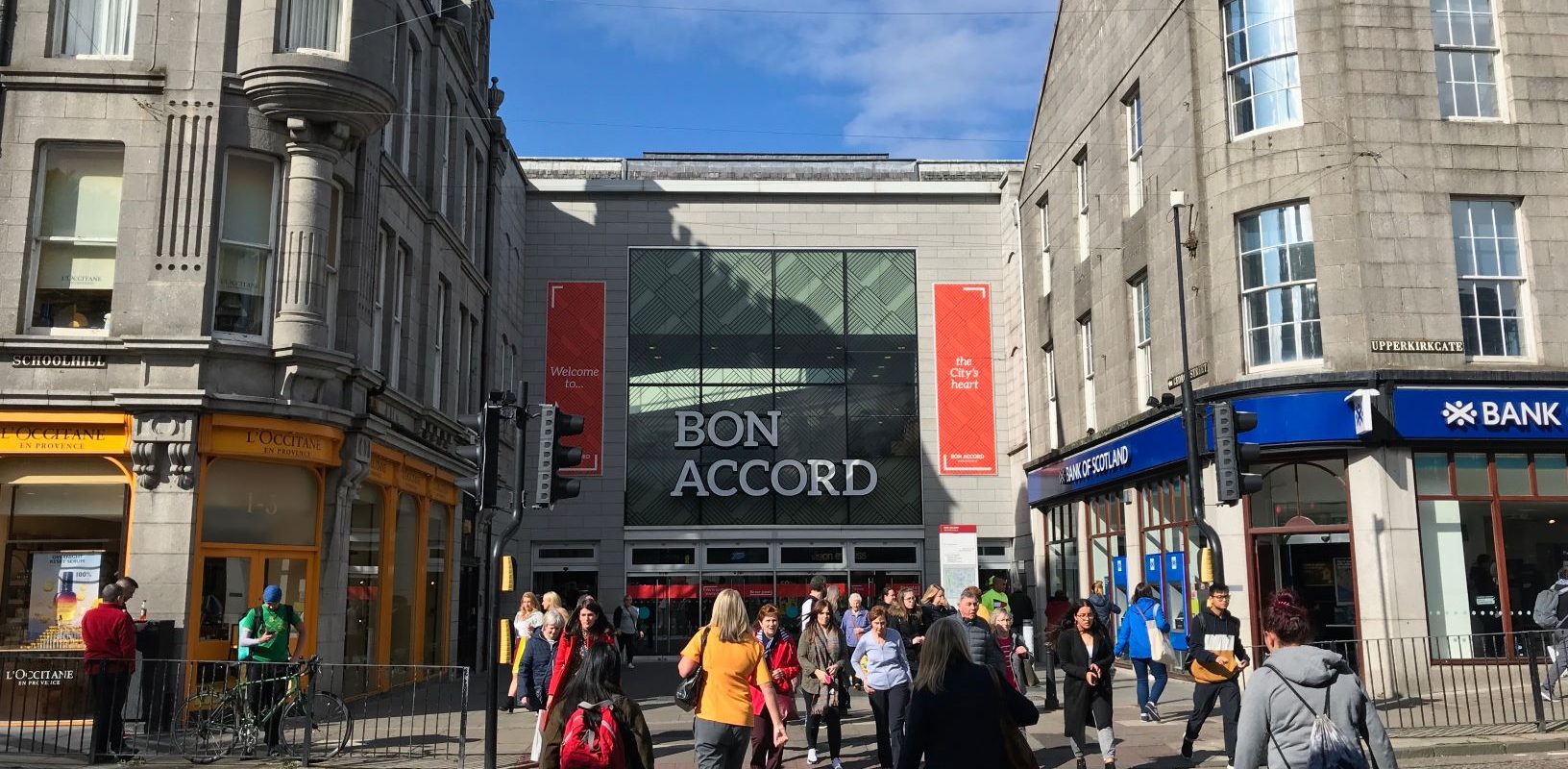 16th Mar 2020 by MIW Water Coolers
Bottler Filler Generates Good Feelings in Aberdeen's Bon Accord Shopping Centre!
Bon Accord. It's Aberdeen's favourite shopping destination. Filled to the brim with more than 70 shops and eateries, it attracts an average of 275,000 visitors every week. While fashion and fun are at the forefront of the organisation's ethos, a deeper, more serious sense of social responsibility runs through its core. Passionate about the environment, with a sustainability policy to match, the Bon Accord management team have been working hard to reduce the environmental impact of the shopping centre. And they called MIW Water Cooler Experts into help with their latest project.
Bon Accord's Plastic Problem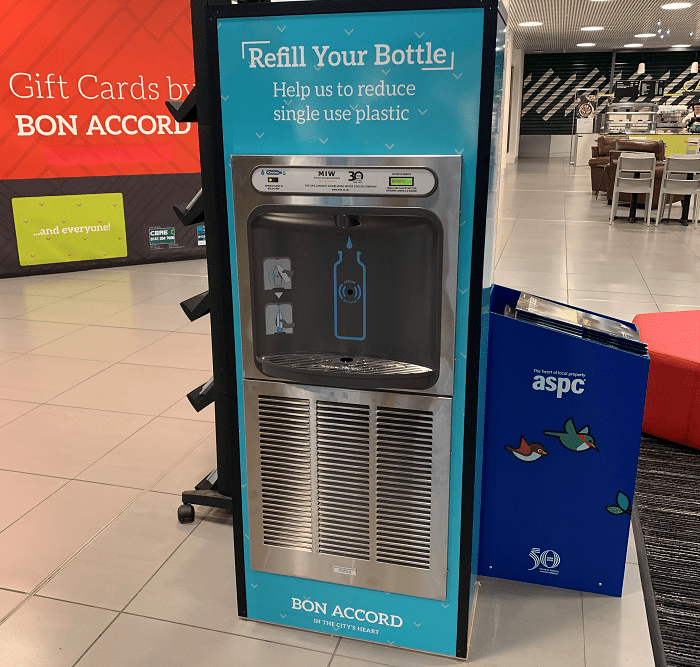 We get through billions of plastic drinks bottles in the UK. Each British adult uses an average of 150 bottles every year. And a significant percentage of those get discarded in public spaces, such as shopping centres. While some are recycled, others are collected for landfill – which is bad enough. But there will always be some which will find their way into the wider environment. From there, many will end up in our waterways and oceans, where they will break up into smaller and smaller pieces but never fully degrade, threatening the existence of a huge range of marine life. With such a large number of visitors, the Bon Accord team knew that they were contributing to this scenario.
Like a growing number of other responsible businesses and organisations, they called MIW to help combat the problem, with the installation of a public bottle filler.
The Bon Accord Bottle Filler
The Bon Accord team were looking for a number of different things form their new water dispenser. It obviously had to be able to cope with the demands of a high number of users. But it also needed to be easily accessible for users of all abilities. It needed to be appealing to encourage public engagement. And, vitally, it needed to be safe, and meet all Government and water authority guidelines. That's why we recommended MIW's branded Chilled Hydroboost Bottle filler.
Specifically created for this kind of environment, the Hydroboost is WRAS-approved for safety, delivers a quick and clean refill experience, has an inbuilt chiller and filter for optimum water taste and is wheelchair accessible to ensure that no one is excluded from use – the automatic stop-start mechanism also means that the visually impaired can easily benefit from the use of the bottle filler. The sturdy design with security-screwed access panel and no external moving parts also guarantees that the water dispenser is hard wearing and vandal proof. Finally, the Hydroboost is customisable, so the MIW team were able to arrange bespoke branding for the Bon Accord bottle filler prior to installation.
Bon Accord's new bottle filler was installed in the upper mall in January 2020. MIW worked closely with the Bon Accord project management team to ensure that the right bottle filler was put in the right place to optimise usage and deliver the most benefit – removing the need for as many waste plastic bottles from the shopping centre as possible. The exciting bit now, is to see how the public react.
If you would like more information on providing alternatives to plastic drinks bottles in your organisation, please contact the MIW team today. We would be delighted to help.