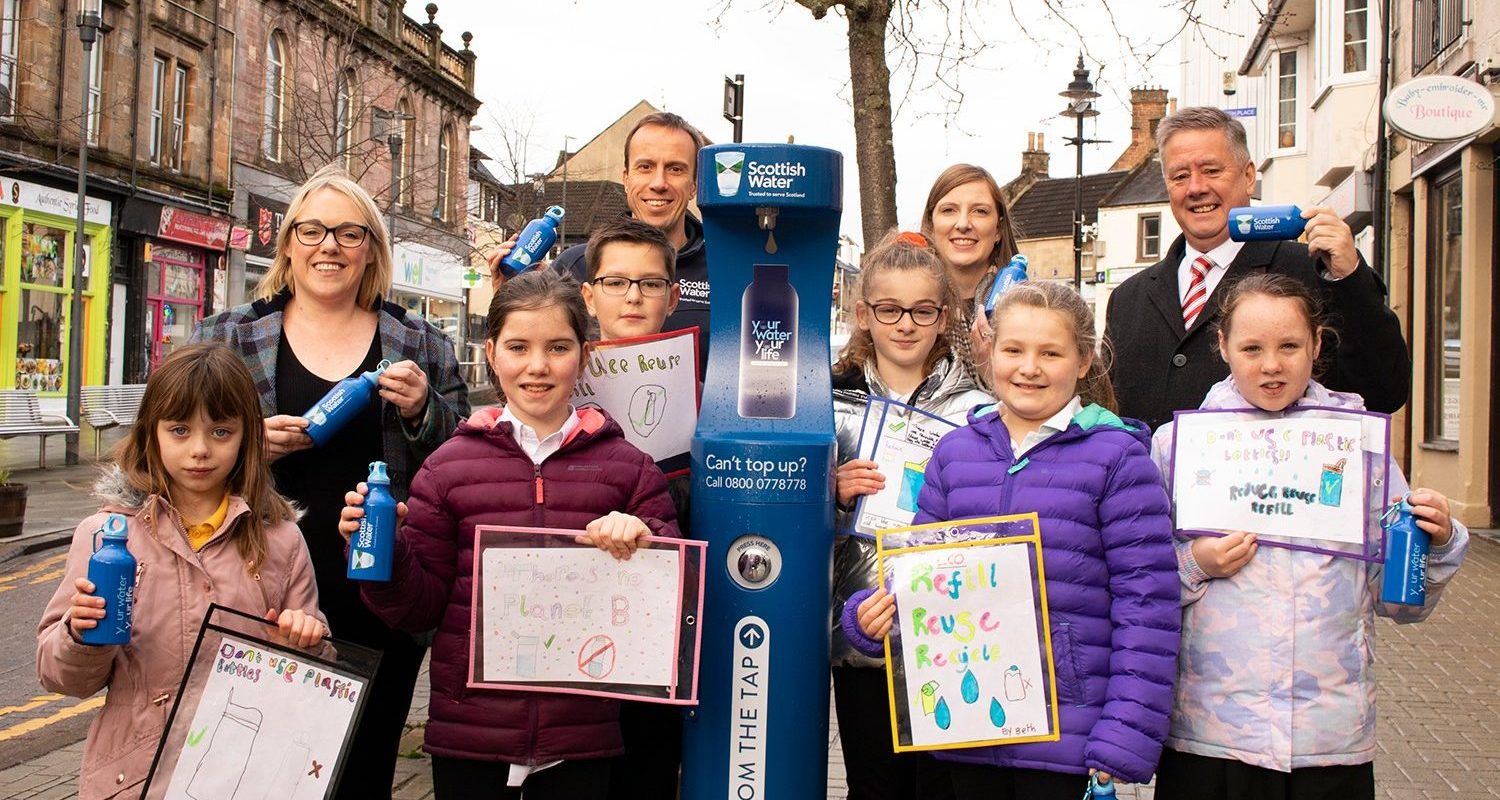 17th Feb 2020 by MIW Water Coolers
Clackmannanshire's School Children Say Alloa to New Top Up Tap
As Scottish Water's Your Water Your Life campaign continues to gain speed, a new Top Up Tap has been installed in Clackmannanshire's Alloa. Supplied by MIW Water Cooler Experts and opened by pupils from Sunnyside Primary School's Eco Committee, the new branded bottle filling station has already been welcomed by locals.
Alloa's Top Up Tap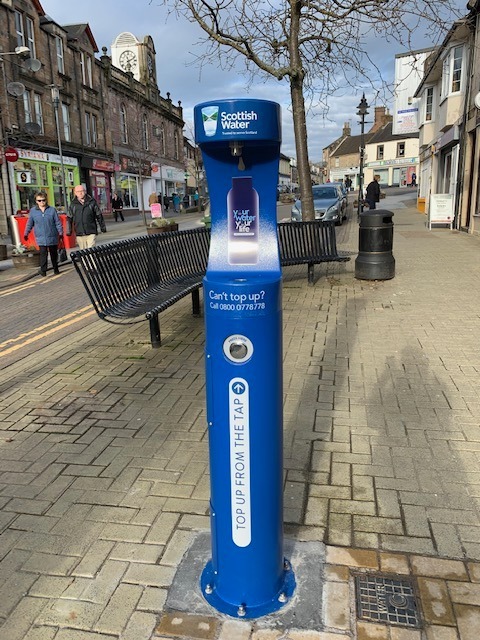 With a little guidance from MIW, Scottish Water selected the Halsey Taylor 4400BF – Endura II Tubular Outdoor Bottle Filling Station for all of its Top Up Tap installations. The unit is outdoor rated and crafted from highly durable stainless steel. Which, combined with its clever design, helps to make the bottle filler vandal resistant – an unfortunate must for all outdoor public-facing equipment. The dispensers are WRAS-approved, ensuring the highest level of health and safety standards. They are GreenSpec™ listed, so certified to have a low environmental impact. And, importantly, they are very easy to use. The Endura II also lends itself to customisation, so prior to installation, the MIW team were able to powder coat the bottle filler in Scottish Water's specific shade of blue and brand it with the campaign's messaging.
As well as allowing locals and visitors to Alloa to fill up on the go, the high-tech tap provides feedback, tracking water usage and recording cost savings. As a point of interest, it's estimated that the 15 other Top Up Taps already installed have dispensed the equivalent of around 90,000 standard 330ml plastic bottles. What a wonderful thing for the environment. And with the reception that it has received from the local community, Alloa's refill point should soon help those numbers to grow.
Your Water Your Life
Alloa's new Top Up Tap is the 16th to be installed by Scottish Water. The campaign was devised with two aims in mind. The first to encourage the increased drinking of water across Scotland. The second, but of equal importance, was to reduce the amount of waste plastic produced throughout the country.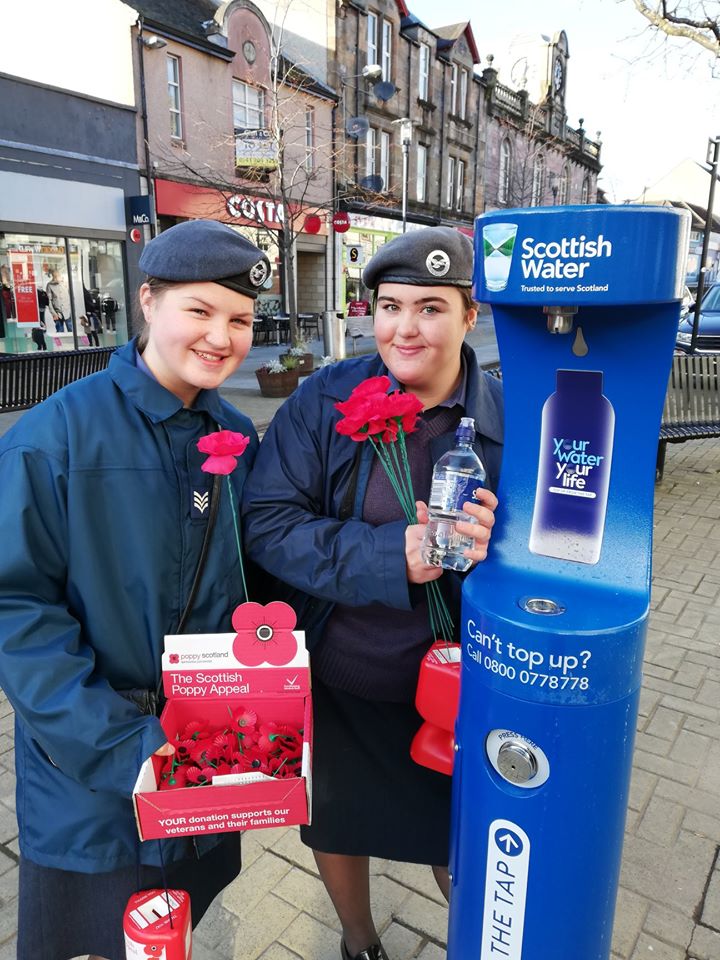 With 7.7 billion plastic drinks bottled used in the UK every year, it's no secret that steps need to be taken to combat the problem. Scottish Water is taking those steps. And from the reaction of the young eco-warriors who attended the Alloa launch, it seems that their work is being appreciated.
MSP for Clackmannanshire and Dunblane, Keith Brown, who also attended the launch comments: "I am pleased to support Scottish Water's Your Water, Your Life Campaign. It is fantastic that Alloa now has a Top up Tap which will allow local people to refill their water bottles when they are out and about with high quality drinking water, which is not only good for their health but will also help to cut down on the use of plastics."
MIW and Scottish Water
MIW has been working with Scottish Water preparing for the Your Water Your Life campaign since 2018. Our role has been to advise upon and prepare equipment. Including customisation. The work has been straightforward – similar to many other water authority projects we've been involved with. But it has nonetheless been a joyful undertaking, seeing each new community welcome the seeds of change. But when young children are involved in the project, it brings so much extra hope. Because if we can change the habits of the young, then we can create a bright, clean, plastic-free future. The pupils of Sunnyside Primary are very much a part of that.
Alloa's Top Up Tap can be found in the town's High Street.