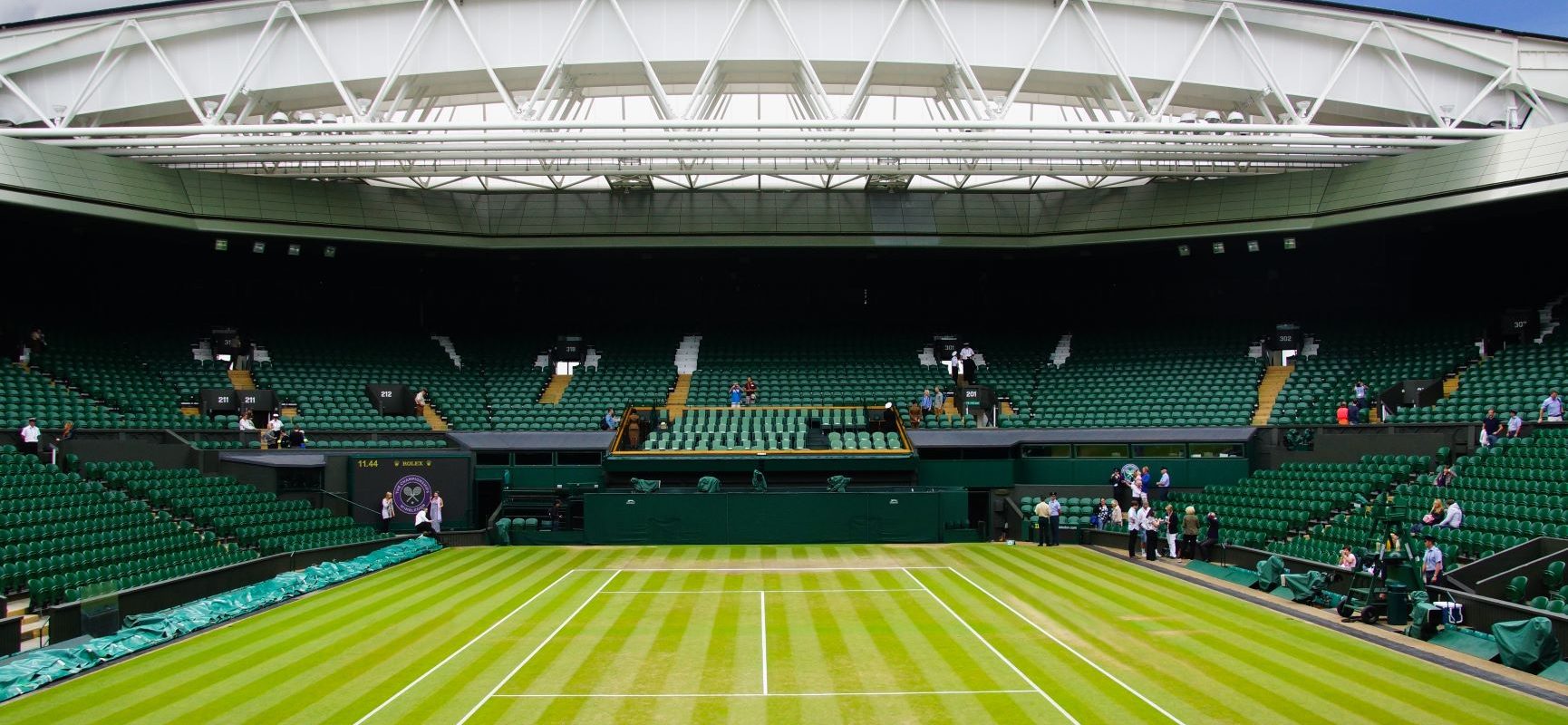 30th Jun 2017 by MIW Water Coolers
Game, Set and Slurp
It's one of the most prestigious events in the global sporting calendar, and we're delighted to say that this year – and for many years to come – North East hydration specialists, MIW Water Cooler Experts, will be playing a small part in ensuring Wimbledon's continuing success. Having successfully won the contract to supply Wimbledon AELTC (All England Croquet and Lawn Tennis Club) with a range of drinking fountains and outdoor sports bottle fillers earlier this year, we've been hard at work to ensure there are enough fountains to slake the thirst of the 40,000+ daily visitors and staff of the iconic sporting ground.
Established in 1877, Wimbledon is the world's oldest tennis tournament, and as such carries a goodly degree of gravitas. Consequently, everything needs to be just right. The grass needs to be perfect. The ball boys and girls need to know exactly what to do. And the equipment – all equipment – must be fail-safe. It's quite a lot of pressure – imagine being the company to let Wimbledon down! – but at MIW we like a challenge, so when we had the opportunity to bid for, and eventually won, the contract to service the AELTC's drinking water provision, we grabbed it with both hands.
The Job
Established in 1989, MIW have a wealth of industry experience and have been the UK's Master Distributor for Elkay for 15 years. During that time we've managed to establish a service reputation worthy of the brand's products, which are known as being among the best in the world. But even still, looking after Wimbledon's requirements took some serious planning.
The AELTC had very specific requirements: not only should the drinking fountains be capable of withstanding the demands of the huge number of visitors and staff throughout the tournament, rapidly, but they needed to be weather-proof, vandal-proof, and to be able to cater for all visitors, not just the able-bodied. Add to that, they needed to be aesthetically pleasing, with the option for being permanently coated in 'Wimbledon green' (colour RAL6005, if you're curious!).
In our view there was really only one model for the job: the Halsey Taylor 4430-BF1U Endura II Tubular Outdoor Bottle Filling Station. Manufactured by Elkay since they merged with Halsey Taylor, the world's oldest water cooler maker, in 1991, the Endura II was designed for swift and easy access by all. The two bubblers and the bottle filler can be accessed from either a standing or seated position, making it ideal for wheelchair users, in line with the Americans with Disabilities Act and UK Equalities Act of 2010. Then the aforementioned bottle filler is there for those who don't like to slurp, and to help reduce litter and plastic waste for those with a mind for green issues – something the ALELTC take very seriously; you can imagine how many plastic bottles build up in SW19 during the Wimbledon fortnight. The Endura's sleek body, which was especially finished in the required shade of Wimbledon green, is also pretty easy on the eye (if you're into that sort of thing, which we obviously are!) while being tough enough to withstand vandals, so should any of those 100+mph serves go awry, the Endura II won't be in need of a hasty workshop visit!
During the course of the last few months several of the Halsey Taylor bottle filling stations have been installed throughout the AELTC's grounds in Wimbledon in time for the 2017 tournament.
Elkay's Director of International Sales, Tom Lehmkuhl, comments: "Having Halsey Taylor drinking fountains showcased at the world's most prestigious tennis arena is not only an honor but a testament to the quality of our brand and product. The UK is a very important market for Elkay, leading the way with Europe following many market trends, and MIW have played an integral part in that."
The Wimbledon Tournament
With a total of £31.6million in prize money up for grabs this year, there's little surprise that the AELTC puts such an emphasis on getting things right. The organisers have 140 years of history to live up to, interrupted only by the two World Wars, and no one wants to be responsible for dropping the proverbial ball. Consequently, precision is everything. Every door hinge is oiled, every railing is painted, every piece of plumbing is checked, and every changing room made over.
The public's expectations are high, but they're nothing compared to what Wimbledon's organisers demand of themselves – and their contractors. And this is why we feel so honoured to be part of this giant, impeccable tennis machine.
Ten Facts about Wimbledon
     Every year the Wimbledon tennis grand slam tournament is attended by 39,000 visitors daily, with 493,928 people attending throughout the course of the 2016 event
     1,800 staff are employed to ensure that the event runs without hitch
     Every single spectator seat in every single Wimbledon tennis court is cleaned by hand and touched up with paint prior to the first match being played
     You won't find a blade of glass longer than 8mm on any of Wimbledon's tennis courts
     28,000kg of strawberries will be consumed throughout the championship, along with 320,000 glasses of Pimms and 330,000 cups of tea
     A harrier hawk called Rufus helps to prevent pigeons from hitting players and spectators with too many 'good luck' charms throughout the tournament
     The Wimbledon championship will see the use of 54,250 tennis balls
     The fastest serve in Wimbledon's history was hit by Taylor Dent in 2010, at a whopping 148mph. The fastest female serve was delivered by Venus Williams (129mph) in 2008.
     On October 11th 1940 Centre Court was hit by a German bomb causing extensive damage, which could not be repaired until 1947
     Wimbledon was first televised in 1937, it is now aired in 182 countries, attracting an average of 378,800,000 viewers – the biggest single audience MIW have commanded yet!
The qualifying matches for this year's Wimbledon are already underway, with the main championship set to take place between Monday 3rd July and Sunday 15th July. Whether spectators are basking in the sunshine or singing in the rain – with or without Sir Cliff – one thing's for certain; there will be water, water everywhere, and all of it fit to drink.
Best of luck to all of this year's competitors, let's hope that this year we'll have a final where we can once again shout 'Come on Andy!'