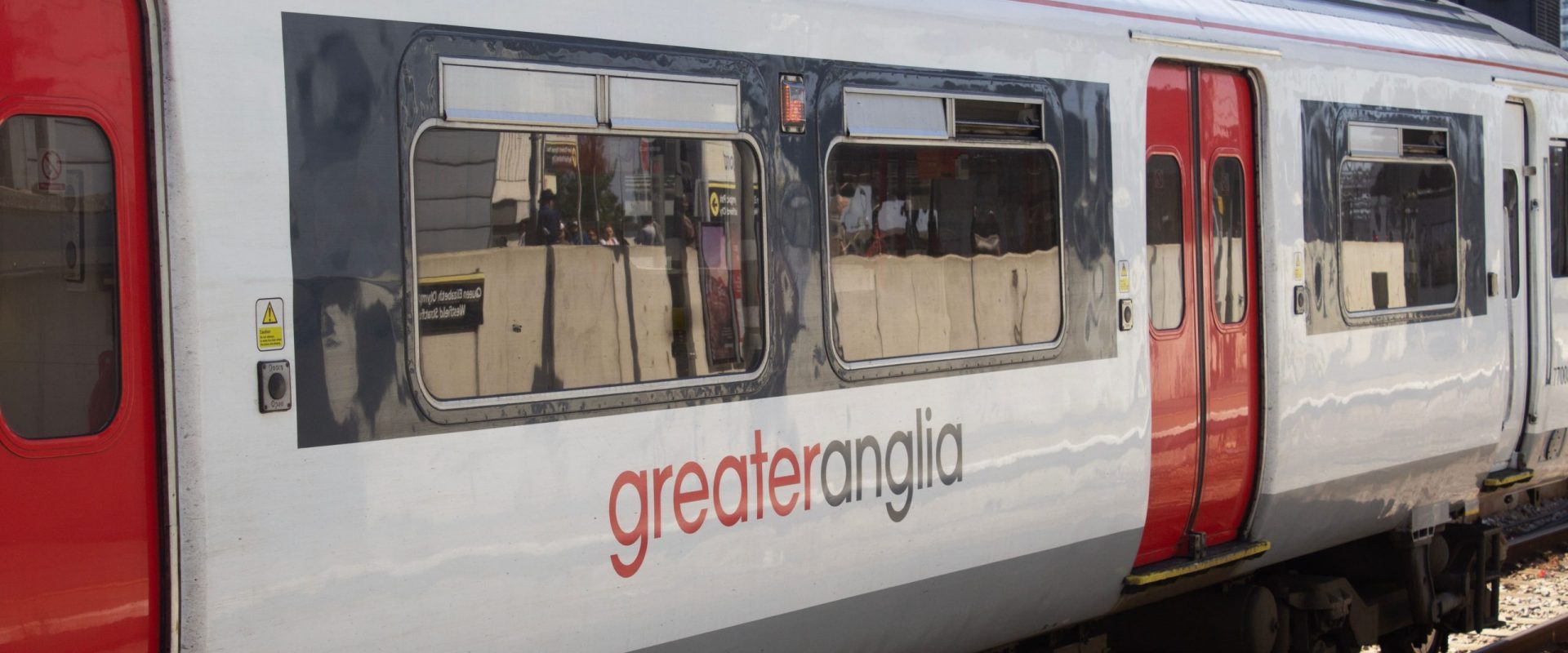 9th Sep 2019 by MIW Water Coolers
Greater Anglia Speeding Towards a Plastic-Free Future
Early last year, the MIW team had the pleasure of creating three customised bottle fillers for Greater Anglia Railways (GAR). It was among the first train operators to respond to the burgeoning waste plastic crisis. The plan being to help reduce the amount of single-use plastic used by passengers on the network by providing easy access to drinking water in its busiest stations. After a detailed consultation, MIW was able to source, customise and install high-capacity bottle fillers in the stations with the highest footfall in the Greater Anglia network: Chelmsford, Ipswich and Cambridge.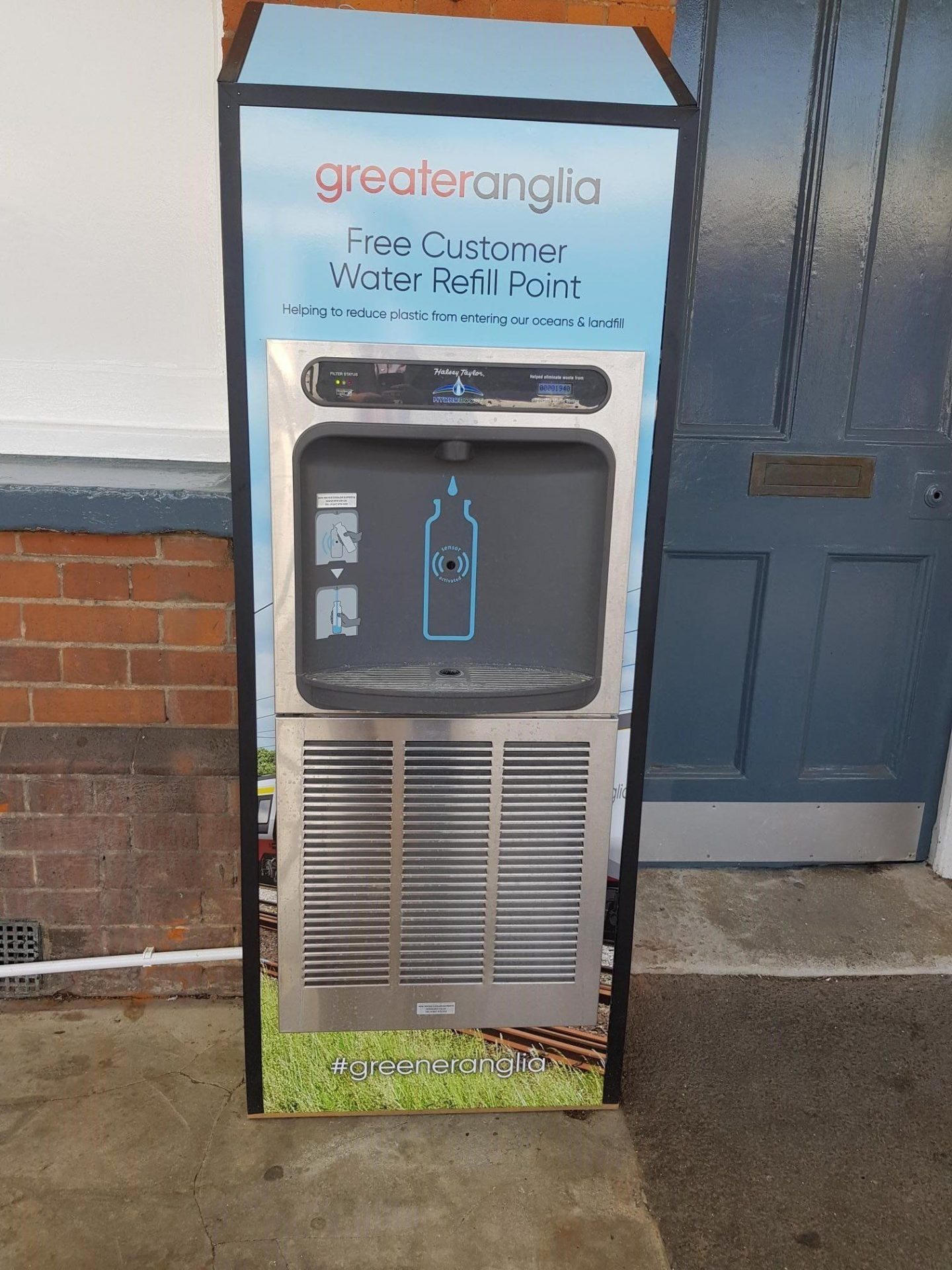 Those three bottle fillers were intended to be something of a barometer for Greater Anglia. If they proved popular with the public, then the organisation would consider more. And the public have most certainly got on board with the idea, leading GAR to add a further ten bottle fillers to stations across the network this summer.
Greater Anglia's new bottle fillers
The bottle fillers selected for the GAR stations are customised Eco-Dispensers. They are easy to use, 'public-proof' in line with Greater Anglia's requirements – meaning that they're capable of serving high volumes of people and not easily damaged – and they supply chilled water without a huge energy consumption – a must for the network's sustainability policy. But GAR came to MIW because they needed something more, and as the UK's leading authority in the field, they hoped we'd be able to deliver it. They weren't wrong!
Working with our global partners Elkay, we were able to fit each refill point with public-facing bottle counters, so that users could see the contribution they were making to the fight against waste plastic. The MIW team then came up with a functional and eye pleasing piece of design which prevents suspect packages from being left on top of the units – a sadly necessary feature for any contemporary transport hub. Finally, before installation, we finished each unit with GAR's bespoke livery, so they really look the part.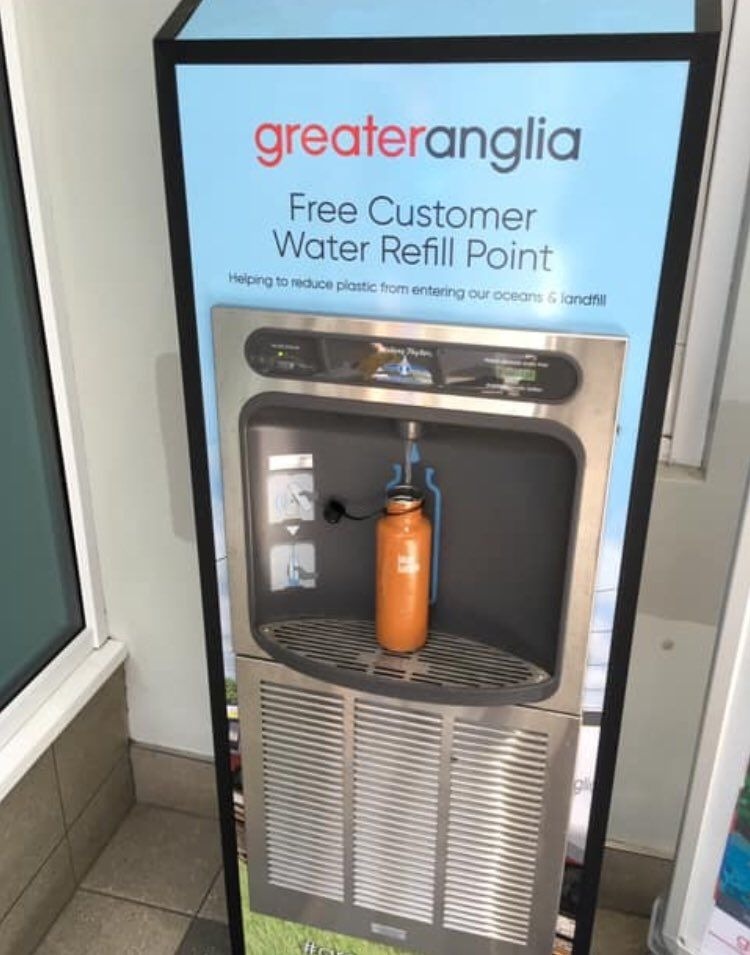 Greater Anglia's refill stations 
So far, Wickford (on platform 2), Billericay (near the entrance to the footbridge) Shenfield (platform 3), Colchester (platform 2), and Witham (platform 3) stations have benefitted from the new bottle fillers. A further five locations will be announced later this year.
With around 104 million people using Greater Anglia Railways every year, the potential impact the bottle fillers could make on waste plastic is tremendous. Just imagine if every one of those passengers refilled their bottles while travelling, rather than replacing them… Then, just imagine the difference it could make if every other rail network followed Greater Anglia's suit. It's then that real change will begin to be made.
But for now, we're very proud to be part of Greater Anglia's refill journey.