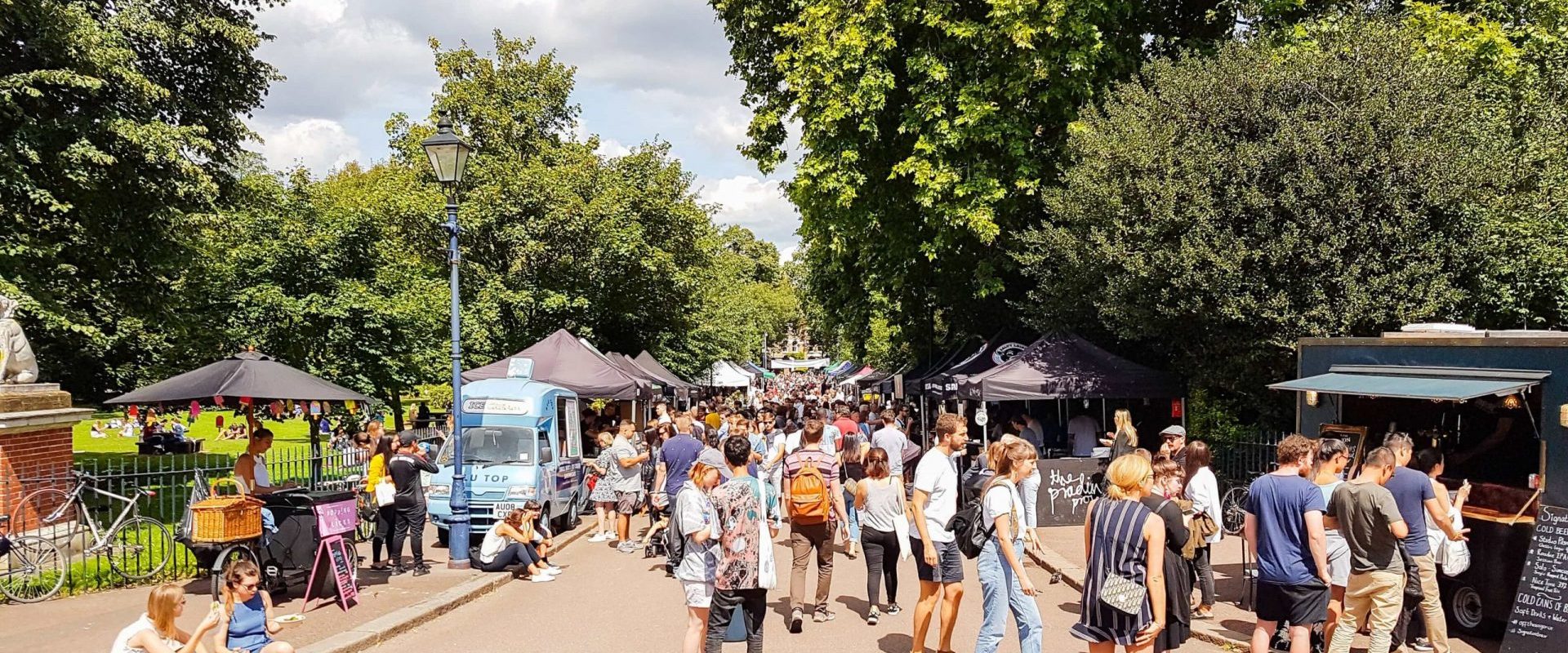 28th Apr 2019 by MIW Water Coolers
Green by Name and Nature: Camberwell Green Receives New Drinking Fountain
Another day, another London Drinking Fountain Fund installation for MIW! In the last few months, work has really ramped up on the #OneLess/London Mayor/MIW project to install 20 free drinking fountain/bottle filling stations across London. After much planning and very careful site selection, we've reached the exciting part: the bottle fillers are going in! And the latest of a clutch of installations took place in Camberwell Green.
The site was chosen back at the end of August 2018. The drinking fountain – a rather swanky Halsey Taylor 4400BF designed by Elkay – is one small, but very important, part of a £13m regeneration project for the area. Camberwell is a very popular part of the commuter belt, with a thriving social scene, but certain areas have been in want of a little TLC in recent years, the Green being one of them. It provides a tranquil breath of fresh air in an otherwise built-up space, which makes it very important.
Why Install Bottle Fillers?
Popular with families, joggers and other exercise enthusiasts, as well as providing a relaxing summer lunch spot for local workers, Camberwell Green has been part of the parish since the 19th century. And yet it's had few facilities. The hope behind the installation of Camberwell Green's new sports bottle filling station and drinking fountain is multifaceted.
Firstly, the aim of both the #OneLess campaign and the London Mayor's drinking fountain project is the reduction of single-use plastic bottles. With around 8 million tonnes of plastic entering the ocean from land every year and 10% of Thames shoreline litter collected being plastic drink bottles and lids, something urgent needed to be done. This litter isn't just polluting our waterways, but killing our diverse marine life – the world over. So, that's priority number one. And installing bottle fillers should help reduce the purchasing of more bottled water, and thus the resultant litter.
Secondly, the drinking fountains will provide a wonderful new service for the people of Camberwell, and everyone who uses the Green. As everyone knows, drinking water is far better for you than drinking sugar-filled fizzy drinks. Hopefully, having free water on hand will be more appealing to the local children than spending their pennies in the local shops.
Thirdly, no one likes seeing litter in a public park. If people are re-using their drinks bottles, they're far less likely to leave them behind. This will not only make Camberwell Green a nicer place to be, but will help reduce council litter-picking fees.
The Camberwell Green Sports Bottle Billing Station and Drinking Fountain was installed in early 2019. It's already been met by enthusiasm by the local people. But what's going to be really interesting for me, is to gather the data and see just how people use it in the coming months. And how many plastic bottles are prevented from being purchased by the existence of Camberwell Green's new service.