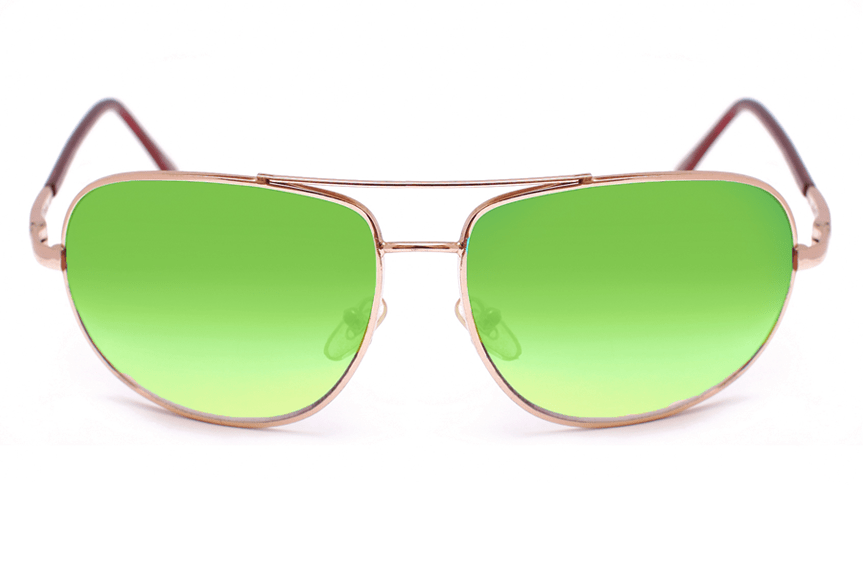 18th Jan 2018 by MIW Water Coolers
Looking at the World Through Green-Tinted Glasses
There's been a lot in the news over the last few months about the problems of waste plastic. We've reached the point where the UN has stepped in to help tackle the issue of plastic clogging up our oceans, and governments everywhere are seeking ways to reduce our reliance on plastic and better handle the plastic available for recycling. Alas, the tales of gloom still outnumber the positive – but there are still good news stories to be found. And this is one of them.
What do you get when you take a load of plastic rubbish out of the ocean, add in a fashion designer and combine with a company with a strong ethical conscious? Designer sunglasses, of course!
Sea2see is a Barcelona-based company with a very creative eye and a vision for the future. In an innovative experiment devised to clean up Catalonia's coastline, the company is employing fishermen to bring in a very different catch: all the plastic sea waste that they can lay their nets on, which is then sorted, processed, and turned into designer sunglasses. Impressive, hey?
Each stylish pair of glasses is made from 10kg (roughly the weight of two average house cats!) of sea plastic… Which sounds like quite a lot, but is actually a drop in the ocean (ahem) when you take into account the fact that the fishermen collect roughly a tonne of plastic every three days. But that's not to diminish the work of this forward-looking company, because the majority – 90% – of the collected waste that Sea2see is unable to utilise directly, is passed on to other recycling companies – and it's this that is so very, very encouraging.
Plastic waste is one of the biggest problems of the current age. It is now estimated that by 2050 there will be more plastic in the world's oceans than fish – if ever there was a time to act, it is now. At MIW, we've joined the #OneLess campaign, spearheaded by ZSL London Zoo, in an effort to help reduce plastic waste one bottle at a time, but everyone needs to get involved – any everyone can.
Whether you make a personal effort to cut back on the plastic-packaged products that you purchase, reduce the plastic used in your business to create or package products, or install a free-to-use drinking fountain and sports bottle filling station – indoors or out – on your premises, enabling staff, customers, and general members of the public to easily access water without needing to purchase a single-use bottle, every single one of us can do something to help stem the tide of plastic.
We don't all have the wherewithal – or creative ingenuity – to follow the suit of Sea2see, but there's nothing to stop us doing our bit… and may be supporting the plastic recycling effort next time we need a new pair of sunnies – wouldn't it be nice to look at the world through green-tinted glasses?