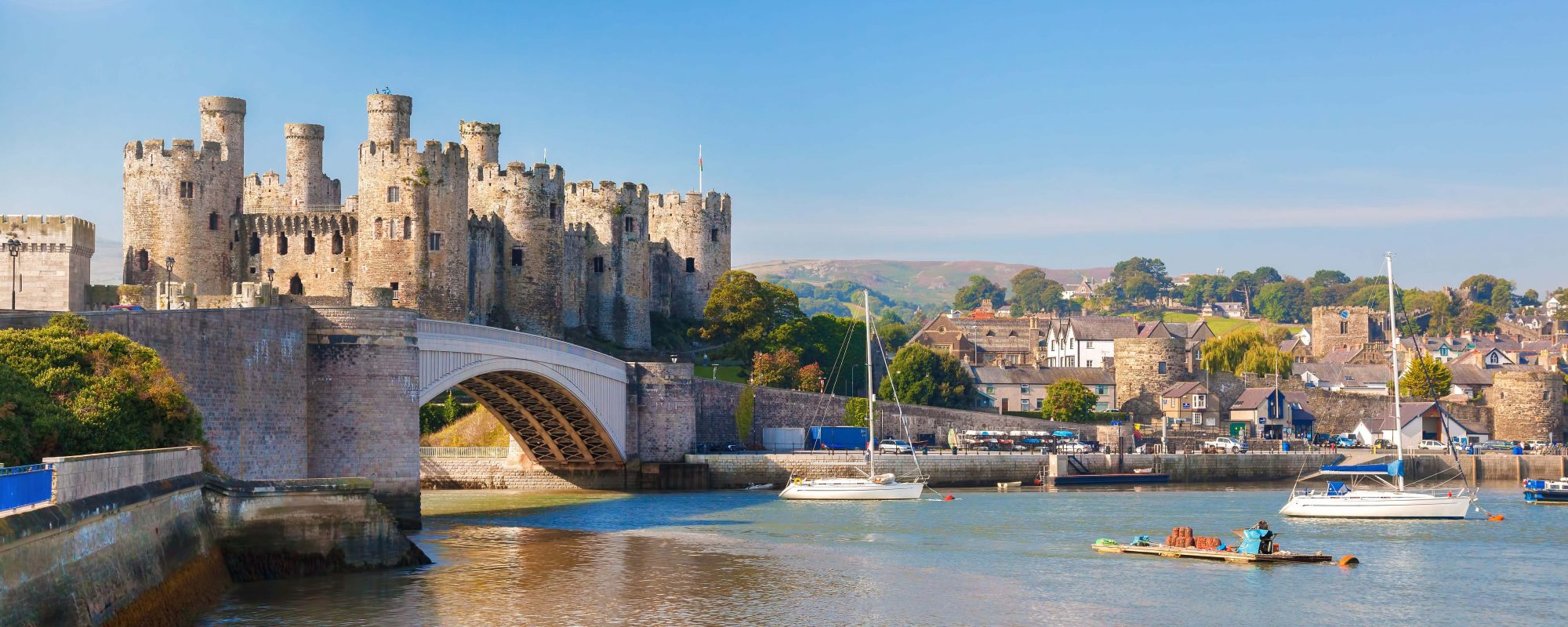 10th Jul 2019 by MIW Water Coolers
Helo Cymru! MIW Move over the Border with Work for the Welsh Government
One of the best things about MIW is that we get to work for all sorts of people in all sorts of places. And the most recent work we've been doing, for Cadw – the Welsh Government's historic environment service – has taken us to some of the most spectacular locations in MIW's history. Think baths dating back to Roman times, castles erected in the 13th Century in a bid to pacify the Welsh, and a monastery (later developed into a Bishop's Palace) once visited by William the Conqueror. The mind boggles at such beauty and history. And it's been our very great privilege to help make each of them a little more visitor friendly for the modern dwristiaid (that's 'tourist' in Welsh, in case you were wondering!).
MIW and Cadw
Amongst other things, Cadw is responsible for protecting, maintaining and servicing 22 sites of historical interest across Wales. They see to their upkeep, oversee restorations, and help to make each site as accessible to as many visitors as possible. Part of that involves providing facilities. Another part involves ensuring that all facilities are as clean and tidy as possible. A few months ago, Cadw came to MIW Water Cooler Experts to see if we could help with both of these areas – aiming to reduce litter while providing a lovely new service for all visitors: a bottle refill station. And so we got to work, installing Halsey Taylor Endura II 4405BF tubular bottle filling stations in 10 of Cadw's most popular and beautiful locations.
Why the Halsey Taylor Endura II?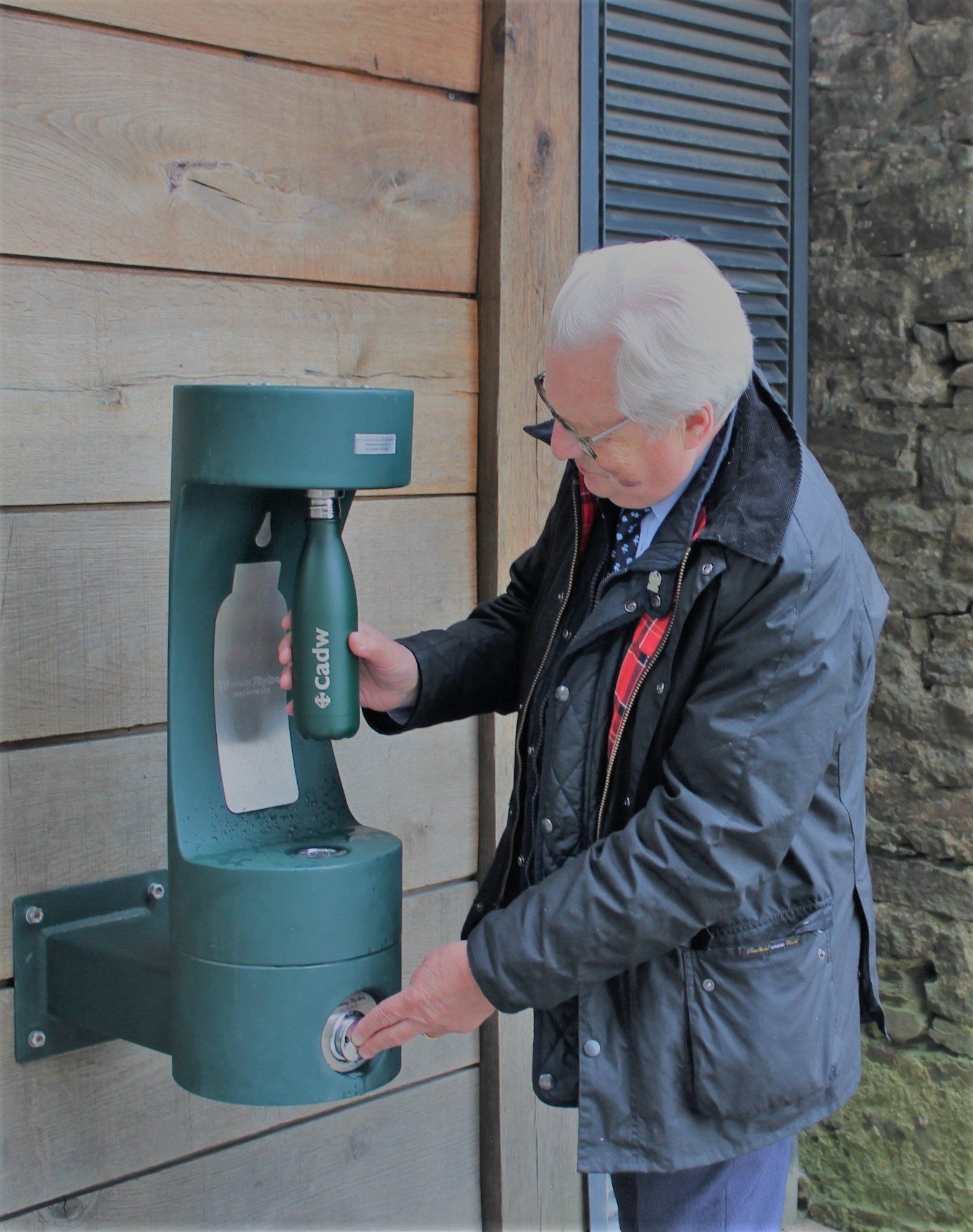 Specifically designed for outdoor use, the Endura II is vandal-proof, weather-proof, durable (as the name implies!) and easy to use. It has a fast bottle fill rate, ideal for catering for visitors to busy tourist attractions. It has an inbuilt strainer, to ensure that water remains at its highest quality at all times. And, importantly for such stunning and ancient locations, these bottle fillers are discreet; small, curvy and green, they blend into their surroundings well, providing a service without creating an eye-sore.
The Locations
The bottle fillers have been located in heritage sites throughout Wales:
– Caerphilly Castle
– Conwy Castle
– Harlech Castle
– Laugharne Castle
– Raglan Castle
– Rhuddlan Castle
– St David's Bishop's Palace
– Tintern Abbey
They're largely stationed around the visitor's centre and have been provided to help reduce single-use plastic waste littering the sites, as well as to give visitors access to lovely fresh water, without having to pay for it.
This has been one of my favourite jobs to collate, and the MIW team have really enjoyed seeing all (or at least half!) of what Cadw have to offer. If you haven't been to these places already, you don't know what you're missing out on. Plan a trip now – and don't forget to take a reusable bottle with you. I know for certain that 10 Halsey Taylor Endura II bottle fillers are just waiting to say 'Helo'!