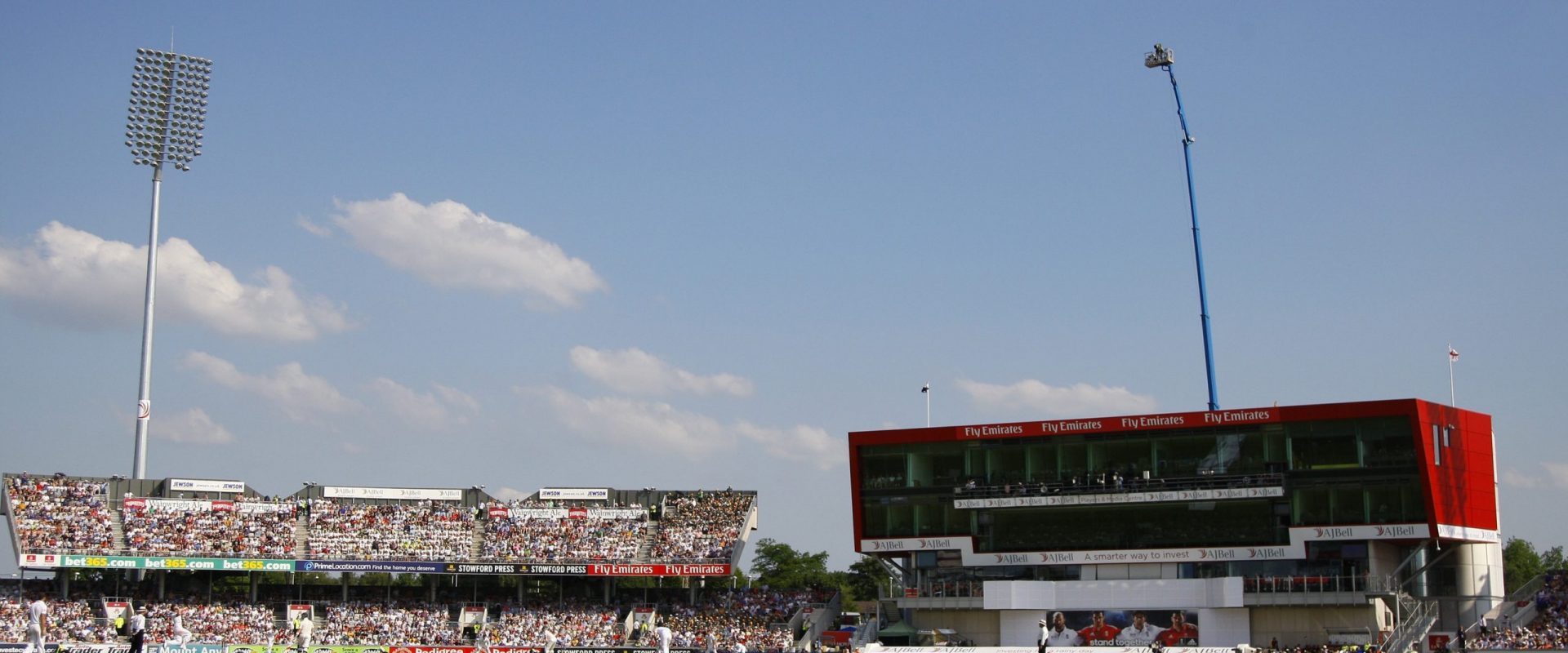 4th May 2019 by MIW Water Coolers
Howzat! Lancashire Cricket Open the Season with Nine New Bottle Fillers
Ah, the sound of leather on willow! Cricket may now be an international game, but you really don't get much more English than that! This summer though, along with that friendly thonk of the ball and the polite roar of the crowd, there will be another sound at Lancashire Cricket's grounds in Old Trafford: the sound of bottles being filled with water.
Joining the movement to reduce waste plastic, earlier this year Lancashire Cricket approached MIW with a proposal. They were looking for ways to bring free drinking water to their spectators. If we could provide impartial advice, equipment, support and installation ahead of the ICC World Cup, the job was ours. Needless to say, we were soon on our way to Old Trafford!
Lancashire Cricket's Bottle Fillers
As you might expect from a club and a ground as prestigious as Lancashire's, this was a job with a pretty detailed set of requirements. Firstly, they needed us to assess the site to work out how many bottle fillers would be needed, where they'd best be situated, and which units would most suit their requirements. And that was really the most difficult part of the job. From then on, it was down to business.
Lancashire Cricket selected nine bottle fillers in total. Seven Halsey Taylor 4405BF outdoor bottle fillers and two chilled Eco-Dispensers for internal use. These units were selected for their performance, durability and ease of use. They all needed to be WRAS-approved (Water Regulations Advisory Scheme) – so to have achieved the highest safety ranking – and the outdoor fillers also needed to be weather resistant, vandal proof, and capable of catering for extremely high numbers. Old Trafford has a capacity of 26,000. And on ICC test days, every one of those seats will be taken. It's no coincidence that the AELTC (All England Croquet and Lawn Tennis Club) selected the same units for installation at Wimbledon in summer 2017.
Once the bottle fillers had been decided upon, all MIW had to do was arrange branding, calendar installation of all nine units and prepare a maintenance schedule. Experts that we are, that posed no problem at all!
Job Done
Within a few weeks, MIW had arranged for all nine bottle fillers to be hand painted Lancashire blue and branded with the club's livery. Installation took place in April well ahead of the deadline of the first ICC match.
As Lancashire Cricket opted to rent their bottle fillers from MIW, they're benefitting from the ongoing sanitisation and servicing of the equipment. This means that MIW will making regular visits to Old Trafford to clean, check and maintain each of the bottle fillers, ensuring that they're ready for action every test day – and every day in between.
So, if cricket is on the agenda for you this summer, and you happen to find yourself visiting Old Trafford, don't forget to bring a bottle. A reusable drinks bottle. And save yourself a few pennies on refreshments when those stumps start to fall.