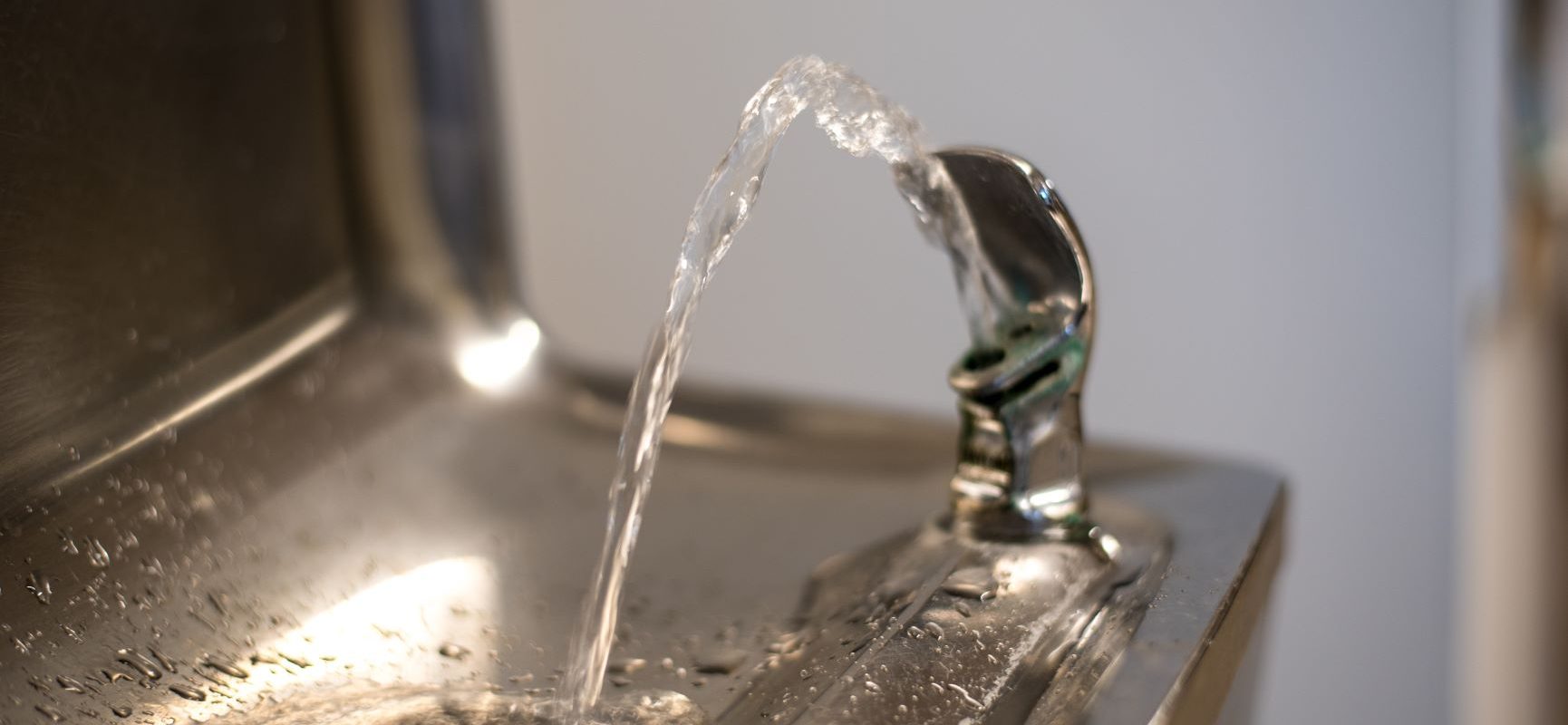 3rd Apr 2017 by MIW Water Coolers
Hydrated Minds and Healthy Habits – The Halsey Taylor Sports Bottle Filling Station Makes a Splash in UK Schools
MIW announce the release of the latest addition to their extensive drinking fountain range, the   Halsey Taylor HTHB-HAC8 Wall-mounted Hydroboost Bottle Filler and Drinking Fountain Combination, ideal for schools, colleges and universities.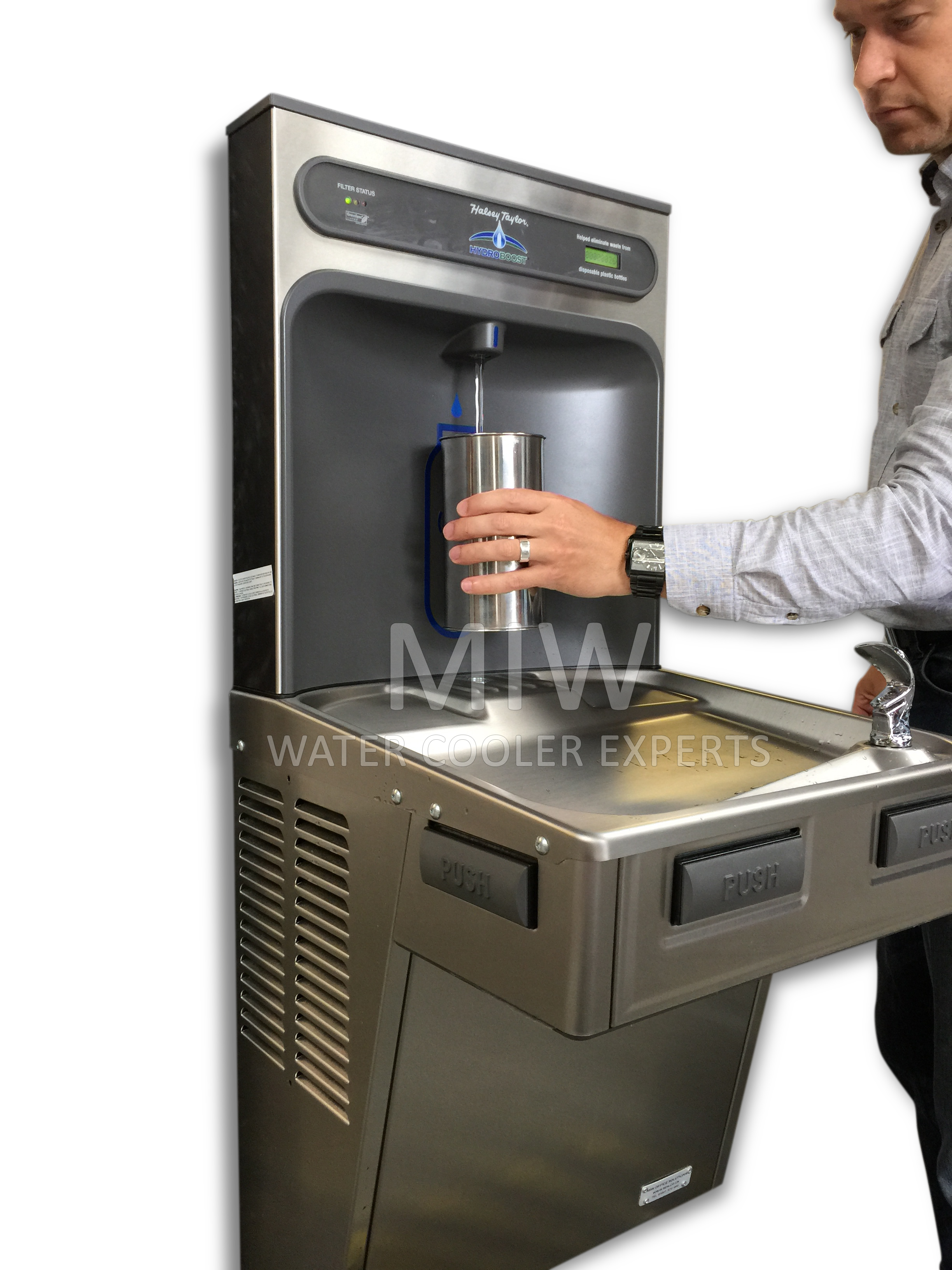 Teachers know better than most the causes of poor concentration, as well as the disruption that that lack of focus brings. With high sugar food and drinks causing as many problems as dehydration amongst pupils more and more school, college and university heads are returning to the faithful water fountain to enhance student concentration levels and instil healthy living habits in the children under their care.
Recommended by leading UK architects and council property services teams, the Halsey Taylor HTHB-HAC8 Wall-mounted Hydroboost Bottle Filler and Drinking Fountain Combination is a cost-effective, low-maintenance drinking solution for responsible educational establishments.
Key Features
Suitable for use by pupils of all ages – from 6 to adult – the Halsey Taylor Hydroboost has been specifically designed for the school environment. Featuring sensitive push-bar mechanisms and raised letters, the Hydroboost was created in compliance with the Americans with Disabilities Act, ensuring that it is suitable for use by both visually and physically impaired students, as well as the able bodied. (See Equality Act 2010 for UK drinking fountain & hydration advice)
An automatic stream height regulator prevents messy water splashback, avoiding slippery floors and excuses for damp uniforms.
The Hydroboost's wall-mounted chiller takes up the minimum space while being both tall and deep enough to answer dual functions – that of combined drinking fountain and sports bottle filler – while the refrigeration unit chills the water to the optimum drinking temperature at a rate of 1.5 gallons per minute – fast enough to see to the needs of even the thirstiest of sports teams.
An in-built filter keeps all impurities away from the drinking stream, while silver ion anti-microbial protection works to prevent mould and mildew from forming. Along with the hermetically sealed refrigerator unit, in-built overload protection feature, lifetime-lubricated fan and positive start compressor, these qualities help to reduce the need for ongoing maintenance and thus prevent additional draws on school's limited finances.
MIW's Managing Director, Michael Winter comments: 'The Halsey Taylor Hydroboost is one of the most impressive combination drinking fountain and sports bottle fillers currently on the market. The thoughtful design makes it particularly versatile, while the low-maintenance features should appeal to anyone working on a budget – and we all know the budgetary pressures that schools, colleges and universities face these days.
Fitted by MIW's expert service team, the Halsey Taylor Hydroboost is available for hire or outright purchase.
For more information, please visit Our Range.