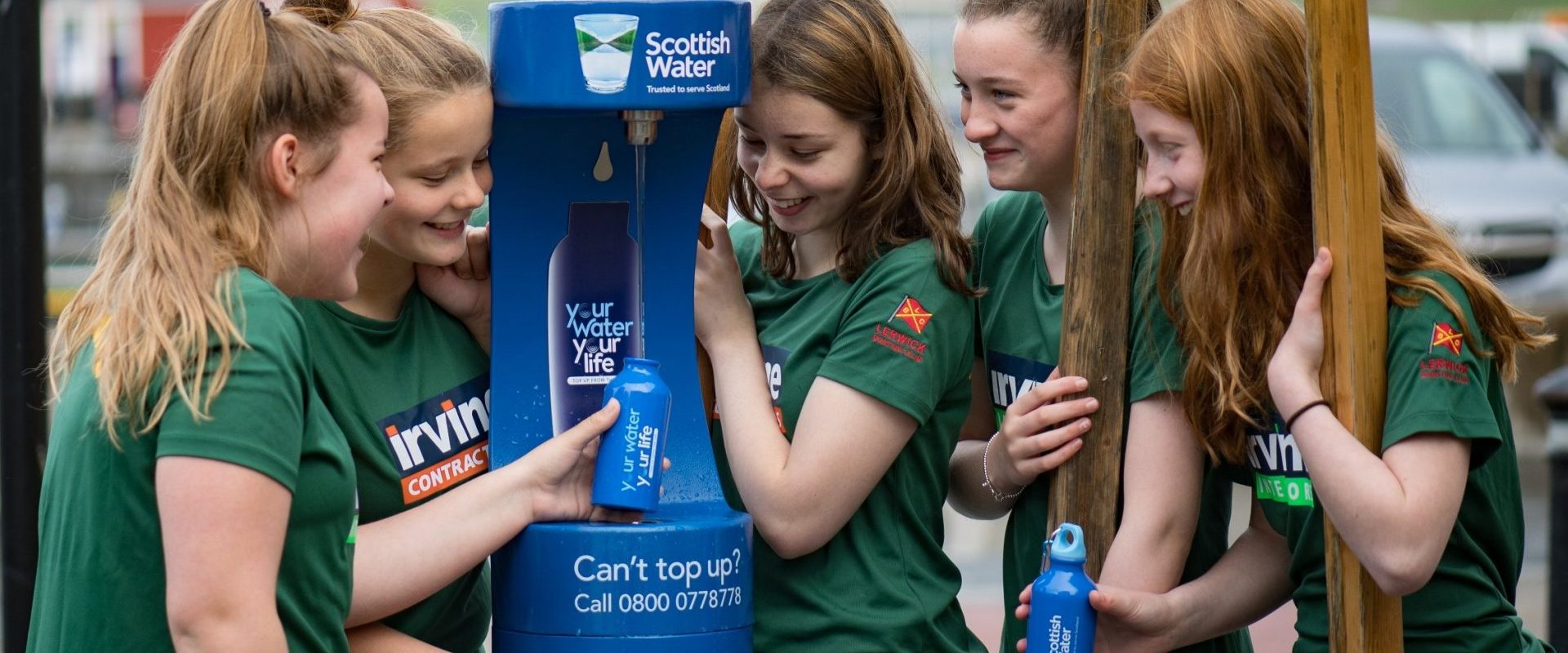 25th Nov 2019 by MIW Water Coolers
Lerwick Receives Scottish Water's Most Northerly Top Up Tap
At 350 miles from the Scottish capital, Lerwick is both the most northerly and easterly town in Scotland – and therefore the UK. In fact, it's so far north that it's almost as far away from Edinburgh as London, Bergen in Norway and Torshavn in the Faroe Islands are. But, just because it's remote it doesn't mean that it's not populous – or popular. As of 2010, Lerwick had more than 7,000 permanent residents. And in 2017 a staggering 52,000 people used Shetland's ferries to visit the island. And that's why Scottish Water recently selected Lerwick to receive its newest 'Top Up Tap'. And guess who supplied the unit?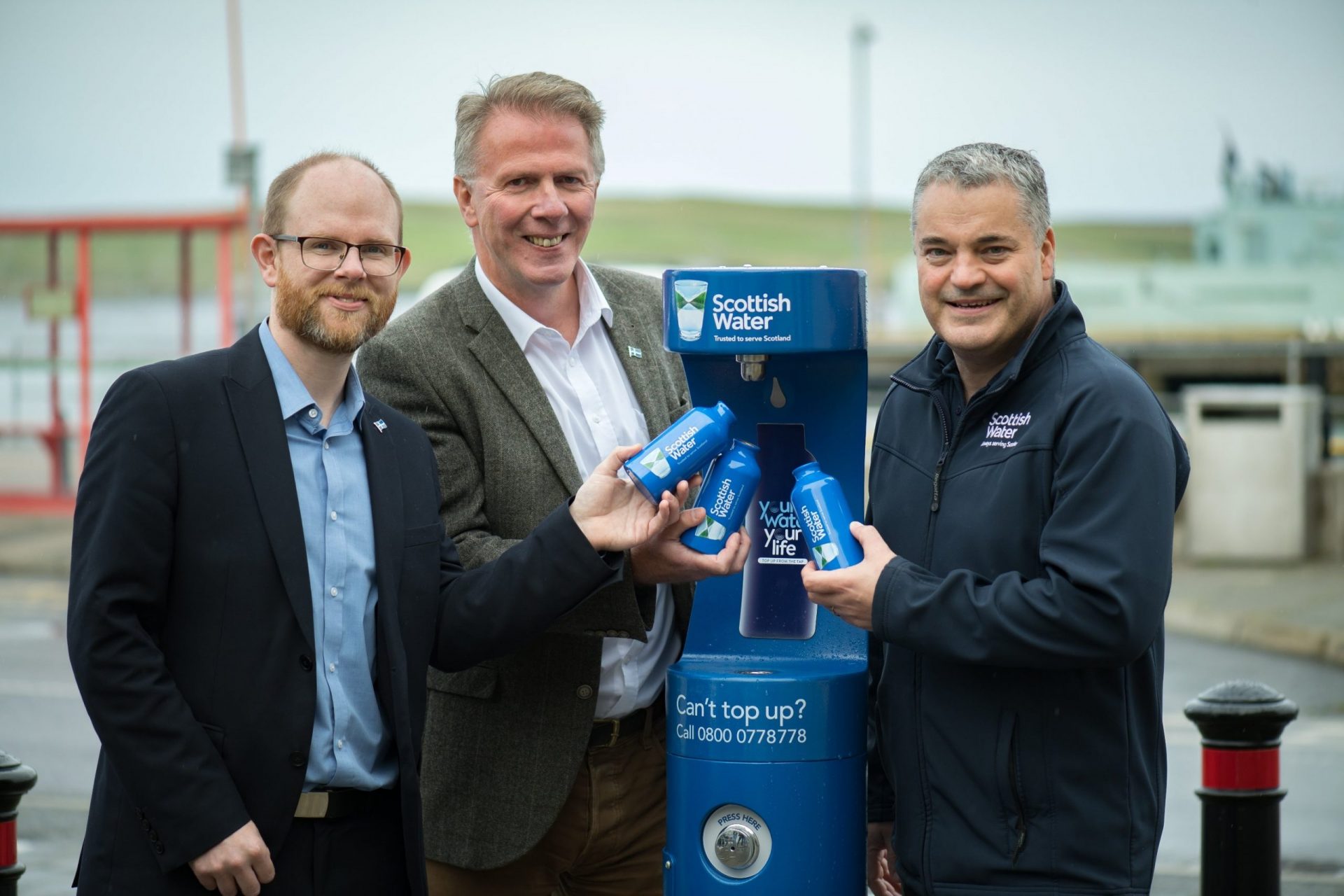 Scottish Water's Top Up Taps
MIW has been working with Scottish Water for some time now. As part of their Your Water Your Life campaign, the to advise upon and manage the supply of an initial 35 bottle fillers around Scotland. The aim being, of course, to improve resident's health by encouraging locals to drink more water when out and about, and to reduce the amount of single-use plastic bottles going to waste around the country.
Different sites have been selected based upon footfall and public demand, with locations including the Scottish Parliament in Edinburgh, Inverness and Ayr already benefitting. And now it's Shetland's turn, with Lerwick being the northern-most site to gain free public drinking water.
Lerwick's bottle filler
Unveiled by members of Lerwick Boating Club and Scottish Water's Customer Services Team Leader in Shetland, Jim Anderson, Lerwick's Top Up Tap has been installed on the Esplanade at Burns Walk.
It is a Halsey Taylor Endura II 4400BF pedestal bottle filling station, selected for both its ease of use and durability. Although warmer than you might expect, with typically only 15 very cold days (5.4°C or below) every year, Shetland's winters are known for being very windy and very wet. So, any equipment installed needed to be able to cope with that. The Endura II is created from powder-coated marine-grade stainless steel, so it can withstand pretty much any weather conditions. The push-button mechanism means that it's both very easy to use and very difficult to damage, should anyone have the inclination to do so. And it's WRAS-approved, so guaranteed to comply with all water authority and Government safety guidelines.
As with all Top Up Taps (and Lerwick's is the 11th in the initiative to be installed), the bottle filler was customised by MIW before installation, according to Scottish Water's brief. Coated with the organisation's trademark blue and hand finished with the Your Water Your Life messaging, the unit has also been given additional thermal protection to ensure that it keeps on working whatever the weather.
Living Lerwick
Lerwick's new Top Up Tap has already been well received by the local community. Chair of Living Lerwick, which supports business growth in the town, Steve Mathieson said: "Living Lerwick welcomes this new facility provided in the town centre by Scottish Water. There is a big emphasis on reducing waste and many of the town centre businesses are embracing this by providing re-usable water bottles and drinks containers for sale.
"We would encourage locals and visitors to make use of this tap, reduce waste and stay hydrated."