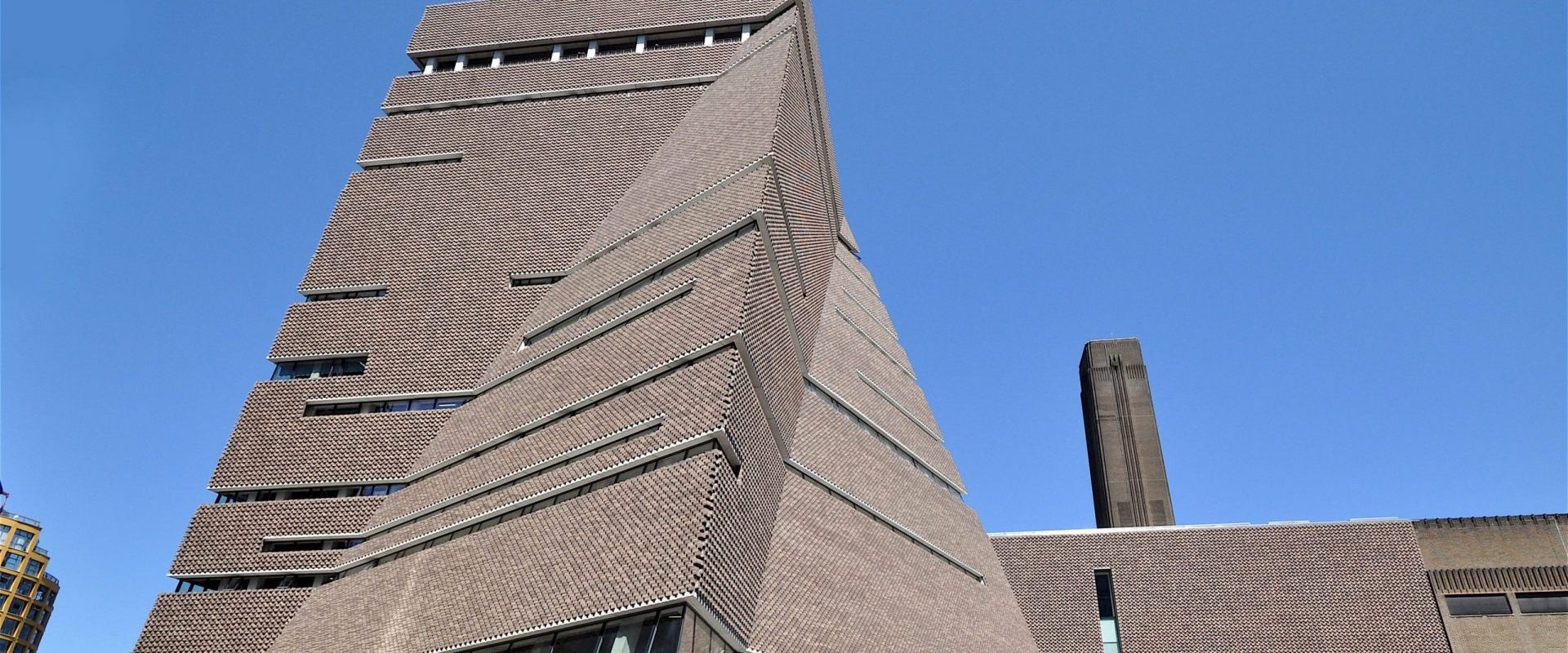 5th Jul 2019 by MIW Water Coolers
Pretty as Brutalist Picture – Tate Modern Joins the #OneLess Revolution
Home to the UK's collection of British and international contemporary art, Tate Modern is one of London's key visitor attractions. Pulling in as many as 5.9 million visitors a year, in 2018 it overtook the British Museum as the UK's number one tourist destination. Its brutalist structure is iconic – if not to everyone's taste – and its collections and curators are considered to be among the most influential in the present-day are world. That's why we can't express just how excited we were that Tate Modern was selected as one of the installation sites for MIW's donated #OneLess bottle fillers.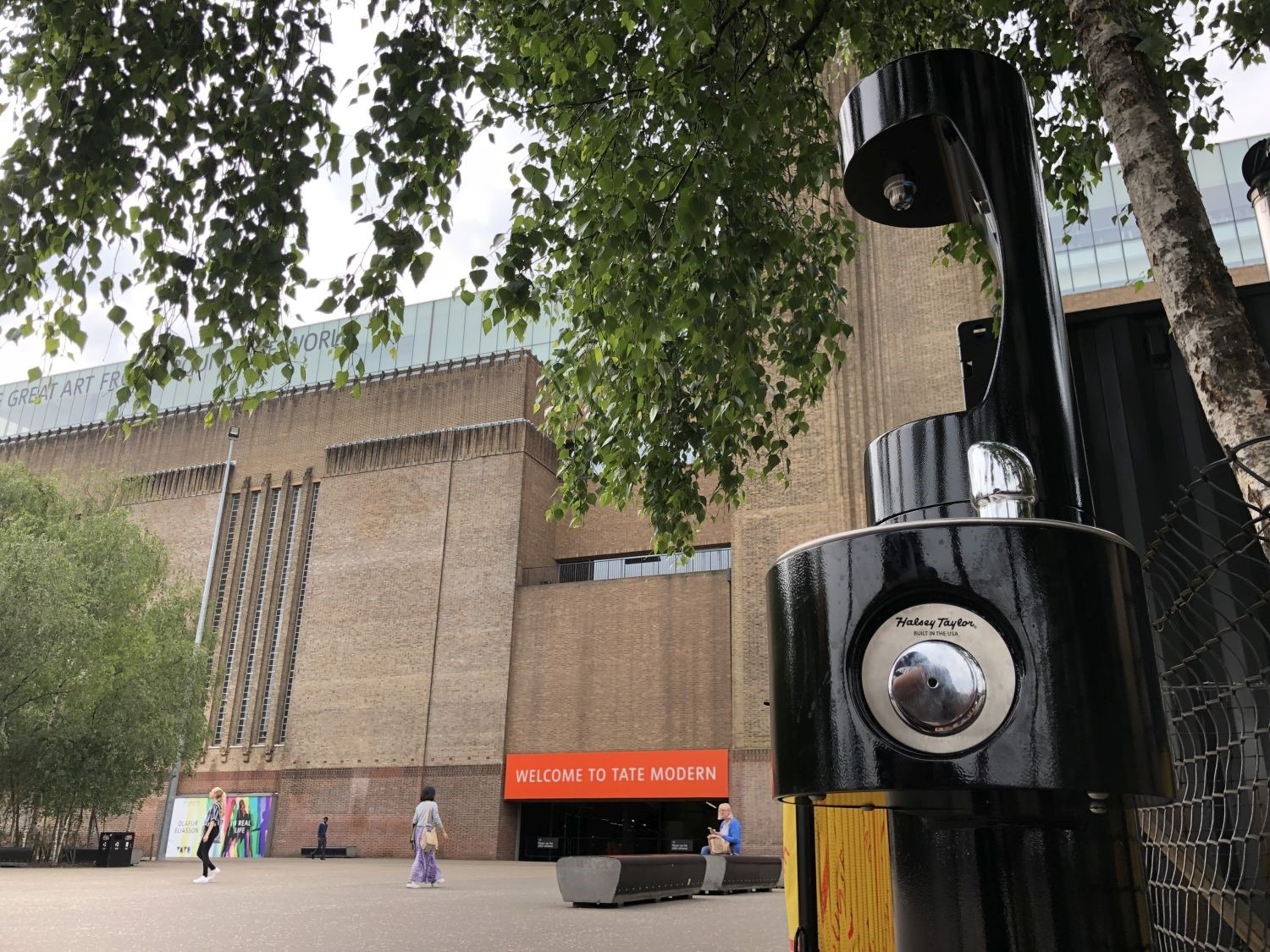 What is the #OneLess Campaign?
#OneLess was a project initiated by ZSL London Zoo in 2017 to help reduce waste plastic in London through the installation of free-to-use public bottle fillers. The campaign was supported by a large number of high-profile businesses and industry experts – including MIW Water Cooler Experts. Later working in collaboration with the London Mayor's office, the London Drinking Fountain Fund was launched, and MIW donated 20 bottle filling stations for installation across London. The new bottle filler at Tate Modern is among the number.
The Tate Modern Bottle Filler
The new London Drinking Fountain Fund bottle filler was installed just outside the Tate Gallery's main entrance. And it was a big undertaking, not least in the planning. After all, you don't mess with the façade of a national treasure lightly. We were looking for a location that would provide access to the greatest number of visitors, without impacting upon the Tate's kerb-appeal. Some bespoke customisation had to take place, but we're really pleased with the result.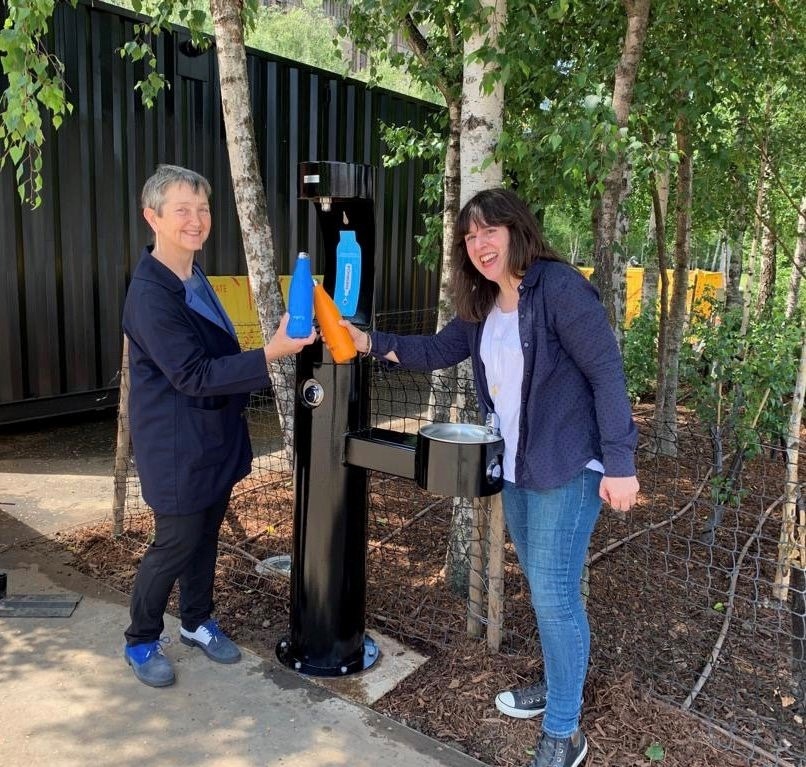 The WRAS-approved Elkay Endura II tubular water refill station selected for the Tate installation was chosen as much for its durability and ease of use as it was for its aesthetics. Almost brutalist in its design, it is created from vandal-proof heavy-gauge steel and has angles to match its location. But it also performs to the crowd outstandingly, smoothly delivering a gallon of fresh, filtered water per minute. With hands-free operation and a design that can comfortably accommodate wheelchairs, it's a bottle filler that is accessible to everyone. And thanks to the bespoke paintwork carried out by MIW, it's satin black exterior not only seamlessly blends in with its surroundings, but is entirely rust-proof.
MIW worked on more than the unit's aesthetics though. The installation of an additional freeze pack, will protect the drinking fountain at temperatures as low as -30°C. This means that it can be used year-round, with no need of winter draining, maximising the potential benefit to the #OneLess bottle movement. And to that end, the refill station was also fitted with a bottle tracker to record exactly how much it is used.
The Tate Modern project has been really exciting for us to work on at MIW. It may only be one unit, but it's a unit that has such potential. If every one of the Tate's 5.9 million visitors refilled their drinks bottles rather than replacing them, what a difference it could make to the environment. And if the Gallery works its influential magic here too, then this could be the start of something truly amazing. Because although we may not all be able to be outstanding artists, we do all have a chance to make our mark on the future. Let your mark be that you helped stop the tide of waste plastic.