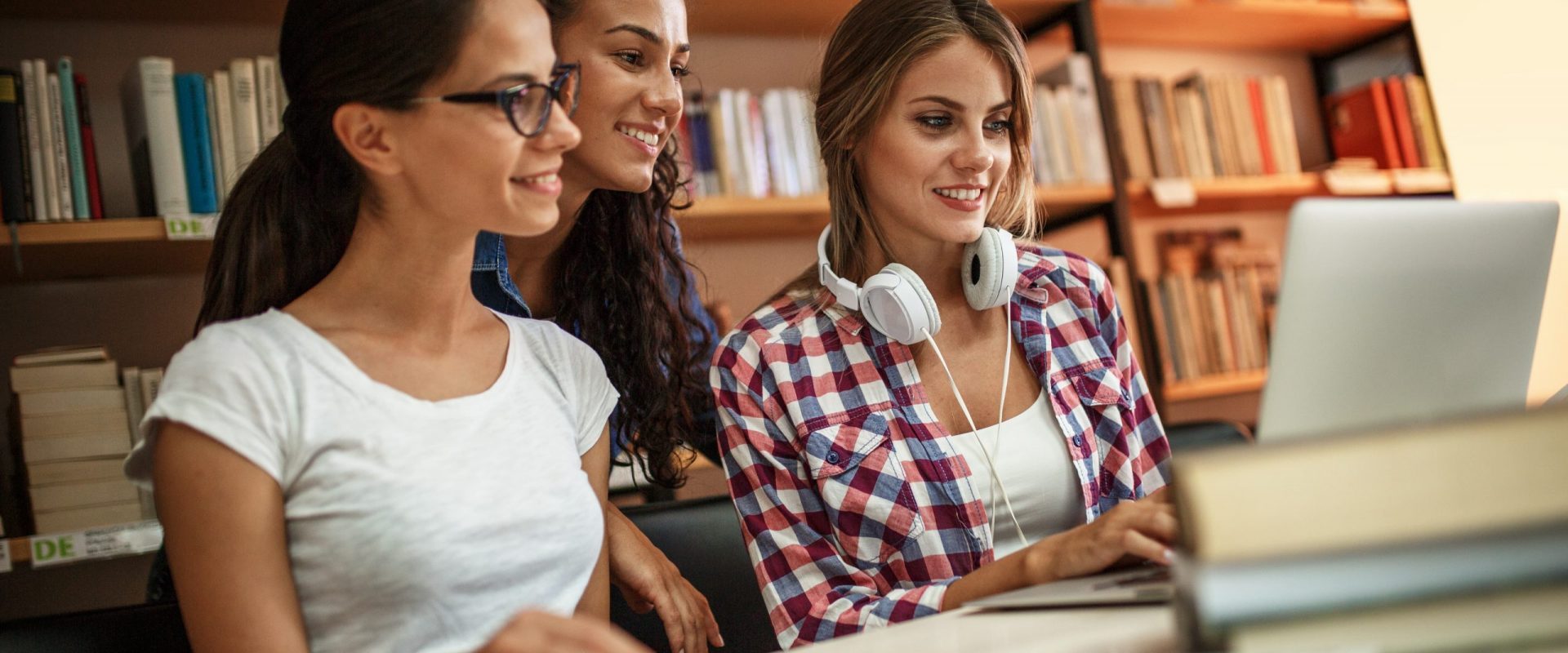 5th Apr 2019 by MIW Water Coolers
Rewriting the Book – The Library of Birmingham Joins the Refill Movement
Despite having only been completed in 2013, the Library of Birmingham (LoB) has become one of the city's iconic structures. A wedding cake rendered from glass and gold, it attracts almost as many visitors for its external splendour as its internal value. It is multi-layered, hosting millions of books and other resources within, while a glorious roof garden crowns its top. Awarded BREEAM (Building Research Establishment Environmental Assessment Method) Excellent certification for its design objectives, it is also known for its green credentials. But until this spring it was missing one vital asset: a bottle filling station. And who else would the managers call to remedy this situation, but MIW?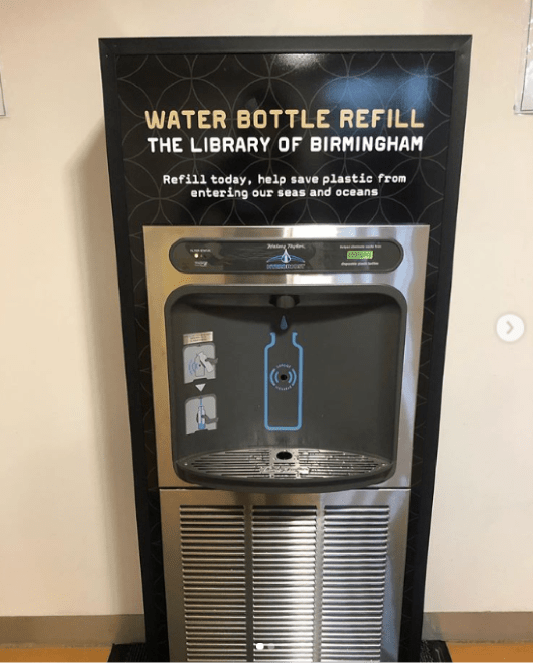 The LoB Bottle Filler
The library's Facilities and Systems Manager, Lee Mills, had received a number of requests from thirsty students. Reluctant to both spend unnecessary money and contribute to the global plastic waste problem, the students were looking for access to free drinking water. With drinking water proven to enhance concentration, which makes studying easier, they had good reason for the request. Having become aware of MIW Water Cooler Experts from our work at Canary Wharf, Mr Mills gave us a call. And it didn't take us long to get to work.
The library required a water bottle filling station that was capable of dealing with a high volume of users without compromising on quality. It needed to be easy to use and mess-free. After all, you don't want to wreck RIBA Stirling Prize short-listed architecture with overflowing waste collectors and splashing faucets. The MIW Branded Eco-Dispenser was the obvious option. Delivering chilled water at speed, the unit is capable of filling up to 680 regular 500ml sports bottles per hour. But that's just one of the reasons why it is the UK's best-selling indoor WRAS-approved bottle refill station. It is low maintenance, hygienic and provides hands-free access for users with disabilities. The water is filtered for purity and chilled for flavour, while a 'turbo' drain deals with any waste water cleanly. However, it also had one more selling point for the Library of Birmingham: it could be branded.
The LoB's new bottle filler, which is situated on the mid ground floor, has been finished according to the library's bespoke design. The filigree which graces much of the exterior of the building has been used to create an attractive background, adorned by the words Rewriting the Book – Refill today, help save plastic from entering our seas and oceans. And with the sheer number of visitors the library receives, that help really could be significant.
About the Library of Birmingham
More than 35,000 people visit the library every week. It attracted 1.5 million visitors in the first six months after it opened alone. It is home to both nationally and internationally significant collections, including one of the two most important Shakespeare collections in the world.
With that in mind, we don't want to overstate MIW's contribution. But taking steps to reduce waste plastic IS important. And it has the potential to make a massive impact on the state of our world, both now and in the future. Because of that, we're really proud to be playing our part. Especially in such extraordinary locations as the LoB.
You can find the Library of Birmingham's new bottle filling station on the mid ground floor. It is accessible 9am-9pm Mon-Fri and 11am-5pm Sat.