5th Aug 2019 by MIW Water Coolers
St Davids Bishop's Palace Takes Waste Plastic to Task
The smallest city in the UK, and purportedly home to the resting place of one of the nation's patron saints, St Davids is arguably one of the most religiously important places in Britain. It's certainly one of the most beautiful. Tucked away on the Pembrokeshire coast, it's a place that emits serenity. Part of that comes from its magnificent cathedral, and its near neighbour, the Bishop's Palace. Despite its splendour and undeniable drama, the working of centuries has softened the Bishop's Palace from an imposing statement of wealth and power into something mystical and romantic. No wonder so very many people take time to visit it. But with visitors comes waste plastic and now the site's owners and caretakers, Cadw, are taking steps to combat it. Introducing the St Davids Bishop's Palace new drinking fountain and bottle filling station.
The St Davids Bishop's Palace Drinking Station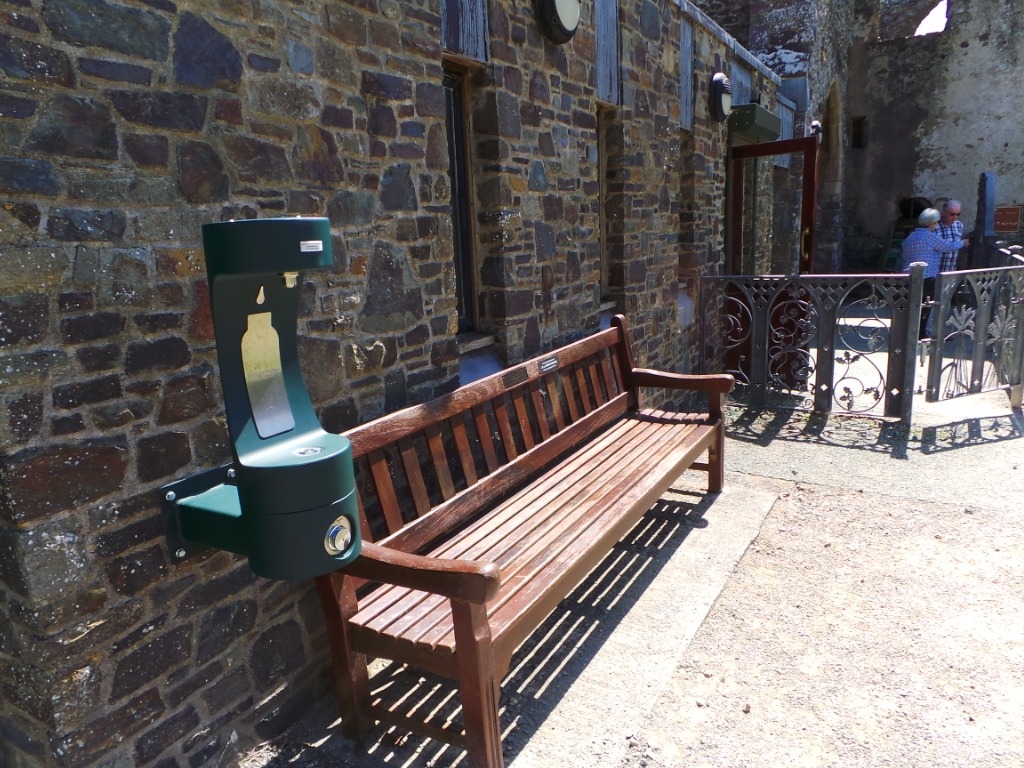 Situated in the visitor centre, the new drinking fountain has been installed to both provide a free service to the public and help reduce waste plastic. The idea is that if water is freely available, people will refill their bottles rather than replace them. As such, the perfect unit had to be chosen, so Cadw called in MIW to help!
The UK's leading experts on indoor and outdoor bottle filler installations, MIW has played a significant part in the #OneLess Campaign and London Drinking Fountain Fund. Having installed similar units across London – as well as in numerous other parts of the UK – we knew exactly what the Bishop's Palace visitor centre needed: A shiny new Halsey Taylor Endura II 4405BF.
Halsey Taylor Endura II 4405BF
Designed for delivering quality at high volume, the [Halsey Taylor] bottle filler and drinking fountain is easy to use, low waste and WRAS-approved. This means that it's guaranteed safe and secure down to the very last bolt. It delivers water using laminar flow, so users are unlikely to be bothered by splashback, while the inline strainer and silver-ion antimicrobial coating ensure the greatest levels of hygiene. Weather-proof and vandals resistant by design, the unit should be serving the visitors of the St Davids Bishop's Palace for years to come.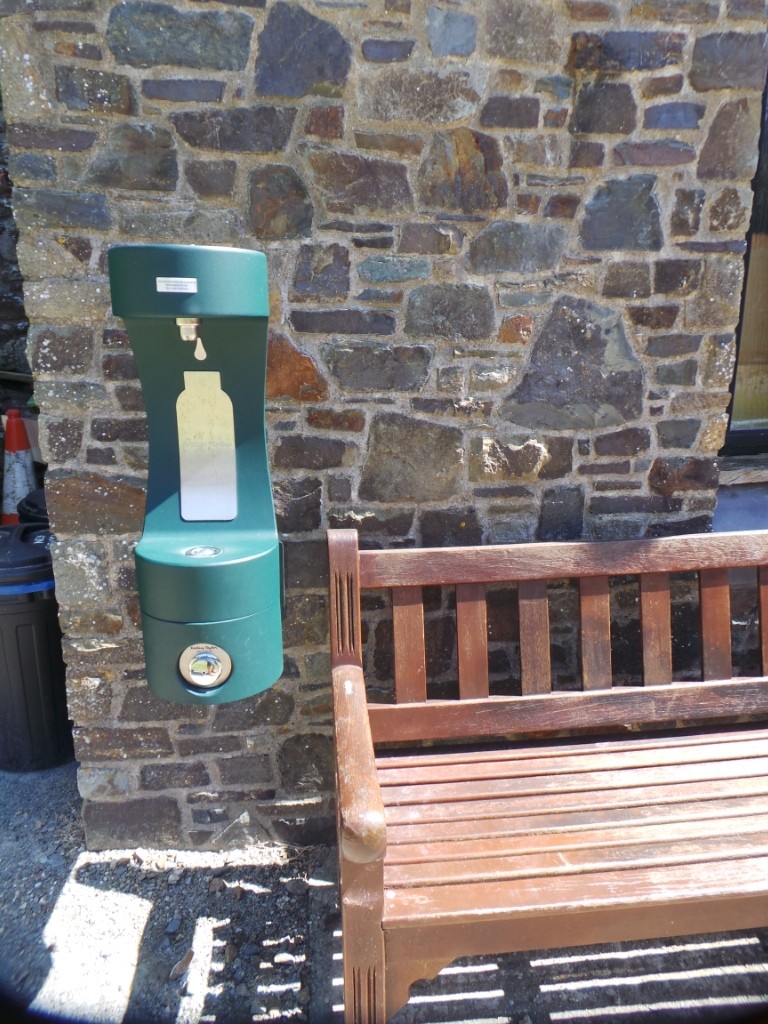 The Plastic Problem
Waste plastic is by no means a problem for St Davids alone. Or even just for Wales. While the Welsh Assembly is taking steps to turn Wales into the 'World's first refill nation', the problem of waste plastic is endemic. The amount of plastic waste generated annually in the UK is estimated to be nearly 5 million tonnes. Globally, we use around 100 million tonnes of plastic every year. And it's destroying our ecosystem. Particularly our oceans.
If we can all take steps to reduce the single-use plastic that we use on a day to day basis, even just by a small amount, we could soon make inroads to resolving the plastic problem. Organisations like Cadw are beginning to make this happen with their bottle filler installations. Now it's down to the rest of us to play our respective parts. And for most of us, that part will be upgrading our shop bought plastic bottles for refillable alternatives.
Don't you think that it's time that you did just that?