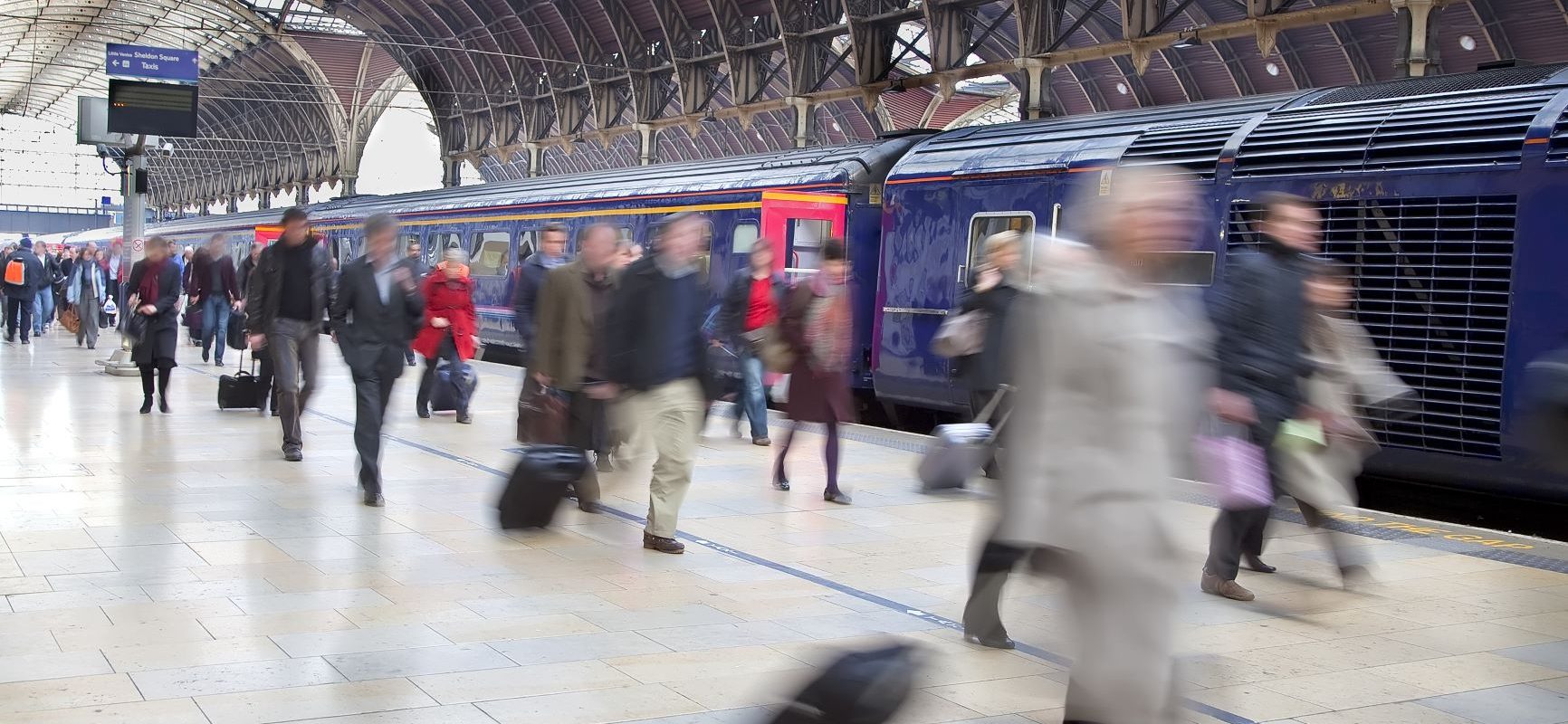 30th Jul 2018 by MIW Water Coolers
Success Across the UK's Rail Networks
We've been working with The London Mayor's office and the #OneLess bottle campaign to help reduce the amount of plastic waste in London (as well as further afield), through the provision of free-to-use drinking fountains. And it's this that has led to the above headline.
The news is that Network Rail has launched its first free Elkay drinking bottle refill station and drinking fountain, based at Charing Cross station, and Environment Minister Thérèse Coffey was there to mark the occasion. Why the big launch? Because it all pays in to wider government commitments to eliminate all avoidable plastic waste.
As Thérèse Coffey says: 'By refilling our water bottles to cut our plastic use we can each make a genuine difference and help to protect our oceans and precious marine life. One of our big challenges is on the go consumption including in transport hubs like railway stations.
'That is why Network Rail deserve great credit for introducing this new water fountain, which will give commuters free access to excellent clean and safe drinking water, and I hope this will be the first of many fountains across the rail network and across the country.'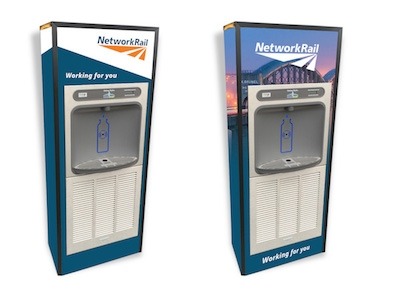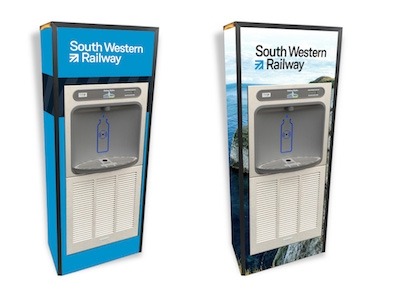 So yes, this is really good news and a great start for Network Rail, and MIW has been really happy to work with them on this. What Mrs Coffey didn't mention though, is that Network Rail is far from being the first rail company to take this step.
At MIW Water Cooler Experts, we're incredibly passionate about this movement. The fact that it is now estimated that every year, 8 million metric tonnes of plastic ends up in our oceans is both enormously depressing and impossible to ignore. And that is why we've been working so hard to spread the refill message. Consequently, we've already worked with a number of transport hubs to create bespoke drinking fountain and bottle refill solutions. Heathrow, Gatwick and Aberdeen airports have already installed bottle filling stations with MIW. Greater Anglia Railways has three custom-built MIW bottle fillers in place at stations, with more still to come. And MIW is now working on contracts with London Overground.
Because MIW can provide customised solutions, and we work with the world's top manufactures – such as Elkay and Halsey Taylor – dealing in WRAS-approved units, we're proud to say that we've become the UK's number one supplier of both indoor and outdoor bottle refill stations. We've worked with prestigious venues, such as Wimbledon, and equally as important but slightly more 'every day' locations, such as schools, public parks and hospitals. But while, of course, this success gives us a real buzz, what really makes this all worthwhile is the knowledge that we're actually doing our bit to make a difference. How many businesses can say that?
… Well, they all could really, it just takes a few steps to cut back on plastic.