23rd Jul 2018 by MIW Water Coolers
The Bottle Deposit Scheme is Coming – Can Your Business Go One Better?
By this point in the proceedings, most people will have heard about the UK's new bottle deposit scheme. Due to be rolled out across the country in the near-ish future – the precise date is yet to be announced – it will see the levying of all canned and bottled drinks. Consumers will pay more at the till and receive a refund when the vessels are returned for recycling. While this is an undeniably great thing for the environment, hopefully leading to a reduction in litter and single-use plastics, what's not yet clear, is how this will affect businesses.
There are various bottle deposit models already in action around the world. In some, the consumer carries the whole cost. In others, retailers, cafes, and even staff canteens share, or carry the burden. The details here have not yet been ironed out, but one way that you can be sure to limit your share of the responsibility is to stop providing bottled drinks on site.
As an employer, it is your responsibility to ensure that your staff have access to adequate hydration. But, the form that that hydration takes is down to you. There's no need for soft drink vending machines. If they're there, people use them. If they're not, they're rarely missed. Water, however, is a different matter. You are obliged to provide water, so why not do it in a cost-effective, environmentally-friendly way?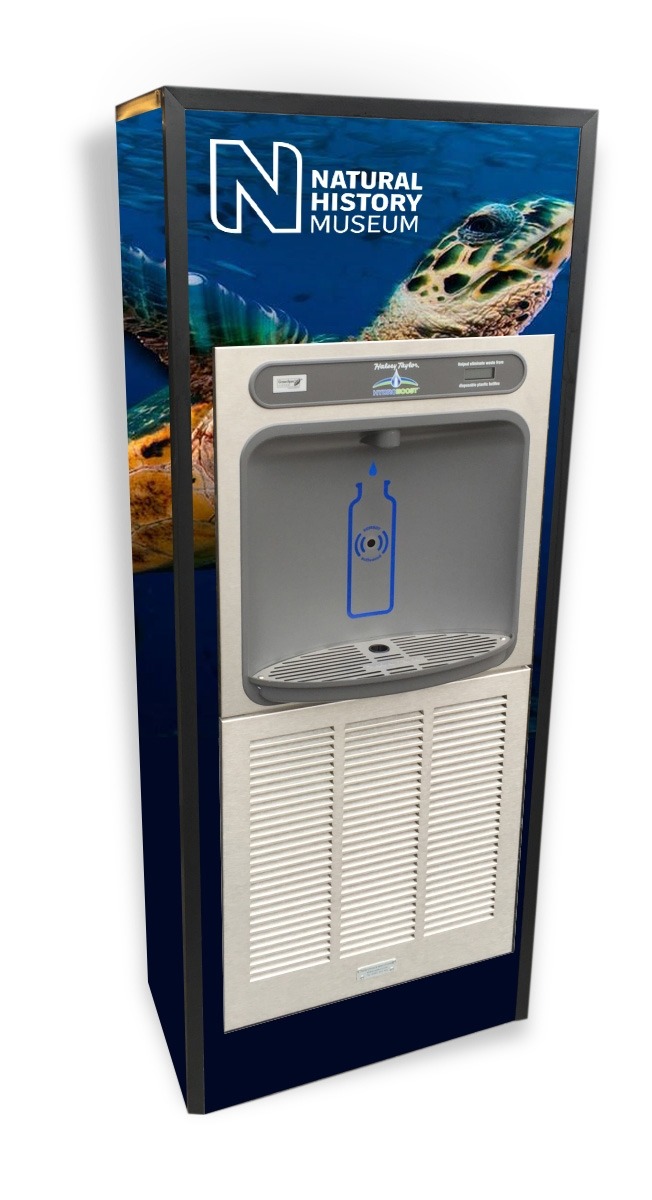 A sports bottle refill station not only negates any future potential bottle deposit disposal scheme obligations, but it might cut back on your existing consumables budget too. If you're already using a watercooler (and there's nothing wrong with that – it's the device which gave MIW Watercooler Experts its name!), a one-off investment in reusable drinks bottles could completely remove the standing monthly cost of disposable cups – and the fee you pay to get rid of them.
Whether indoors or out, sports bottle refill stations provide fresh, untainted water, literally on tap. And there are units to suit every budget – from as little as £689 to purchase outright, or £23 PCM, including a full-service contract, to hire. Free-standing, or wall-mounted, chilled, ambient, filtered or otherwise, there is a bottle station for every location and every need. And they come with no hidden costs: no consumables; and nothing that needs regular attention. As long as they're WRAS-approved, you've really got no worries.
The bottle deposit scheme is coming. For anyone who is even slightly concerned about the environment and the huge amount of plastic waste which is contaminating our oceans, this is a massively good thing. But, for businesses, it may not look that way. Getting in ahead of the legislation and finding your own, even more environmentally-friendly solution to cutting single-use plastic bottles on your site, could help start saving you money now – and remove any headaches later.