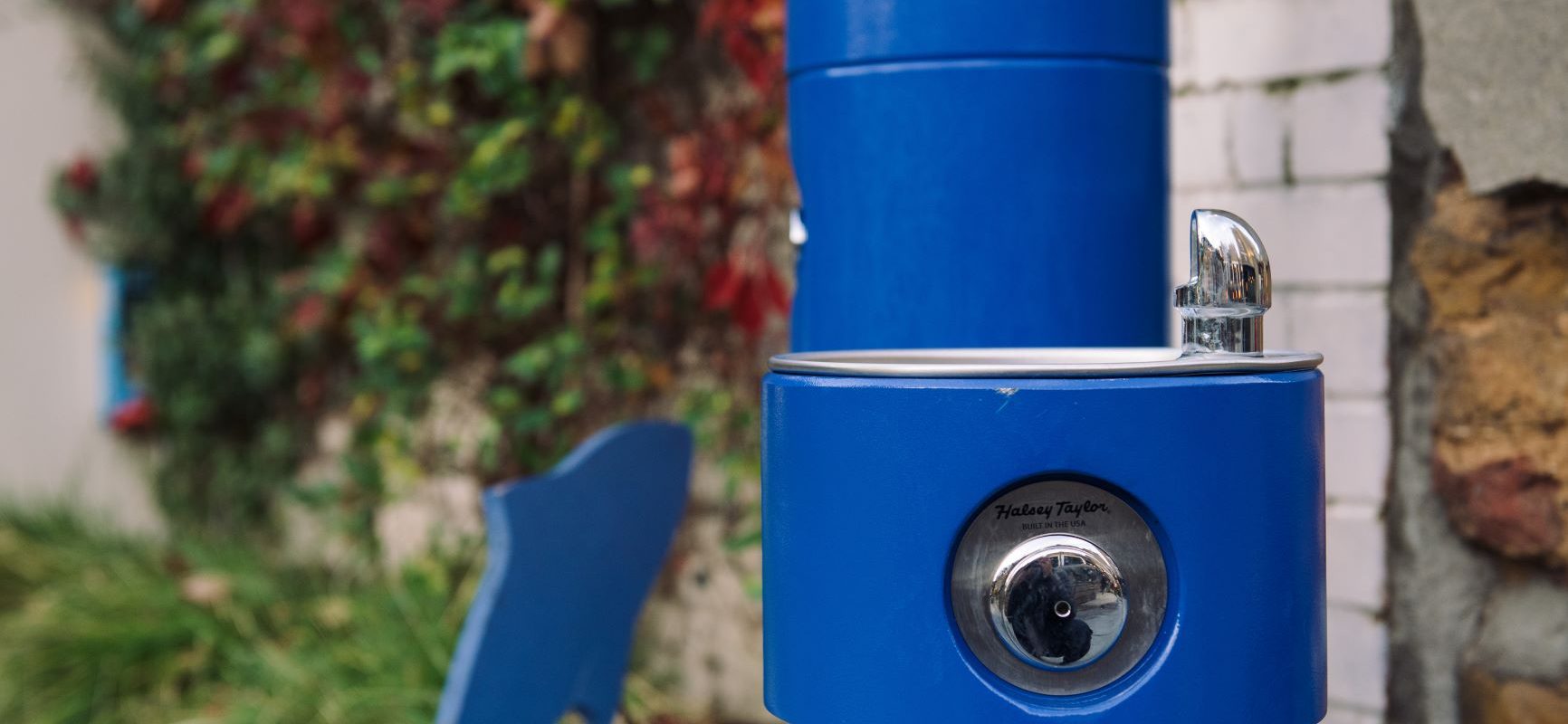 6th Apr 2020 by MIW Water Coolers
The Grosvenor Group Invest in New Refill Point for Belgravia Premises
The Grosvenor Group is one of the world's largest privately owned property management and investment companies. It owns multiple desirable properties in cities across the world, including the UK. And at the end of last year, as part of its continued sustainability programme, the Group made the decision to invest in a bottle filler for one of its prime London sites. The idea being to use the refill point to gauge public reaction. If the bottle filler is used and helps to reduce the amount of waste plastic produced on site, then the organisation may make further investment for other sites in the months ahead. And to facilitate this project, they called in MIW Water Cooler Experts.  
Grosvenor Ecclestone Yards 
The site selected as the Grosvenor Group's weatherglass is Eccleston Yards in Belgravia. This prime piece of retail estate is made up of a courtyard comprising offices, restaurants and retail businesses. It's a destination venue and attracts a high level of footfall, thanks to its proximity to Victoria coach station. Grosvenor Britain & Ireland asked MIW to find the perfect location within Eccleston Yards and recommend the best equipment for the site and the demographic.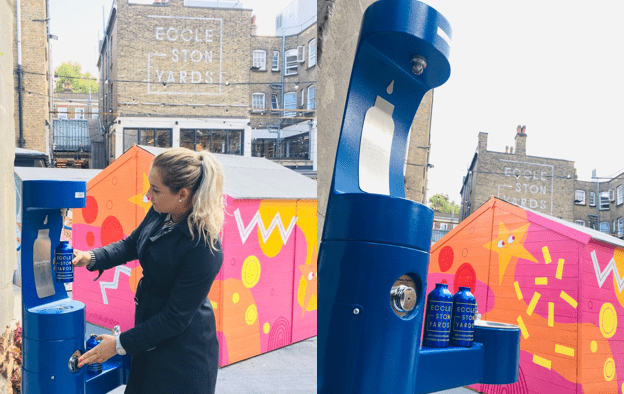 The Halsey Taylor 4420BF1U – Endura II Tubular Outdoor Bottle Filling Station 
Taking into account the demands of the site – outdoor rating, high capacity, vandal resistance and ease of use – we recommended the Halsey Taylor 4420BF1U – Endura II Tubular Outdoor Bottle Filling Station. Halsey Taylor's Endura II series has become the most popular outdoor bottle filling range in the UK. This is largely because it is fast, efficient, low maintenance and easy to use. The strong body build was designed for durability. And all of the water dispensers in this range are WRAS approved, meaning that they have been thoroughly tested and deemed compliant with all UK Government and water authority health and safety standards.  
This particular model also offers versatility, providing both bottle filling and drinking fountain facilities. So, if you can't top up, you can still cleanly and hygienically slurp your way to hydration!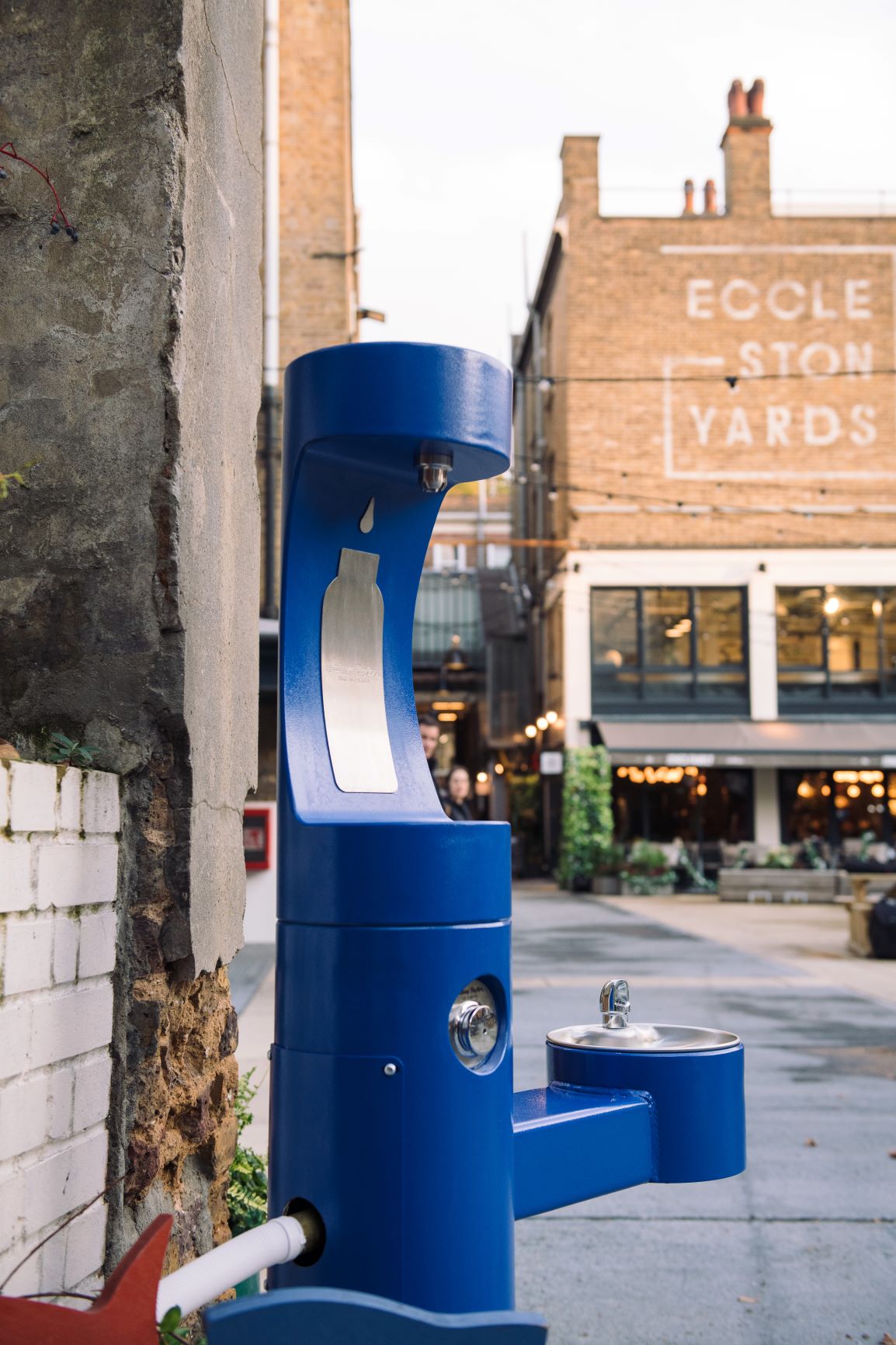 Why is Grosvenor investing in bottle fillers? 
Hannah McCrorie, Innovation Accelerator for Grosvenor, explained why the Group decided to trial a refill station: "Grosvenor Britain & Ireland is passionate about sustainability and we want to ensure that our places are fit for the future. The water fountain is a great representation of our passion and the steps we are taking to support our sustainability goals, in this case supporting our ambition to become waste-free by 2030." 
The Eccleston Yards refill point was only installed by MIW in October 2019, but feedback from Grosvenor clients has already been very positive. The businesses based in the Yards are supportive of any move to help reduce litter in the area. Particularly with the current focus on single-use plastics. While members of the public who exercise nearby – joggers, clients of Barry's Bootcamp – and local kids use the bottle filler as part of their daily routine. 
With 7.7 billion plastic water bottles used every year in the UK, we are seriously contributing to the global waste plastic problem. If we can all think ahead and plan to refill rather than replace. And if more organisations take steps to provide refill facilities, like Grosvenor, then we stand a real chance of beating this environmental threat. And changing the world for the better while we're at it.  
If you'd like more information about providing a public water dispenser for your organisation, contact the MIW Water Cooler Experts team today.