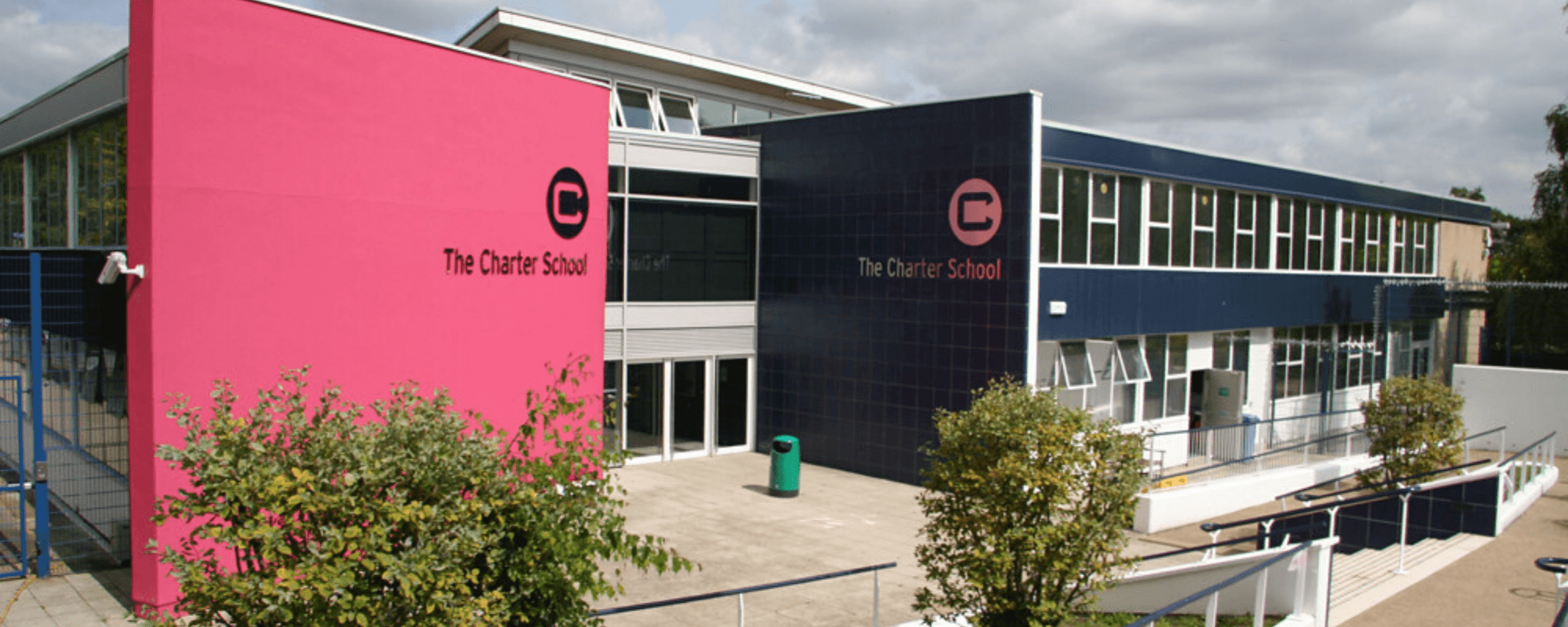 18th Nov 2019 by MIW Water Coolers
The North Dulwich Charter School Make Strides Towards a Plastic-Free 2021 with 12 New Bottle Fillers
It's incredible how, once an idea takes hold, rapid change can suddenly be made. Two and half years ago, waste plastic was no more of a concern for most people than any other form of recycling. A couple of major news stories and an incredible bit if TV coverage later, and instantly viewpoints shift. And now, here we are, where we have schools working towards a plastic-free future. The Charter School in North Dulwich is one if them.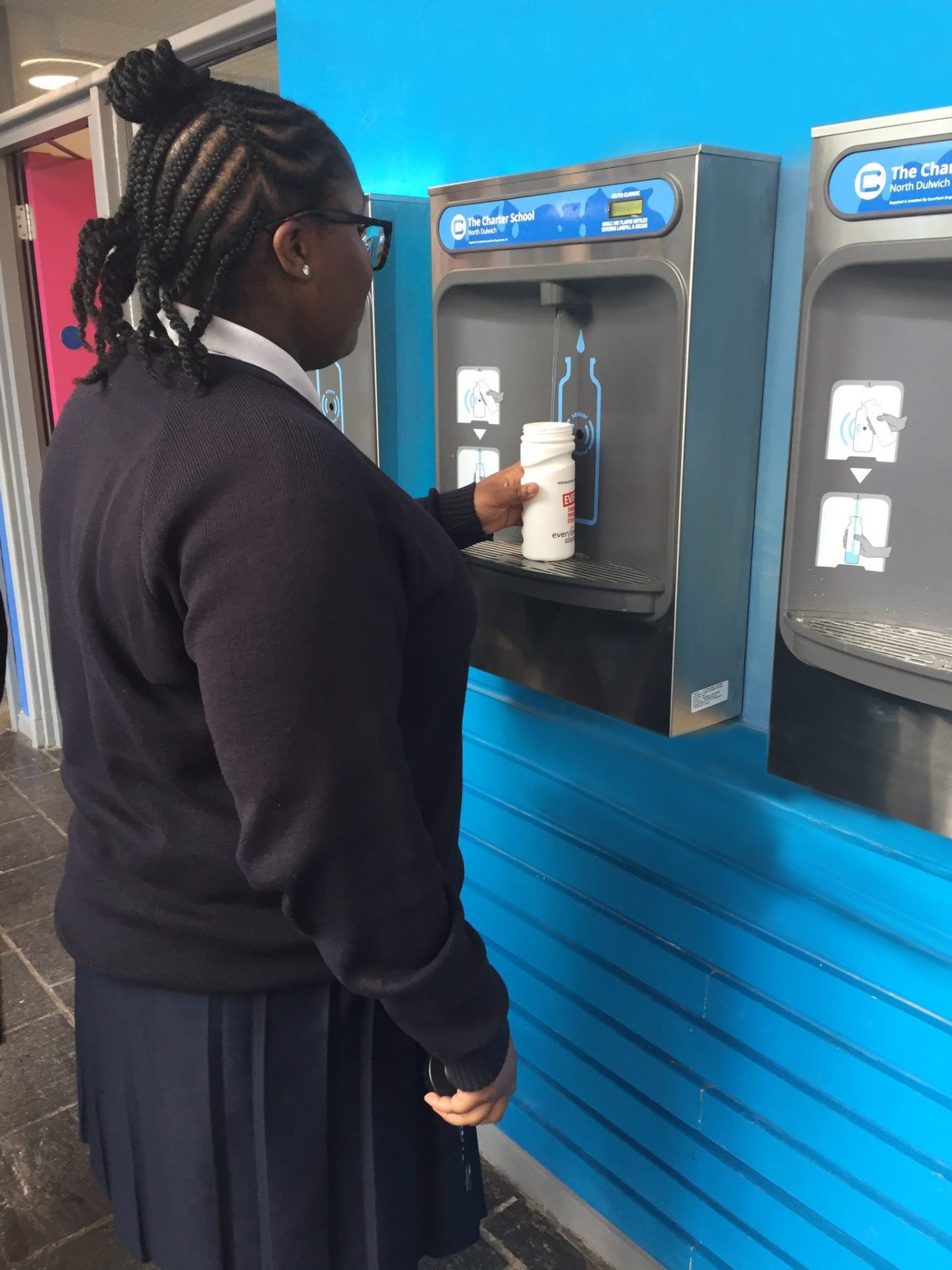 The Charter School, North Dulwich
A co-ed state school, The Charter School in North Dulwich oversees the education of around 1,200 students. Rated 'outstanding' in its last Ofsted report, the school sets high standards, for itself as well as its pupils. And part of that has been a recent pledge to make the school single-use plastic-free by 2021. It's an ambitious project, given how large a part single-use plastic can play in the day of a student, from disposable pens to crisp packets. But the school have got off to an incredible start. A Just Giving fundraising campaign has powered the installation of 12 bottle refill stations.
Glyn Griffith, Business Manager at the Charter School, explains: "As we've committed to removing single-use plastic bottles by 2021, it was essential that we provide staff and students with convenient water facilities around the school where they could refill their reusable bottles easily. Reducing the environmental impact of single-use plastic is extremely important to parents, staff and students at our school.  Our PTA, The Friends of The Charter School North Dulwich, organised a very successful Just Giving Campaign that alongside parental contributions helped us raise the money needed to bring this vital project to life and install 12 bottle refill stations."
The next step was selecting the units and arranging installation. And MIW was called in to do the honours.
How to hydrate a school
Before the bottle fillers were installed, the Charter School students were getting through around 600 plastic drinks bottles a day. That adds up to more than 100,000 waste plastic bottles every year. Which really brings home the potential environmental impact of our schools. Although drinking fountains were available around the school, pupils were deterred from using them by the metallic taste of the water produced, caused by ageing and rusty pipework.
To win the students over towards a refill culture, and to ensure that the water dispensers installed were capable of meeting the potential demand they would face, a lot of thought had to go into the selection of the units. In the end, Halsey Taylor Hydroboost bottle fillers and combination units, which also include an inbuilt drinking fountain, were selected for the school.
Not only are these dispensers hygienic and easy to use, but inline filters ensure that the water they deliver is as pure and great tasting as possible. They are all WRAS-approved, so tested to the nth degree and guaranteed safe in accordance with both Government and water authority guidelines. They're vandal resistant, because, well, they have to be – even in the best of schools you find the occasional rebel and clown. And they're wheelchair accessible, so all students and visitors of all abilities can benefit from them.
What the new bottle fillers will mean for pupils and staff
While the environmental impact of the bottle fillers is reason enough to install them, they do bring additional benefits to the students and staff of the school. Based on previous expenditure, it's estimated that the fountains will save pupils up to £190 annually, as they refill rather than repurchase. During the course of their seven-year school career, that amounts to well over a thousand pounds per pupil. And it seems that they're already proving popular.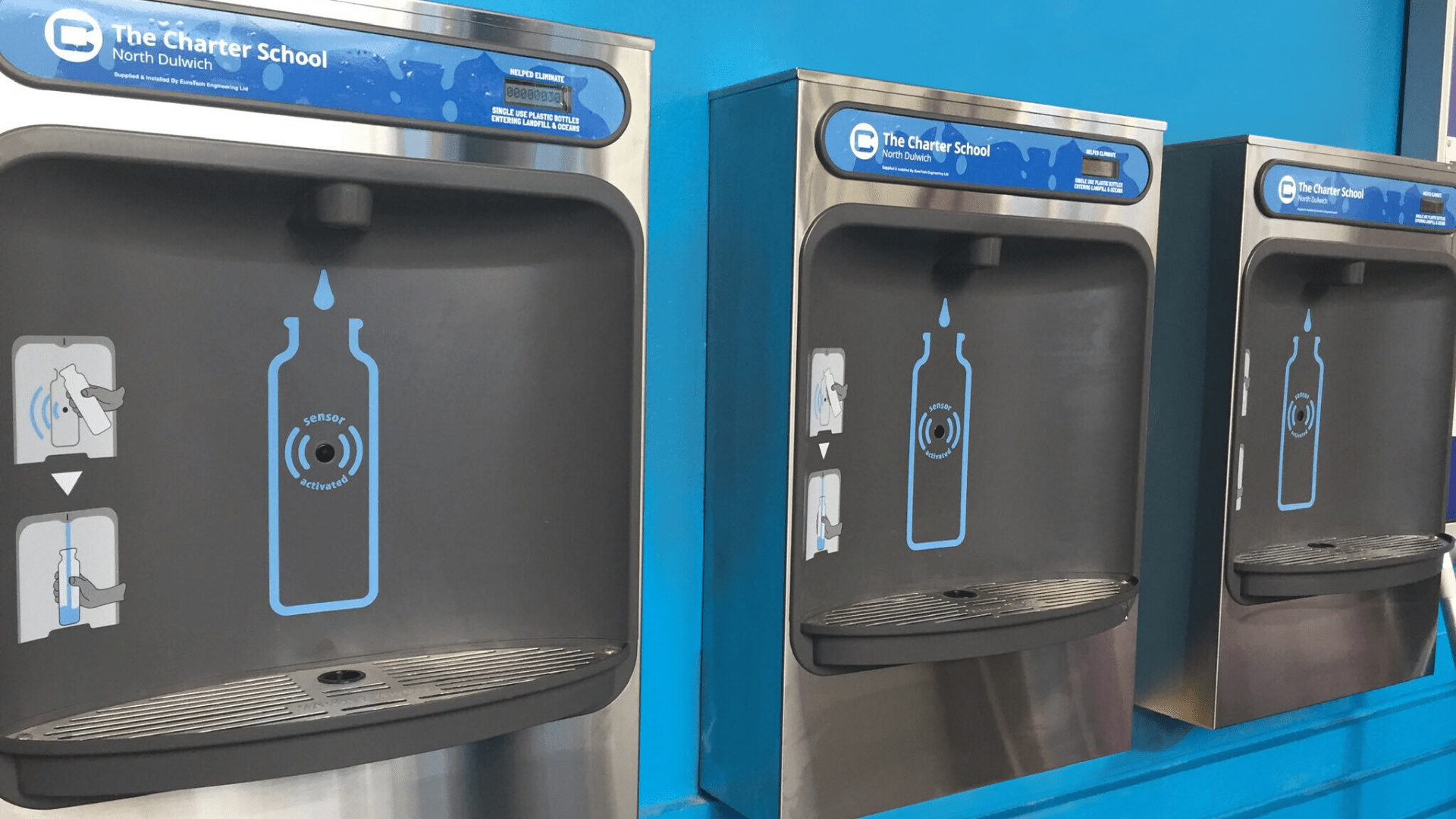 "We're very pleased with the units supplied by MIW Water Cooler Experts," continues Glyn Griffith. "Their assistance on this project has been invaluable. Our pupils can now stay hydrated more easily, which has been proven to improve concentration and their overall health, and they are no longer wasting money on plastic bottles. We're looking forward to installing more refill stations in the future to help us achieve our plastic free goals."
Beyond plastic bottles
As well as installing the new bottle fillers, the Charter School has started using compostable packaging for most of the food sold on premises. And there are plans afoot for additional changes into the new year – including the installation of 12 more bottle fillers, as students begin the adopt the plastic-free culture.
It's projects and stories like this that really give me hope for the future. Because all change starts with the young. And if we can persuade our children to refill rather than replace, then we've got a wonderful chance to undo the mistakes of the previous generations – including our own.