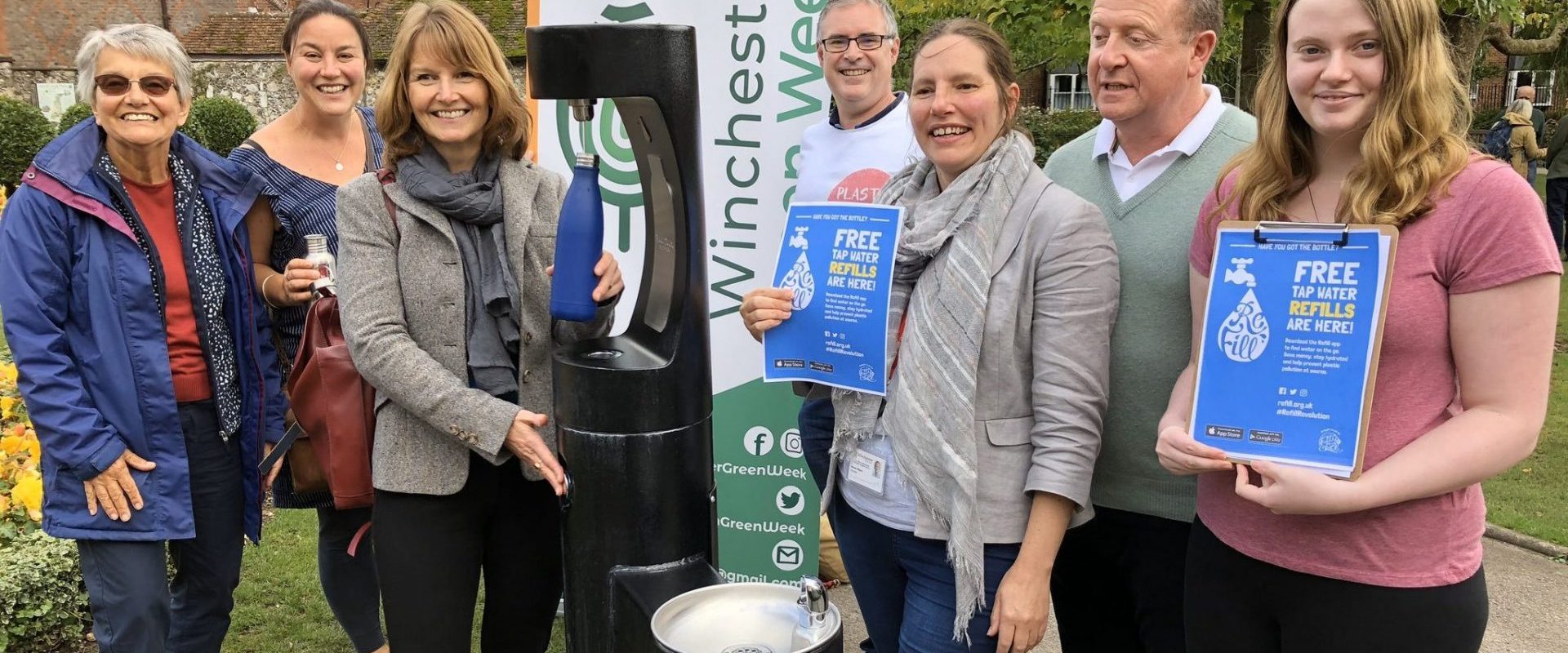 11th Nov 2019 by MIW Water Coolers
The People Asked – Winchester City Council Answered… With a Bottle Filler
You know, one of the things that really heartens me about MIW's work with Refill, #OneLess and all the independent groups, businesses and organisations trying to make a dent in the problem of waste plastic, is the stories of public engagement that we hear. People really want to make a change for the better. There has been a cross-generational surge in interest in protecting the environment from a singularly man-made problem. This has spawned endless projects. From the gathering and repurposing of waste plastic. To moves to stop the use of plastic in the first place. And one of our most recent projects is the perfect illustration of that very thing.
Not so long ago we received a call from Winchester City Council…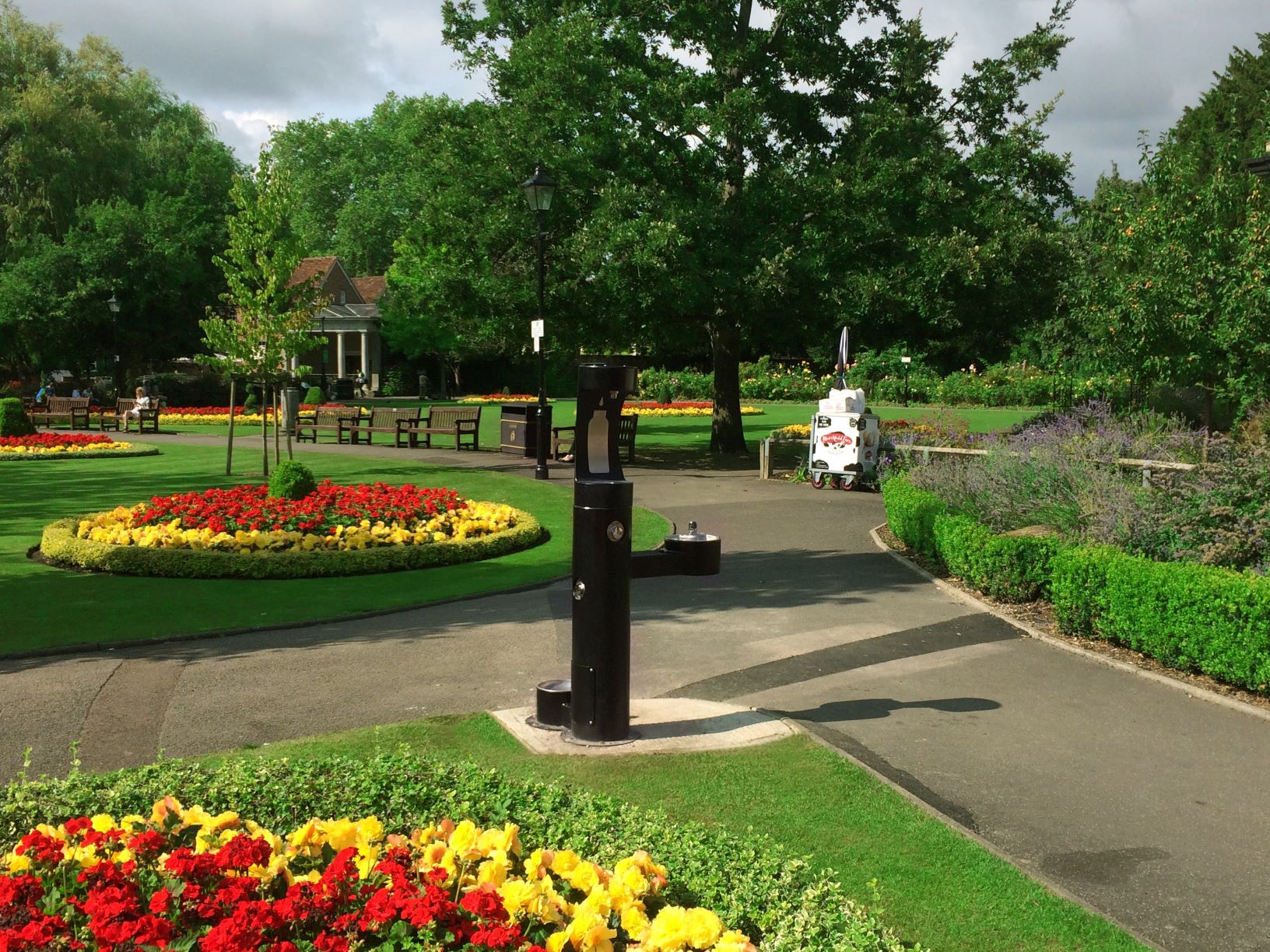 What Winchester wanted
Winchester City Council had received a petition. Concerned about the environmental impact of waste plastic, the city's residents were seeking improved access to drinking water in Winchester's public areas. Already working on a series of new environmental policies, including a target of making the council carbon neutral by 2024 and the district by 2030, the councillors were quick to agree. Locations were assessed and MIW was called. Within a few weeks, work had begun.
Winchester's first public bottle filler
As the first council-owned bottle filler to be installed in the city, a central and popular location was essential. Tranquil but much-visited by locals and tourists alike, Abbey Gardens seemed the obvious choice. All that remained was to choose a water dispenser that could stand up to the task. Luckily, MIW knew just the bottle filler for the job.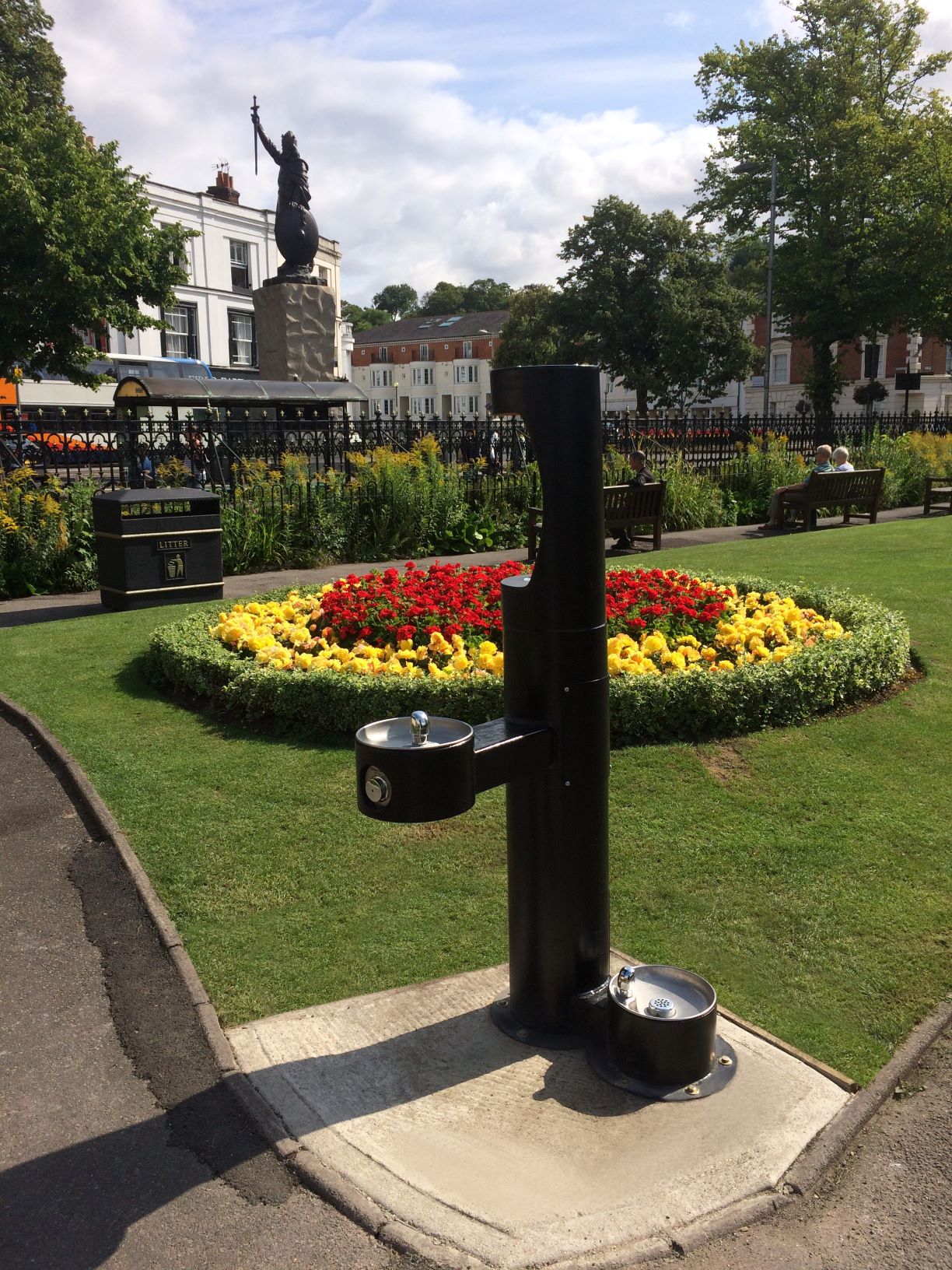 Abbey Garden's Refill Point
WRAS-approved, easy to use, vandal resistant and wheelchair accessible, the Halsey Taylor 4420BF1UDB – Endura II Tubular Outdoor Bottle Filling Station is the perfect fit for any outdoor public space. Available in a range of colours, it's one of the most attractive bottle fillers around, but beneath the pretty exterior lies some equally impressive tech. Splash-free laminar flow, rapid fill and an inline strainer ensure that the best quality of water is always delivered quickly and easily. The cleverly design casing keeps all moving components safely stored behind a security-screwed panel. And the one-piece tap not only makes it easy to use but makes sure that it's not easy to break. It has a drinking fountain for those who aren't carrying a bottle. And it even has a handy built-in floor-level pet bowl and tap to ensure that user's dogs are catered for.
Open and free to use
The new refill station was installed in Winchester's Abbey Gardens in August and proved an immediate hit with the locals. Cllr Lynda Murphy, Cabinet Member for environment, said: "I am so pleased that this fountain has opened in Abbey Gardens, the first of many steps Winchester City Council will be taking to help the environment and tackle climate change. With more than 1 million plastic bottles being bought in the world every minute, I hope that visitors and residents will now think twice before buying a bottle of water in Winchester and will use our new water fountain instead."
And the wonderful thing is that the success of the Abbey Gardens refill point could lead to it being the first of many in Winchester. Plans are already underway to install another water fountain at St Maurice's Covert.
What a lovely thing for a council to be able to do. Not only are they seeing their environmental policies in action. But they're actively – and positively – responding to the demands of their electorate. And making a real difference along the way.
Well done, Winchester. Residents and councillors alike.