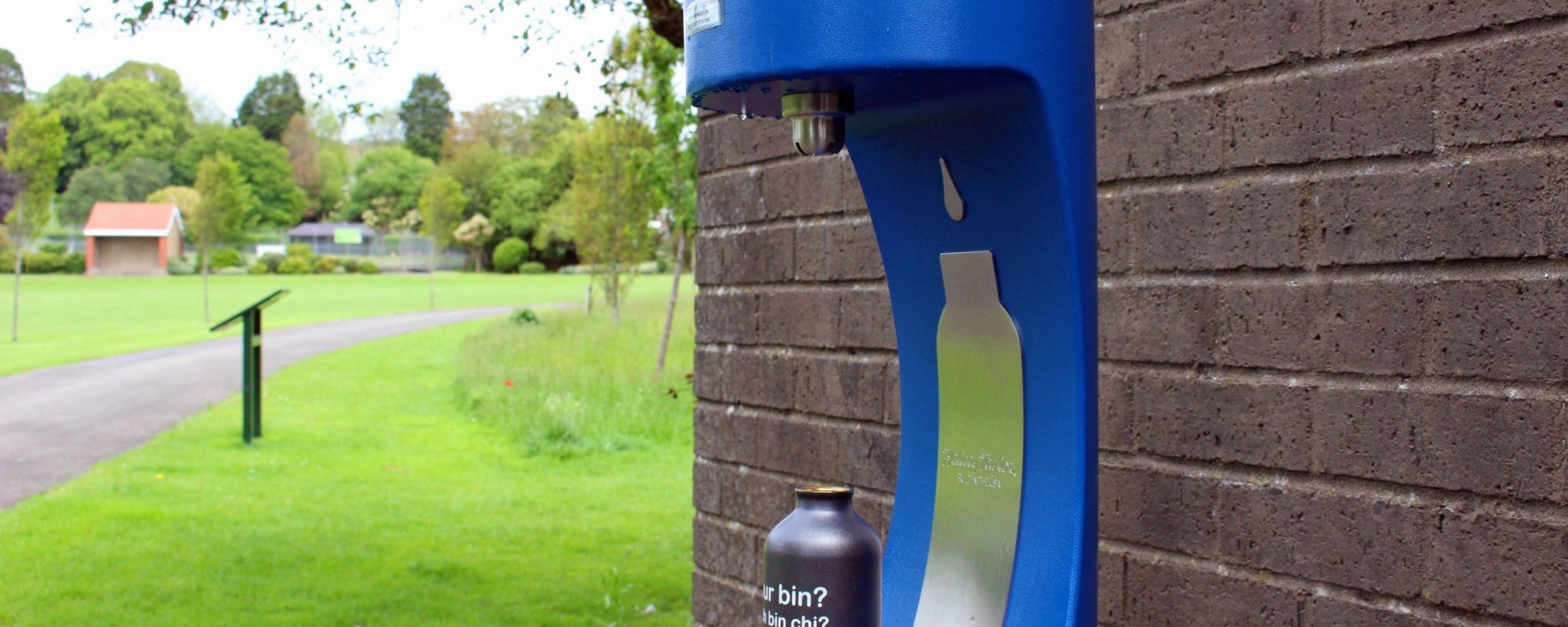 9th Jul 2019 by MIW Water Coolers
Vale of Glamorgan Helps Wales on Its Journey to Become the First 'Refill Nation'
This summer, the MIW team has been spending a lot of time in the beautiful Vale of Glamorgan. As Wales takes one step closer to becoming the World's first 'refill nation', MIW has been working hard to install 14 new customised bottle filling stations across the county.
Wales' Move to be Plastic Bottle-Free
During the course of the last couple of years, there has been an almost global introspection on the subject of waste plastic. We've all become aware of the amount of plastic we use – and discard – on a daily basis. Particularly in the form of drinks bottles. And the impact this is having on the environment. Businesses and governments have been looking for ways to combat the problem. And Wales is no exception.
Wales uses around 725,000 plastic bottles a day. But while Wales ranked second in the world for household recycling in 2018, the Government is determined to do more to reduce the country's plastic footprint. As well as offering incentives to businesses to provide more plastic-free drinking facilities, councils around Wales have been making their own inroads, with water refill points popping up from Pembroke to Wrexham. And now it's Glamorgan's turn.
Glamorgan's New Bottle Fillers
The Vale of Glamorgan's council decided to focus their refill movement on areas that encourage activity. So, parks and leisure spots in Barry, St Athan, Dinas Powys, Ogmore-By-Sea and Penarth were chosen as sites for the 14 new bottle fillers.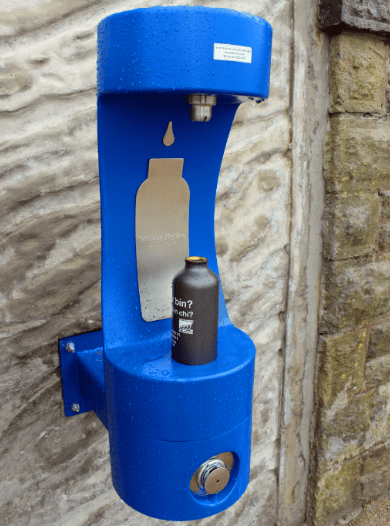 Three different outdoor bottle fillers – the Halsey Taylor 4405BF, 4400, and 4420 – were selected for installation, according to location. Each one is WRAS-approved, ensuring that they not only meet strict water authority health and safety standards, but deliver the best quality water around. And they were all selected for the fact that meet Equality Act (2010) guidelines, making them accessible to as wide a range of users as possible. They are vandal resistant, and manufactured from powder-coated marine grade stainless steel, they can cope with all weather without risk of rust. In fact, they are so tough, that they can withstand temperatures as low as -30°. So, c'mon Welsh winter, show us what yer made of!
As a finishing touch, MIW gave each of the refill points a colour makeover, in line with the Vale of Glamorgan Council's instructions.
A Wider Refill Nation?

Thanks to initiatives like this, as things stand, Wales is currently well on the way to becoming the World's first refill nation. It's something that could make a real difference to the whole world. And something that the United Kingdom can be very proud of. But rather than simply revelling in the wonder of Wales, wouldn't it be great if England, Scotland and Ireland gained that status too? Imagine if it wasn't just 3.1 million people ditching shop-bought bottles, but 66 million people refilling regularly around the UK. Now, what a difference that would make. So how about it, UK? Will you accept the plastic gauntlet and raise to this very real challenge