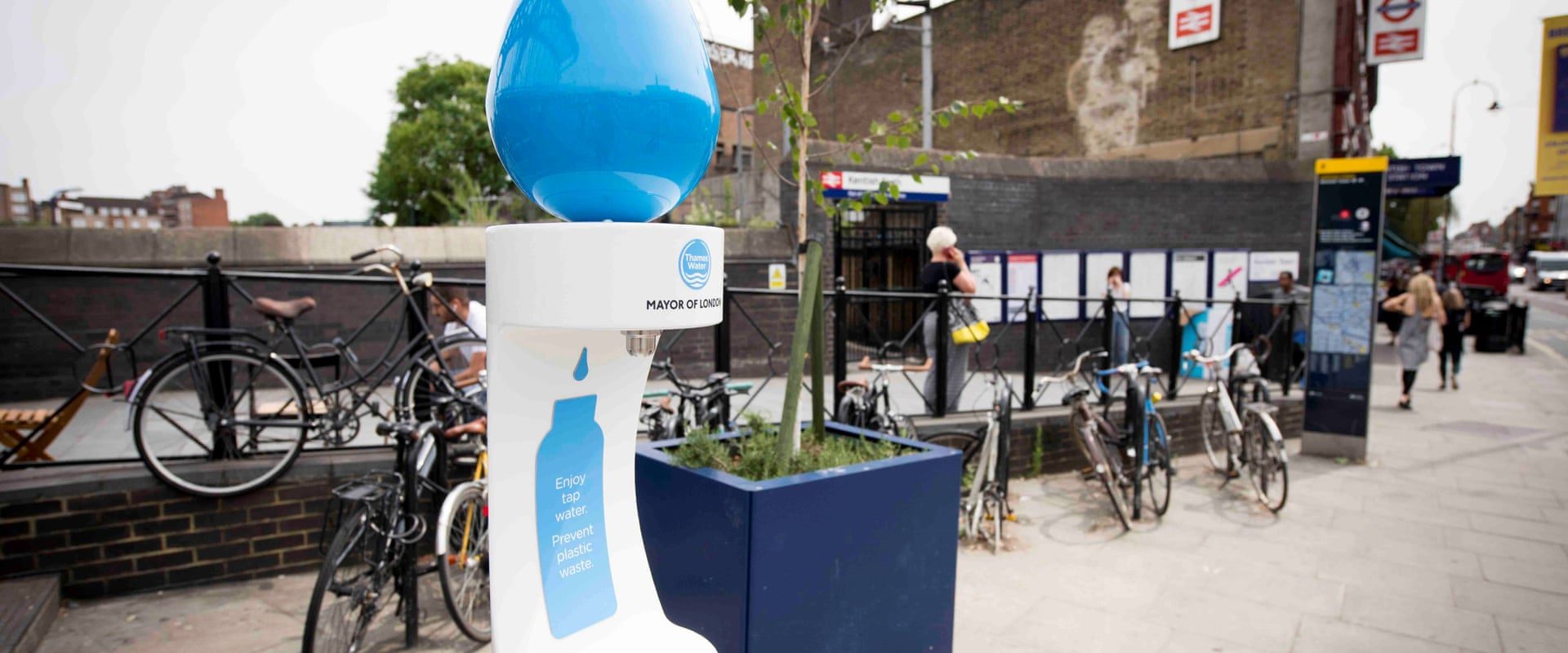 19th Jul 2019 by MIW Water Coolers
Who Supplied the Thames Water London Drinking Fountains?
MIW Water Cooler Experts, that's who!
Goodness, but we've had a busy and exciting few months. Well, few years really! As demand has increased to stem the flow of waste plastic, so more and more communities, businesses and organisations have been targeting single-use drinks bottles as the first course of action. As part of that, a large percentage of them have asked MIW to help, our job being the installation of drinking fountains and bottle fillers. And now we've started work on one of our biggest projects yet: the #taptasticnotplastic campaign for Thames Water and the GLA.
#taptasticnotplastic
Following the success of the GLA/London Mayor's #OneLess collaboration, that saw MIW install 20 public drinking fountains around London last year, the GLA wanted to continue the momentum. Partnering with the team at Thames Water, who were already planning their own initiative to combat waste plastic and encourage more people to drink tap water, #taptasticnotplastic began. And MIW was once again called in to help.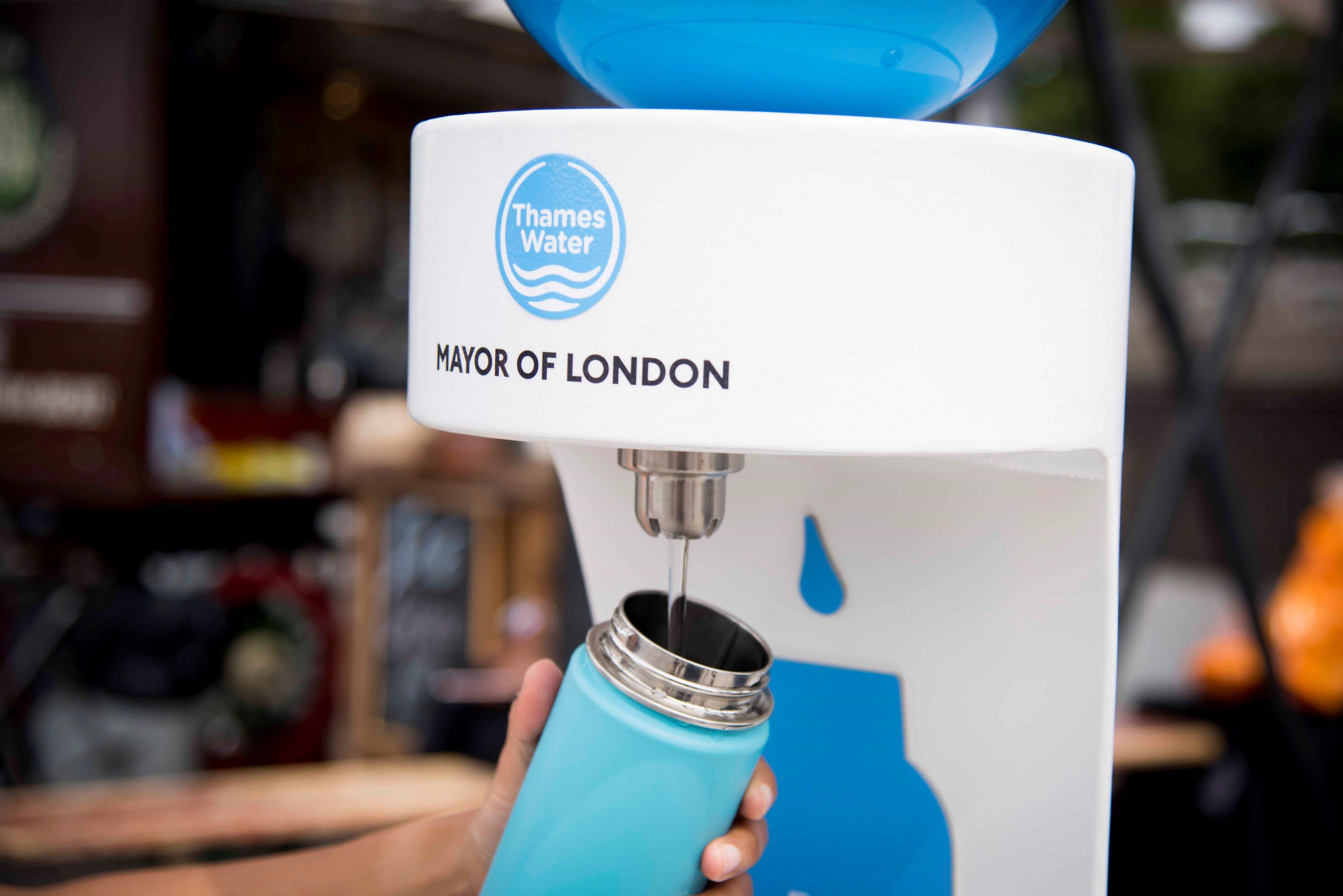 The project, this time, was to centre around drinking fountains. And the aim was to make a real impact in the capital's busiest areas. 100 sites were identified, as preparation for the work started to unfold, we got to work preparing these iconic drinking fountains.
MIW's role in the Thames Water/GLA drinking fountain project
MIW is the UK's leading supplier of indoor and outdoor bottle refill stations and drinking fountains. As such, it was natural that we'd be considered for such a significant project. But this was more than just a sourcing and installing job. For this venture, we really needed to bring our expertise to bear. We advised the project management team on both equipment and site suitability. Working with our global partner, Elkay, we adapted the selected units (Halsey Taylor 4400 fountains made from marine-grade stainless steel, with inbuilt strainers and hygiene measures), ensuring that they delivered everything that would be required of them to withstand heavy usage in public places. And we customised each and every one by hand, getting just the right shade of powder coating to finish them. Oh, and that great big water droplet on top? We did that too!
It's been a challenging job, but we've loved every second. Especially knowing the potential difference this could make to the environment – and the way we all live our lives.
Creating a change of culture
The whole idea behind the installation of the Thames Water/GLA drinking fountains is that they will help foster a change of culture. In total, around 7.7 billion plastic bottles are bought across the UK each year. In London, the average adult buys more than three plastic water bottles every week. If we're going to have any kind of impact on waste plastic, that needs to stop. But it's only going to happen if an alternative infrastructure is in place. That's what MIW's work on the #taptasticnotplastic project is all about.
Every London Mayor is remembered for something. There's Boris Johnson and his eponymous bikes. Ken Livingstone and his controversial congestion charge. For the current Mayor of London, Sadiq Khan, it has to be his influence in bringing free, fresh drinking water back to the capital's streets, and his role in the fight against waste plastic that will take his time in office into posterity. And as political achievements go, that has to be something to be proud of. The team at MIW are certainly proud of their part in it.
So, to answer the question on everyone's lips: who supplied the Thames Water/GLA drinking fountains? MIW Water Cooler Experts. And we've got plenty more exciting jobs still to come!
The first 50 Thames Water/GLA drinking fountains are now in place and open for public use. The remaining 50 will be installed in the coming months.