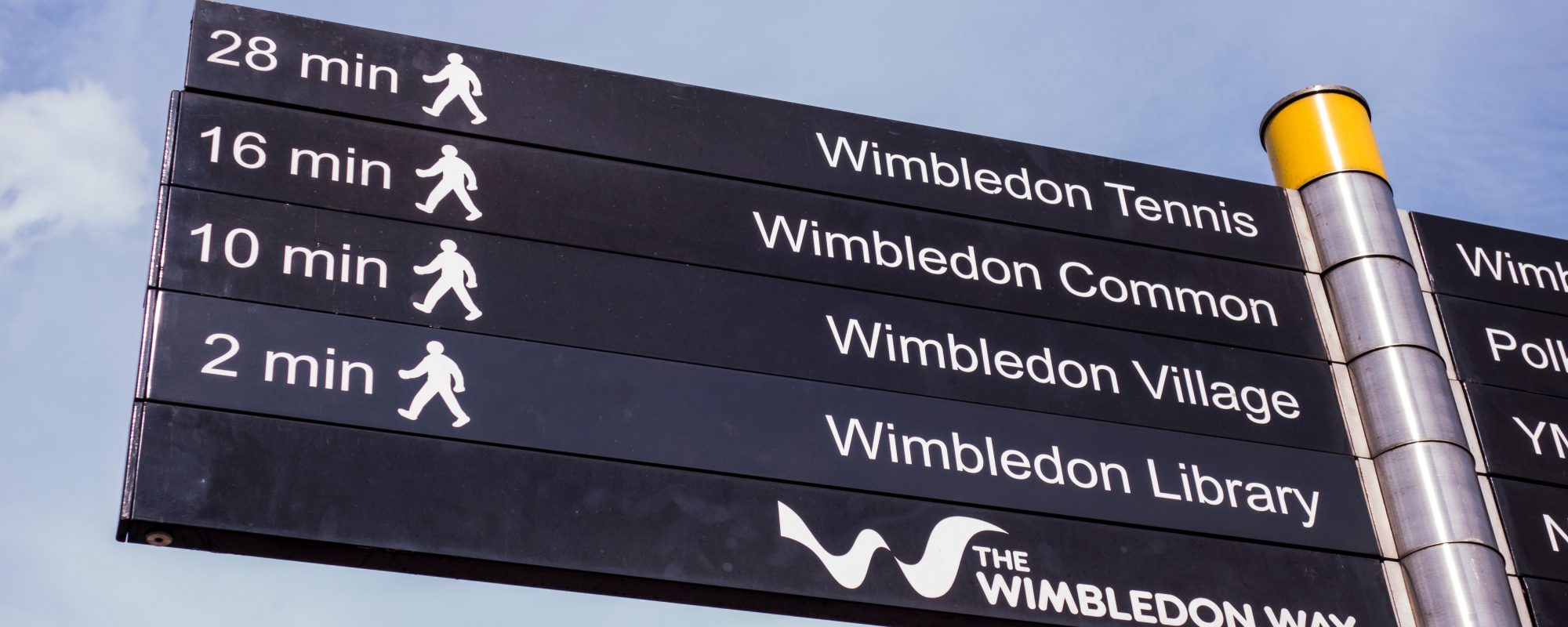 4th Jul 2019 by MIW Water Coolers
Worried about getting hydrated at Wimbledon? It's never been easier!
It's that time again when the oldest tennis tournament in the world is dominating the news and tennis fever is matched with equally hot weather. While you might be watching Wimbledon from the safety of your own home with easy access to drinking water, this is certainly a concern for those attending the event. North East based hydration specialists, MIW Water Cooler Experts, collaborated with Wimbledon AELTC (All England Croquet and Lawn Tennis Club) to install a range of drinking fountains and outdoor sports bottle fillers to make sure you can refill your bottle easily and avoid buying unsustainable plastic ones.
Established in 1877, Wimbledon team has work long and hard to ensure that the care and attention to detail given to the running and the equipment of the tournament, is extended to the environment as well. They've committed to taking a sustainable approach and protecting the environment whenever possible by signing up to the United Nations' Sports for Climate Action Framework, in recognition of the critical need for sport to play its part in helping to implement the Paris Agreement and accelerate the change needed to achieve climate neutrality.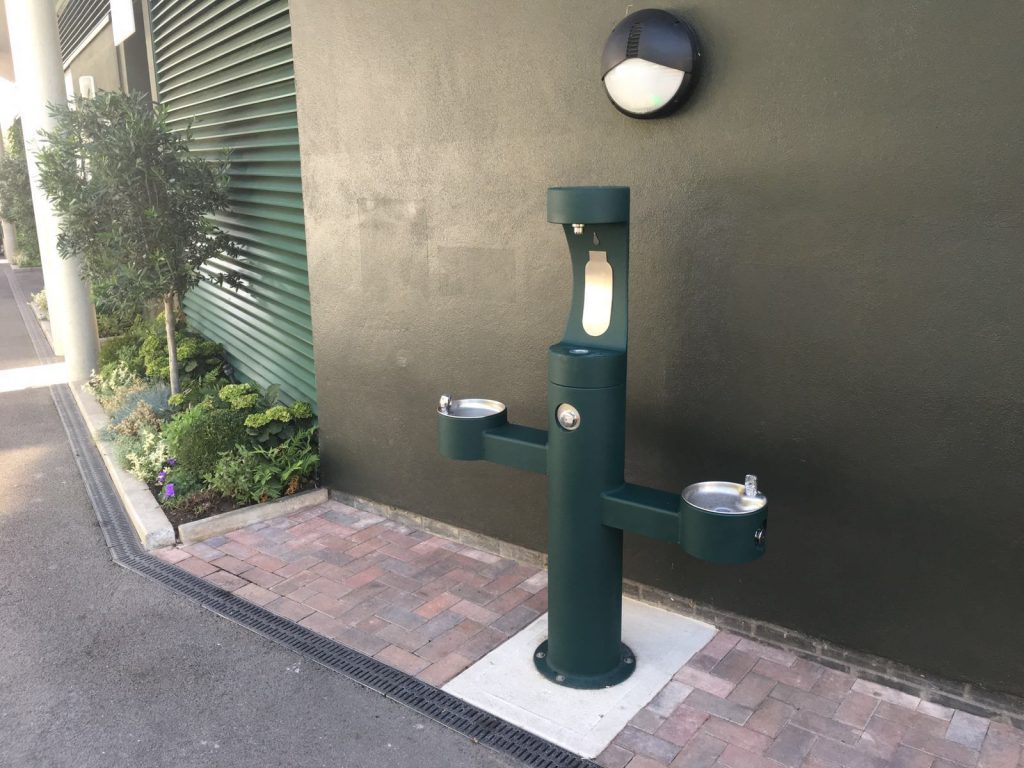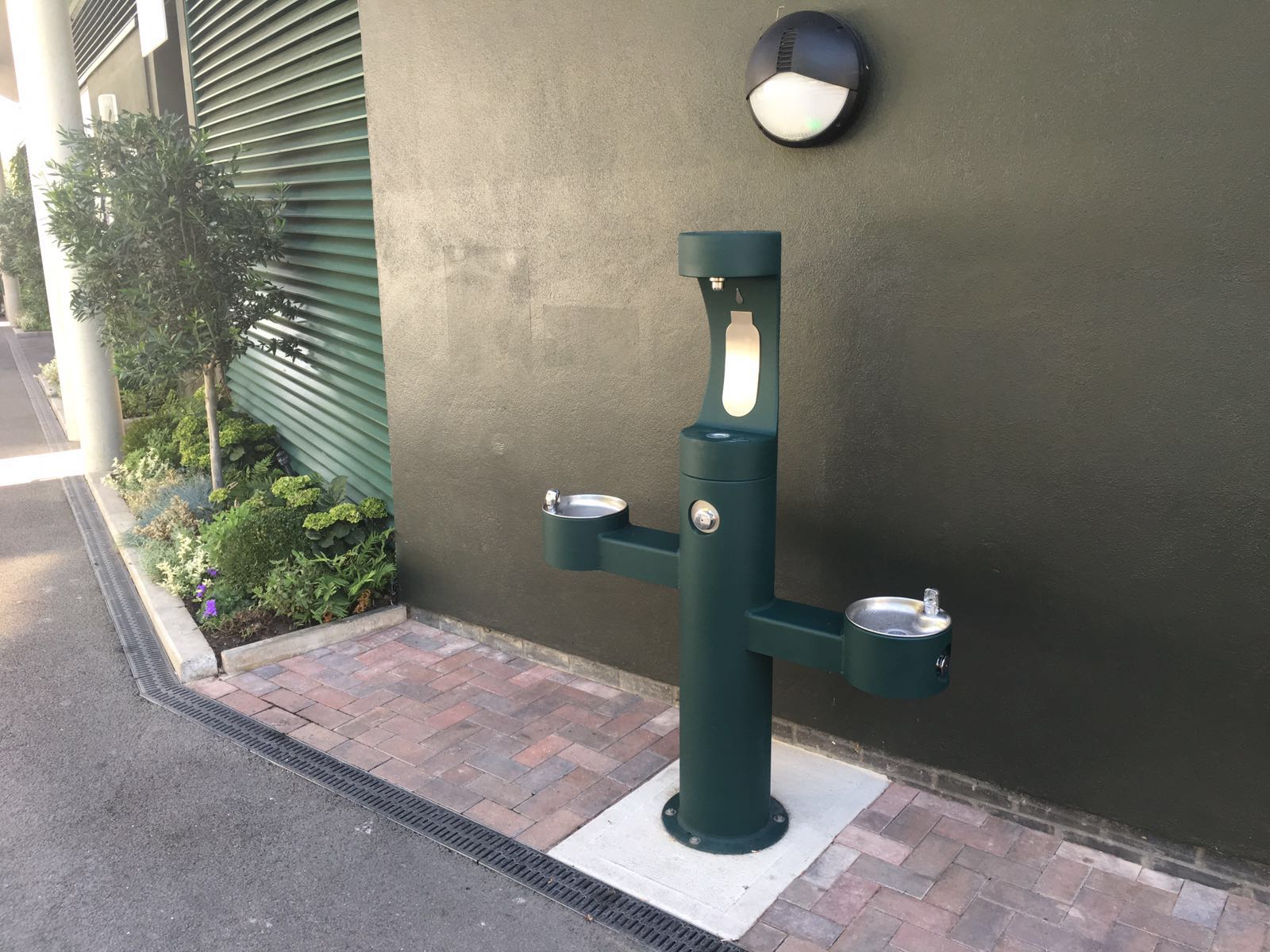 We, at MIW, are also passionate about protecting the environment, and especially reducing single use plastic, which is why we were more than happy to collaborate with Wimbledon and help them reduce the number of plastic bottles that are being used and thrown away into the landfill every year during the tournament.
We suggested the Halsey Taylor 4430-BF1U Endura II Tubular Outdoor Bottle Filling Station water fountains that by design help reduce plastic waste, but also are perfect for an event like Wimbledon because they are capable of withstanding the demands of the huge number of visitors and staff. The units Manufactured by Elkay since they merged with Halsey Taylor, the world's oldest water cooler maker, in 1991, the Endura II was designed for swift and easy access by all. These fountains cater for all visitors, not just the able-bodied. The two bubblers and the bottle filler can be accessed from either a standing or seated position, making it ideal for wheelchair users. The Endura's sleek body was especially finished in the required shade of Wimbledon green (colour RAL6005!).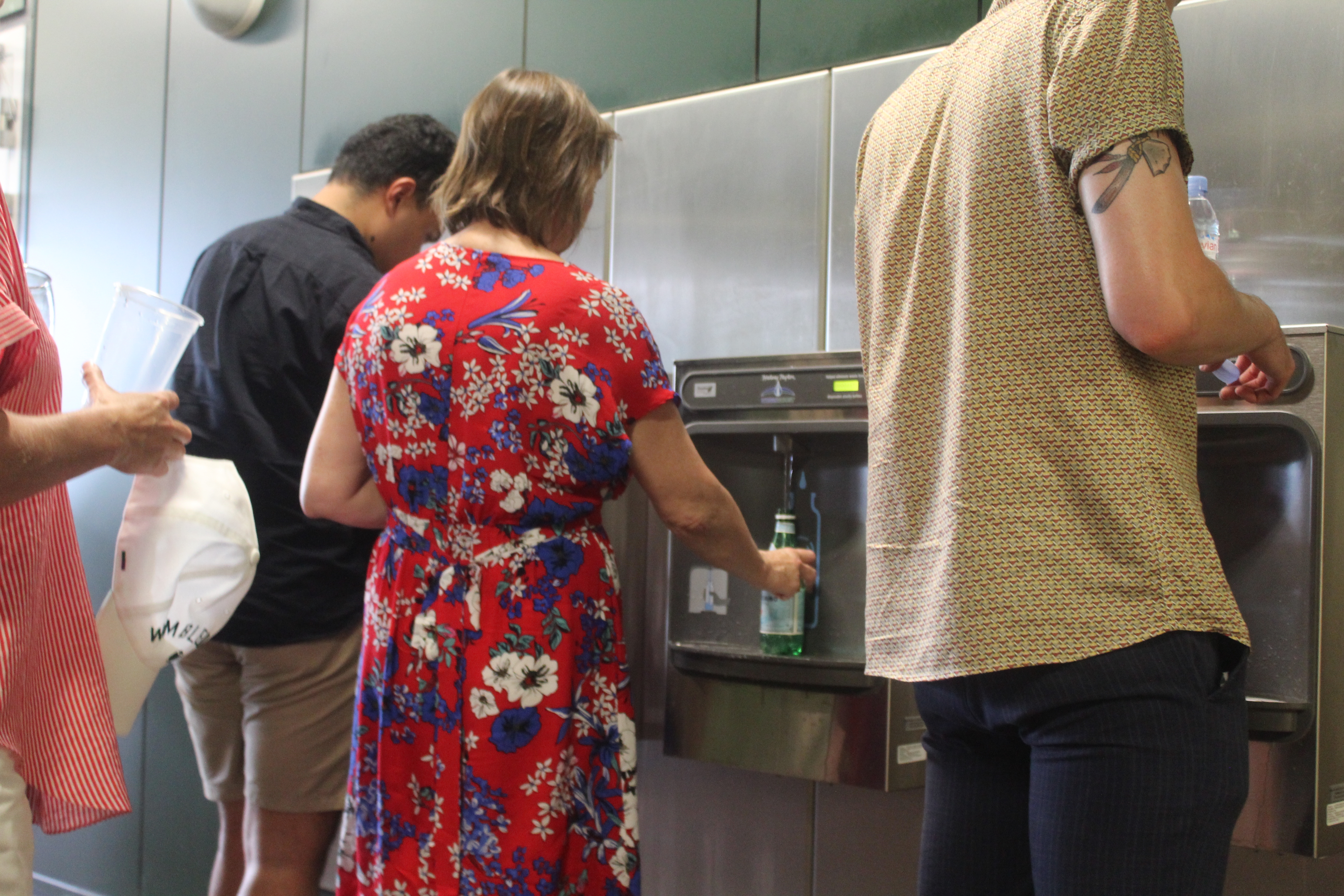 Elkay's Director of International Sales, Tom Lehmkuhl, comments: "Having Halsey Taylor drinking fountains showcased at the world's most prestigious tennis arena is not only an honor but a testament to the quality of our brand and product. The UK is a very important market for Elkay, leading the way with Europe following many market trends, and MIW have played an integral part in that."
We also installed a number of Halsey Taylor HTHBSM – Hydroboost Bottle Filling Stations which are safe, neat and hands-free operated for quick and efficient bottle-filling and active drainage to prevent any messy standing water. This makes them perfect for such a busy event as Wimbledon.
There are more than 100 free water refill points and fountains around the Grounds for you to use and the Wimbledon App will provide you with information on your closest refill point. Alternatively  you can view a map of the Grounds displaying locations of the refill points.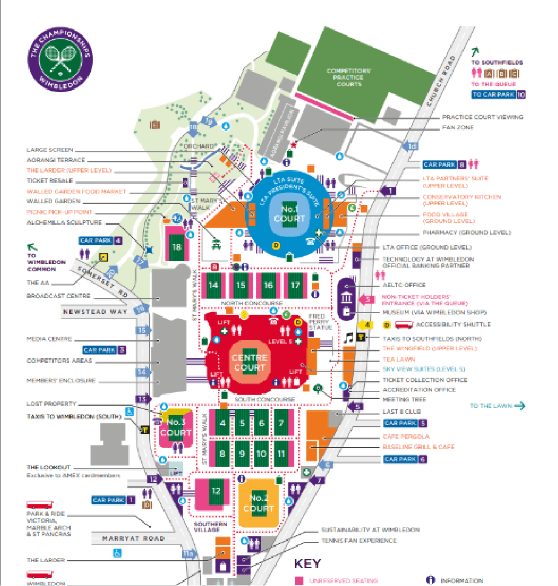 5 facts on sustainability at Wimbledon:
1. Wimbledon removed plastic bags from the player racket stringing operation.
2. Spectators are welcome to bring their own water-filled clear bottles on-site, as well as empty metal and/or opaque water bottles.
3. In 2018, Wimbledon eliminated single-use plastic straws from The Championships.
4. Used tennis balls are collected and resold for £1, with proceeds going to the Wimbledon Foundation. Remaining balls are graded and then donated to schools and a range of other organisations.
5. To help reduce the carbon emissions associated with electricity, Wimbledon has switched to 100% renewable energy, supplied by EON.