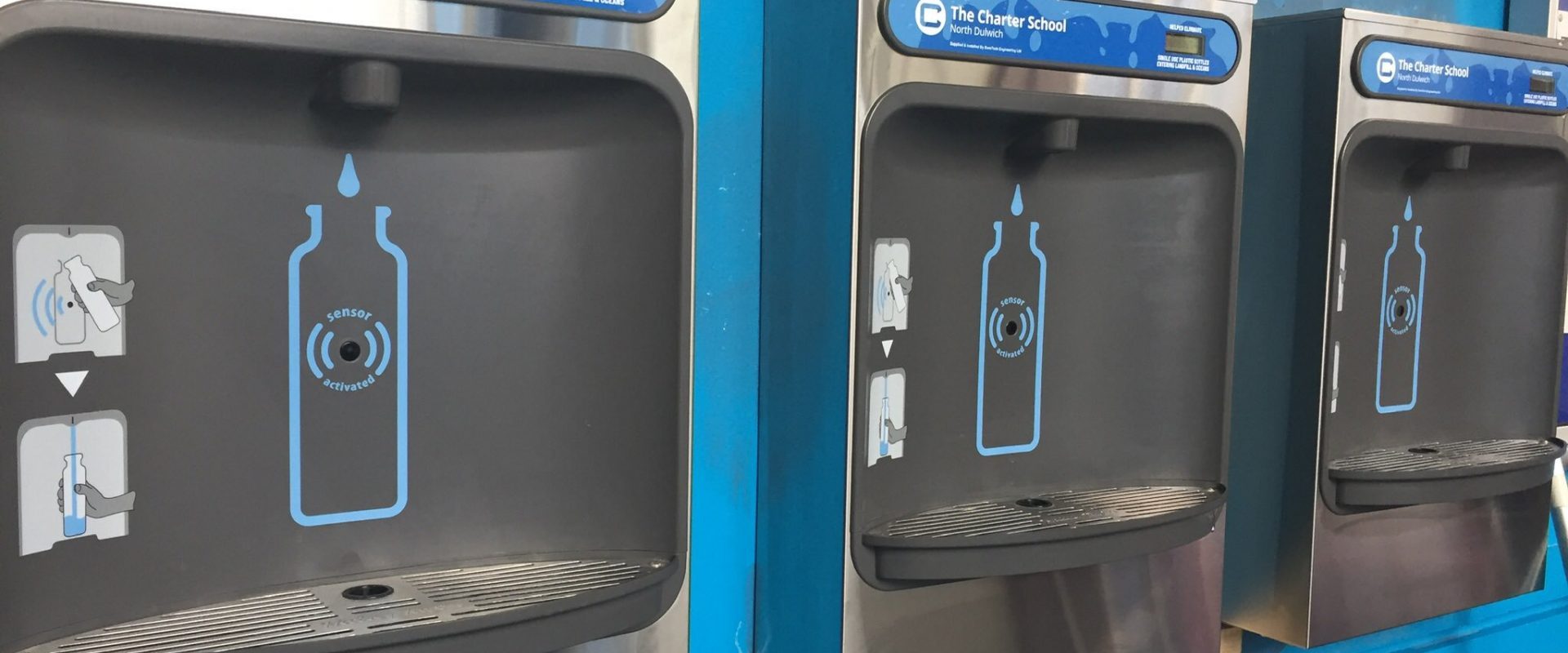 25th Sep 2020 by MIW Water Coolers
10 Reasons Why Contactless Water Coolers Are Getting More Popular than Ever
Contactless water coolers are having a heyday right now. Covid-19 has made everyone much more aware of the potential threat of contagion when it comes to shared facilities such as drinking fountains. Touch-free water dispensers, like sensor-operated bottle fillers, provide the perfect solution. They enable employers and managers of public spaces to provide much-needed drinking facilities. But because they can be operated without the need to touch any part of the dispenser, they are safe for public use without the implementation of an intensive cleaning regime.
But Covid-19 isn't the only reason why the contactless water cooler is surging in popularity. Here are some of the other reasons why contact-free is currently king.
10 Reasons Why the Contactless Water Cooler Is Getting More Popular than Ever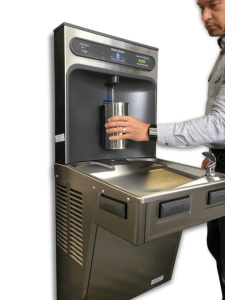 Hands-free bottle fillers are really easy to use. You simply put your bottle beneath the dispenser and the machine does the rest.
Because you don't need to touch the machine, auto-sense water dispensers are more inclusive. It's far easier for someone in a wheelchair, or with walking aids, or a visual impairment to access drinking water if they don't need to do multiple things. There are no buttons to navigate and there's no need to manoeuvre really close to the machine. As long as you're within arms reach to place the bottle beneath the faucet, you can refill quickly and easily.
Touch-free water coolers eliminate waste. With timed automatic cut off, there is little risk of bottles being overfilled. This means less water going to waste. Which is as good for your utility bills as it is for the planet.
Contactless water dispensers are easier to clean. With fewer moving parts, all areas can be simply and efficiently wiped down with antibacterial cleaner without the need for any intensive or specialist equipment.
Autosense bottle fillers look cleaner. The problem with touch operated equipment is that it doesn't matter how often they are cleaned, they do pick up fingerprints. This can mean that they look tarnished and are less appealing for users.
People feel more confident using contactless devices right now and the likelihood is that this will continue for quite some time to come. It may even become ingrained behaviour. If you're investing in equipment, you want it to be used.
Automatic water coolers are less prone to vandalism. There are no external moving parts to break off. Because of the automated shut-off, deliberate flooding is really difficult to orchestrate. With units like the Eco-UV Genie Touch Free, security screws are used to close the cabinets, so it takes greater planning than the average vandal's attention span can muster to do any damage.
There's a common belief that the more technology that goes into a piece of equipment, the more maintenance it will require. This isn't the case with contact-free bottle fillers. Other than cleaning, which you will need to do with any form of drinking equipment, the only maintenance you need to factor in is filter changing and servicing. And if you're working with MIW on a rental agreement, we'll take care of all of that for you.
Contactless bottle fillers encourage people to reuse their bottles rather than buying an endless stream of single-use plastic bottled drinks.  This is of major benefit to the environment, locally and globally.
Contactless Bottle refill stations do not have any push buttons or swan neck taps which helps eliminates the risk of germs spreading.