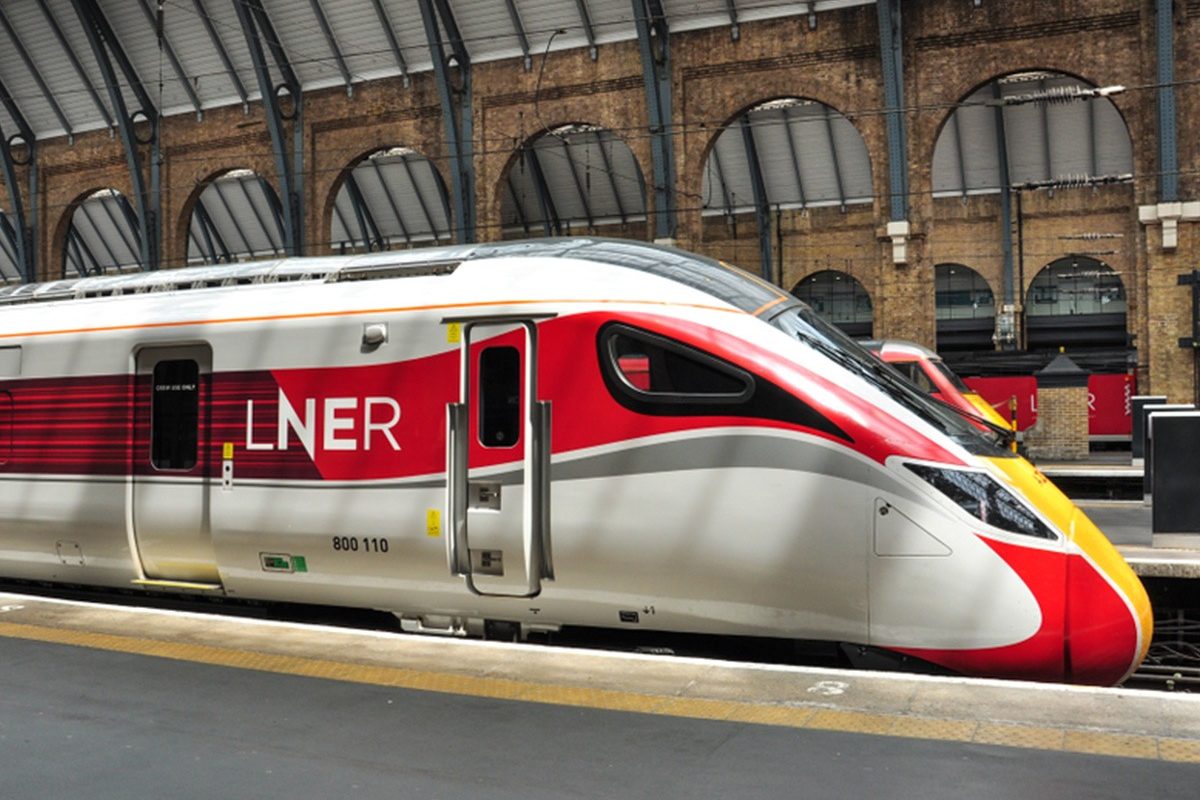 23rd Apr 2021 by MIW Water Coolers
LNER Now Calling At Inverness, Edinburgh, Newcastle, London King's Cross and Hydration Station…
Last spring, as Covid-19 took hold across the country, London North Eastern Railway (LNER) decided that 2020 was a time to look forward. Rather than battening down and preparing for the worst – as so many of us did – the rail operator began implementing its sustainability programme. Looking for ways to better protect the planet while better serving its customers in the future. And as part of that, the project management team contacted MIW Water Cooler Experts for support in the selection and installation of new hydration stations.
The Creation of a Hydration [Rail] Station Network
What makes the perfect water dispenser for a railway station?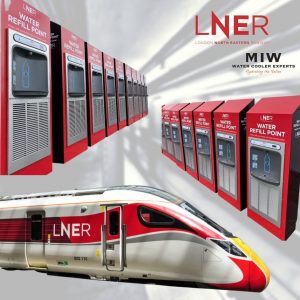 During the course of the last five years, MIW has worked with numerous transport operators, installing water bottle fillers in bus stations, airports, and, of course, train stations. Right across the country and even overseas. In fact, we've worked with so many, that we were even inspired to create our own brand of bottle filler, especially for the transport market – it has an integrated security shelf to prevent the leaving of suspect packages. And it was this model that the LNER team selected for the 10 hydration station installations in summer 2020.
Designed by and manufactured by Elkay – the world's leading water dispenser producer – the Branded Eco-Dispenser MAX UV Superchill was selected by LNER because it ticked every one of the company's functionality and sustainability boxes.
WRAS approved, the water bottle filler complies with all UK government and water authority guidelines. Being GreenSpec™ listed and BREEAM approved, it boasts the highest sustainability credentials. And yet it is also easy to use – like other contactless water dispensers, the hands-free operation provides effortless functionality as well as making the unit safe to use during the Covid-19 pandemic. It is also wheelchair accessible (ADA approved), vandal resistant and durable. While the UV filtering ensures that the water dispensed is always as safe as it possibly can be, with 99.99% of all waterborne bacteria eradicated before the water reaches the user's bottle. And this includes the real nasties, like legionella, cryptosporidium, and e. coli.
The start of a new refill journey
LNER turned to MIW for assistance with this project partly because the team had seen our work with other transport networks, including Network Rail and Transport for London (TfL). And partly because we are an official partner of Refill.org.uk. As such, we know exactly what is needed for a project like LNER's. As a pleasing aside, 10% of all of our sales go back to Refill, which brings another lovely benefit to working with us. The knowledge that every project has further repercussions in the fight against waste plastic.
And it was a combination of wishing to reduce the number of waste plastic bottles produced in its facilities, and a wish to add a new level of customer service that prompted LNER to initiate their refill project.
By the end of March 2021, the first stage of LNER's water bottle filler installation was complete. Having sourced and customised each hydration station with the brand's bespoke colour scheme, logo and messaging, the MIW team managed the installation process. And according to an agreed schedule, LNER's first 10 bottle fillers were put in place, ready for public use in Berwick, Newcastle, Durham, Darlington, York, Doncaster, Retford, Newark, Grantham and Peterborough rail stations. Where they were immediately welcomed by the public. And if initial use is anything to go by, refills will number in the 100,000s by the end of 2021.
If you'd like more information about finding the perfect water bottle filling station or water cooler for your business, please get in touch.