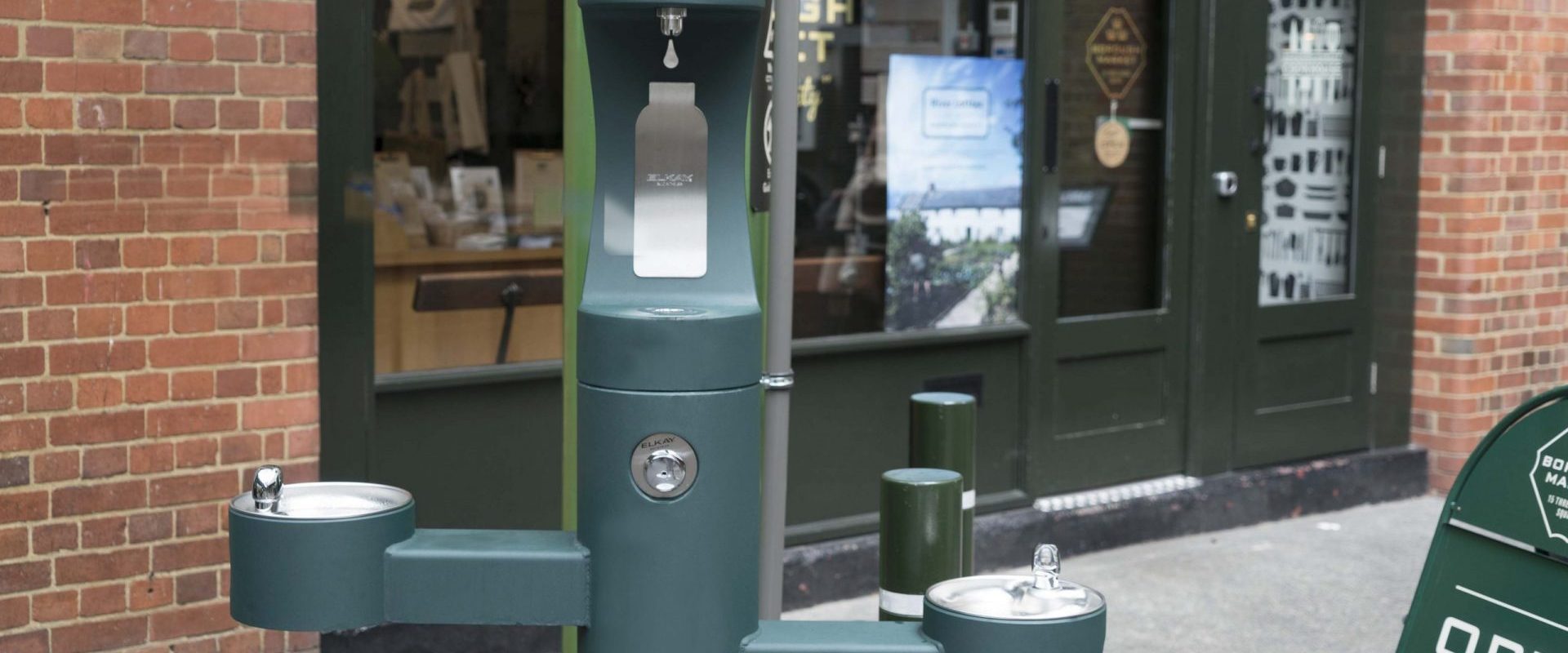 19th Sep 2019 by MIW Water Coolers
London's Borough Market Splashes Out on Fourth Bottle Filler
Back in August 2017, London's Borough Market asked MIW to install a public bottle filler. The installation was part of the market's new sustainability project and was intended as a sort of toe-dipping. If people used it and it had an impact on the number of waste plastic bottles binned or abandoned in the market vicinity, the market's managers might consider installing more. Well, two years on and MIW has just installed a fourth drinking fountain… If that's not a measure of success, we don't know what is!
London Borough Market's bottle fillers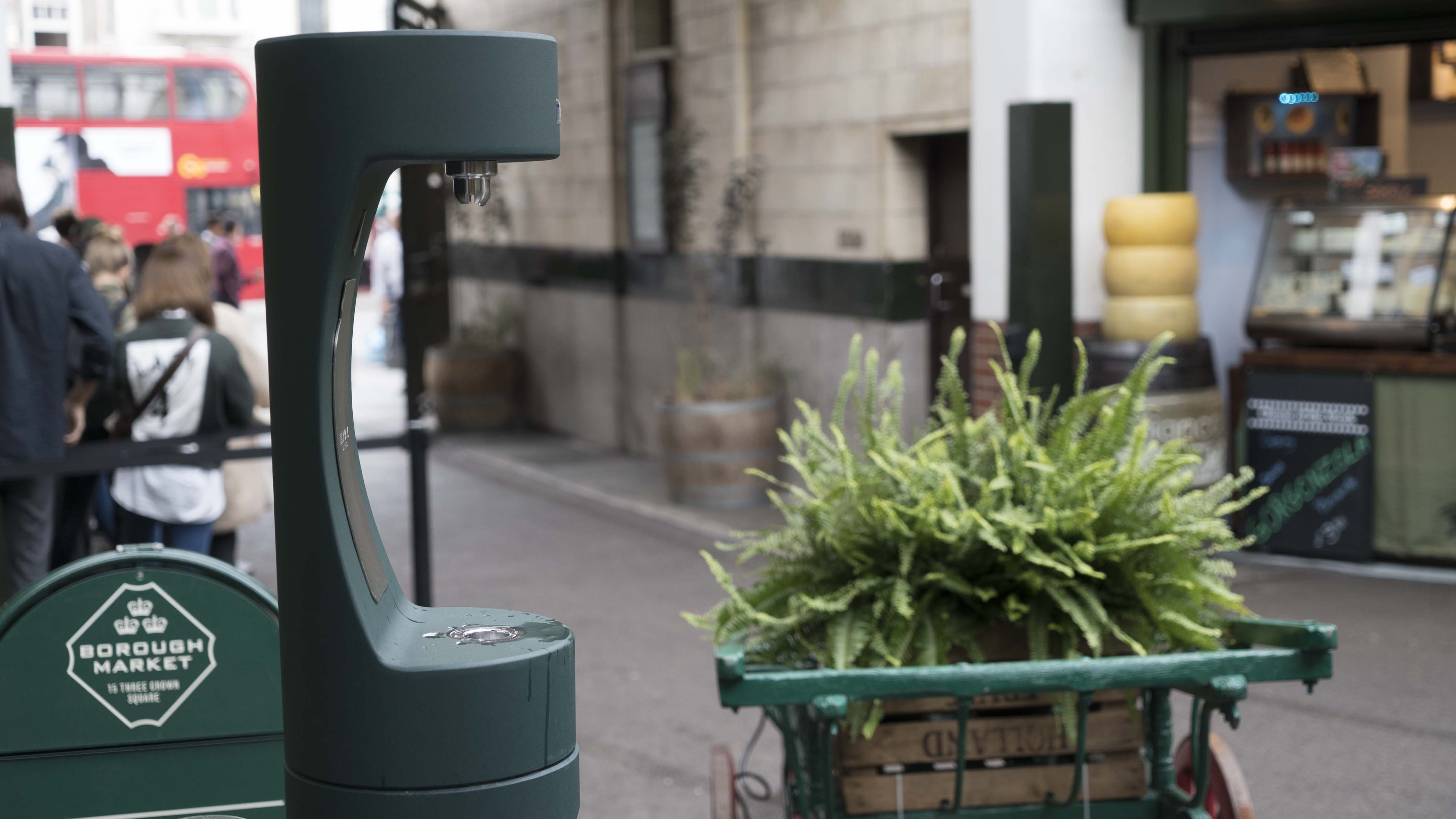 Because of the fountain's public and open-air locations, the equipment selected for the Borough Market needed to meet a fixed set of criteria. That they be WRAS-approved – thoroughly tested to ensure the highest possible health and safety standards, in line with UK Government and water authority guidelines – was a given. They also needed to be completely weatherproof, able to withstand the lowest temperatures experienced in England – rarely, but occasionally, as low as -25°C – without interrupting water supply through frozen pipes, or succumbing to rust or other damage. And, as with all equipment exposed to public use, they needed to be vandal resistant. It was also important to Market managers that the bottle fillers be accessible to as wide a number of users as possible, including the less able. That's why the project team turned to MIW for help.
For all of these reasons, as well as their extreme ease of use, we recommended Halsey-Taylor Endura II Tubular Bottle Fillers with integrated drinking fountains for Borough Market. American's with Disabilities Act-approved, the units are wheelchair accessible and allow for hands-free operation. They're made from marine-grade stainless steel with a powder-coated finish to ensure durability. And all operational components are locked away behind security-screwed panels, so the potential for accidental – or deliberate – damage is minimal. The units also have a very small footprint, ideal for a busy environment, such as Borough Market, where they can serve a high volume of users without getting in the way. And with around 16 million visitors per year, the market is a pretty busy environment!
The UK's biggest entirely plastic-free food shopping destination
It's been a busy few years for Borough Market. Not only have the team there managed to phase out single-use plastic bottle sales with the installation of the bottle fillers. But they've been working hard to become the UK's largest plastic-free food shopping destination. Paper bags and cardboard boxes are now given to shoppers. Plastic cutlery has been replaced at eateries. And other measures are in place to ensure that the market no longer contributes to the millions of tonnes of plastic waste produced by the UK every year. What an incredible achievement.
Installing the 2017 bottle filler was the first step in Borough Market's move towards a plastic-free future. At MIW, we're really proud to have played a part in such a monumental and important undertaking. The hope now is that other shopping destinations see what can be done – and take steps to do the same.