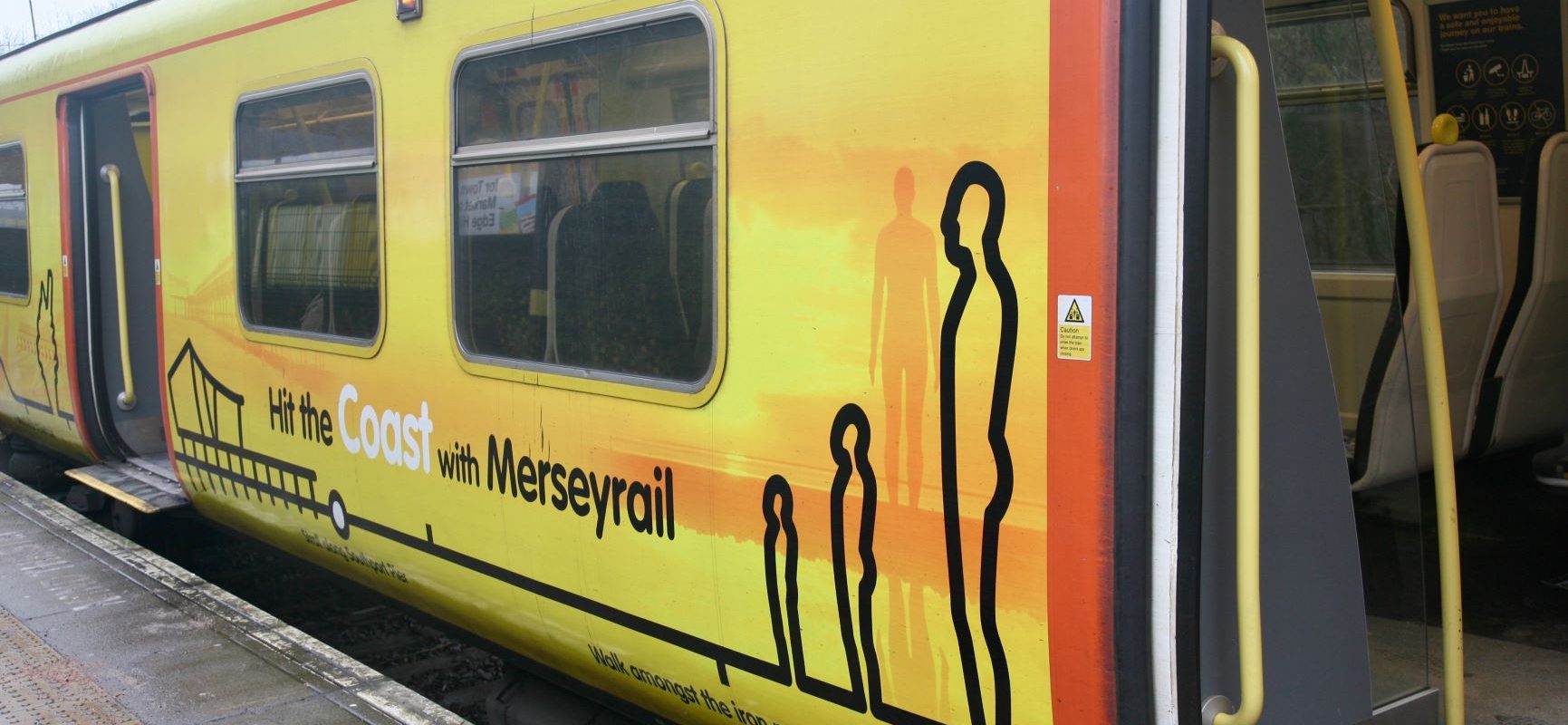 13th Jan 2020 by MIW Water Coolers
Mersey Rail on Track for Bottle Filling Network
Not that many weeks ago, I wrote a post about Merseyrail joining the plastic-free movement with the installation of a bottle filler at its busiest station – Liverpool South Parkway. Like many of the projects we've worked on recently, it was intended as a pilot study. If it proved popular with the public, then the company would look to add further units across its network. Well, I can only conclude that public approved! After what has to have been the shortest test period we've experienced at MIW, Merseyrail has taken the decision to add drinking fountains to two further stations!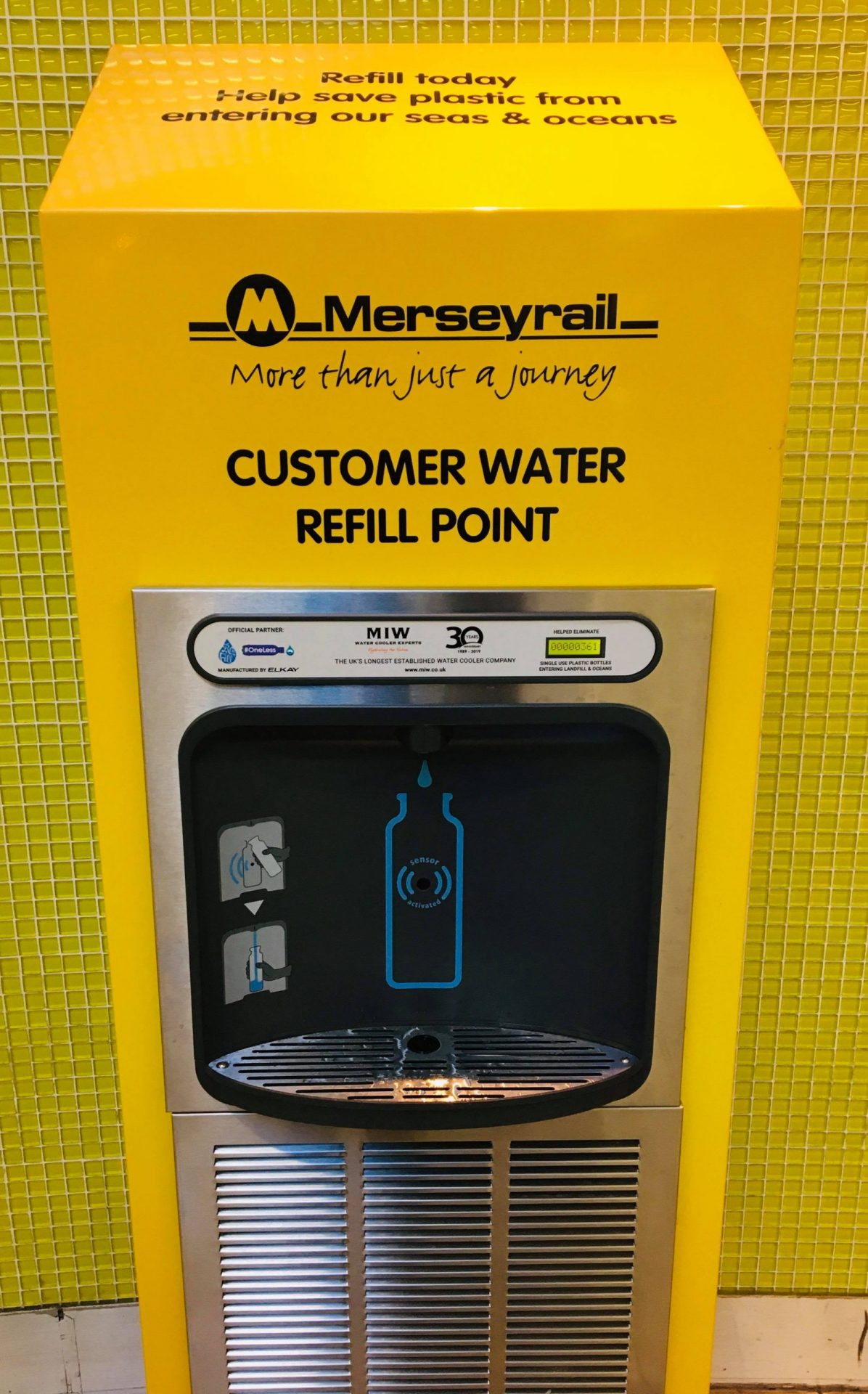 Merseyrail's New Bottle Fillers
The two new stations to come onboard with the refill movement are Liverpool Central and Moorfields. Both underground stations, Liverpool Central is the busiest underground station outside London, serving 40,000 people daily. While Moorfields is estimated to handle in excess of 7 million passengers a year.
The combination of the enormous passenger numbers and the underground environment meant that Merseyrail had some very specific requirements for any prospective water dispensers… Not least, fire retardance.
Now, it must be stressed here, bottle fillers and drinking fountains aren't known for spontaneous combustion. HOWEVER, anything with any electrical element – from your home's wiring to your mobile phone – has the ability to ignite. And anything with plastic, wooden, or pretty much any material housing other than stainless steel will help to conduct fire rather than retard it. And as anyone who is old enough to remember 1987 and the dreadful events of the Kings Cross fire will know, in an underground environment, you can not be too careful when it comes to fire safety.
So, what could we do for Liverpool Central and Moorfields stations?
The Eco-Dispenser Max UV – Superchill
Designed and manufactured by MIW & Elkay, the Eco-Dispenser Max UV – Superchill was produced specifically for this sort of high use, high risk environment. It's been created to process a high volume of water – up to 80 litres of chilled water per hour – and uses the very latest UV technology to keep the water clean, hygienic and bacteria-free. And yet it is one of the most energy efficient units on the market, with a GreenSpec™ listed chilling facility. It's also been designed to limit waste water. It's easy to use and incredibly easy to maintain, the modular composition meaning that any faults can be quickly and cost-effectively dealt with. It has a built-in security shelf to prevent it becoming the target of any suspect package-bearing troublemakers. But, most pertinently in this case, it is largely crafted from marine grade stainless steel. This not only makes it vandal resistant, but makes it as fire resistant as any electrical equipment possibly can be. And as an added bonus, it's also customisable, so businesses can ask MIW to make the bottle filler look completely at home with bespoke branding… Which is what Merseyrail has done. The result is simply outstanding.
The Merseyrail network has 68 stations across 75 miles of track. 34 million passengers use the network's trains annually. Perhaps three bottle fillers doesn't sound like a lot to service such a huge number of people. But the important thing is, it's a start. The will is there. The potential is there. And if the public continue to show that the demand in there too, then my prediction is that the Merseyrail bottle filling network will grow and grow and grow.
If you would like to discuss how MIW can help your organisation reduce waste plastic bottles, drop us a line – we're always ready to help.