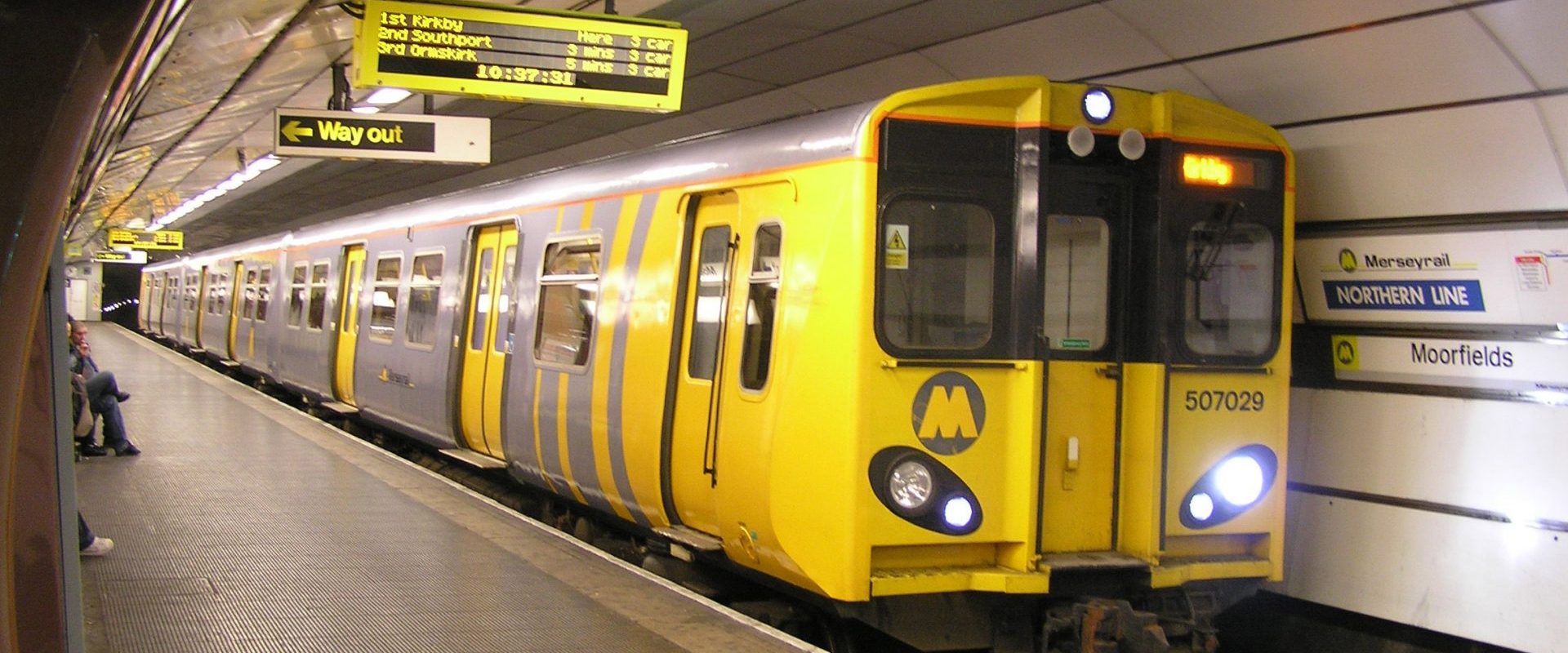 10th Oct 2019 by MIW Water Coolers
Merseyrail Choo-Choo-Choosing the Plastic-Free Track at Liverpool South Parkway Station
With its striking architecture and busy sense of purpose, Liverpool South Parkway Station gives the distinct impression of being forward-looking. And this is underlined with a plethora of environmentally friendly systems designed into its blueprint. From solar powered energy to rainwater harvesting for toilet flushing, the station is brimming with green credentials. The roof is even made from recycled aluminium instead of virgin materials, to reduce environmental impact. So, it's perhaps not that surprising that Liverpool South Parkway is now joining the refill revolution with a brand-new bottle filler – customised and installed by MIW Water Cooler Experts.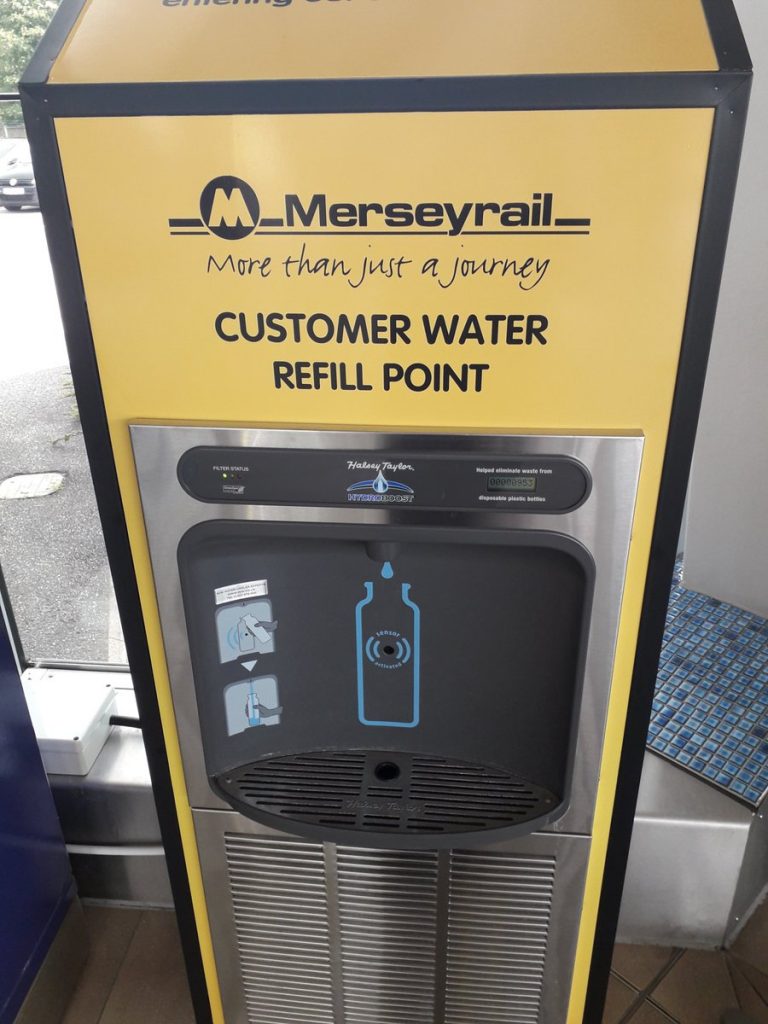 Liverpool South Parkway Station's Bottle Filler
Around 2 million passengers pass through the doors of Liverpool South Parkway every year, making it one of Merseyrail's busiest stations. So, a bottle filler capable of catering for a high volume of users was required. It needed to be vandal resistant, wheelchair accessible and meet all health and safety guidelines as laid out by both the Government and the local water authority. Added to that, it also needed to consume as little energy as possible, to fit in with the station's green ethos. Put together, that's quite a big ask for a little bottle filler. But, experts that we are, the MIW team were able to oblige!
The Eco-Dispenser HTHB-1500-80
Our very own Eco-Dispenser HTHB-1500-80 fit Merseyrail's bill. GreenSpec™ technology works to reduce the unit's energy consumption by up to 60% compared to similar bottle fillers. While automatic, hands-free functionality not only makes the Eco-Dispenser easier to use for visually impaired or less-abled users (it's American's with Disabilities Act approved), but helps to prevent water wastage, which fits perfectly with the station's sustainability policy. A durable body with no external moving parts makes the bottle filler extremely difficult to damage. And, of course, the unit has been WRAS-approved, to ensure complete compliance with all health and safety standards.  Finally, an inbuilt bottle counter will allow the Merseyrail management team to see exactly how much of an impact the bottle filler is making on the station's plastic footprint – and the planet.
As well as the functionality, Merseyrail had one additional requirement from MIW: the customisation of the bottle filler. So, before installation we created a fascia in the company's distinctive yellow, and finished it with the brand logo and messaging. Situated in Liverpool South Parkway's main concourse, it really looks the part… Which is important, because we want people to use it!
Speeding towards a plastic-free national rail network?
Since the BBC's Blue Planet II aired in January 2018, there has been an increasing demand for change in the way that we use plastic. The public are keen to move away from single-use plastics – including drinks bottles – but they can't do it alone. Government, businesses and organisations need to provide an infrastructure that can support the move. Pleasingly, it's that which has led an increasing number of train companies – Network Rail, Greater Anglia – and other transport hubs to install drinking fountains and bottle fillers. With 65% of UK adults saying that they wouldn't buy plastic bottled water if tap water were easily available, the impact of a [rail] network of bottle fillers and drinking fountains could be phenomenal. We just need a few more operators to get on board. That's why we're so pleased to have Merseyrail join that number.
Liverpool South Parkway Station's bottle filler is the first water point on the Merseyrail network. But we very much hope that it will be the first of many.