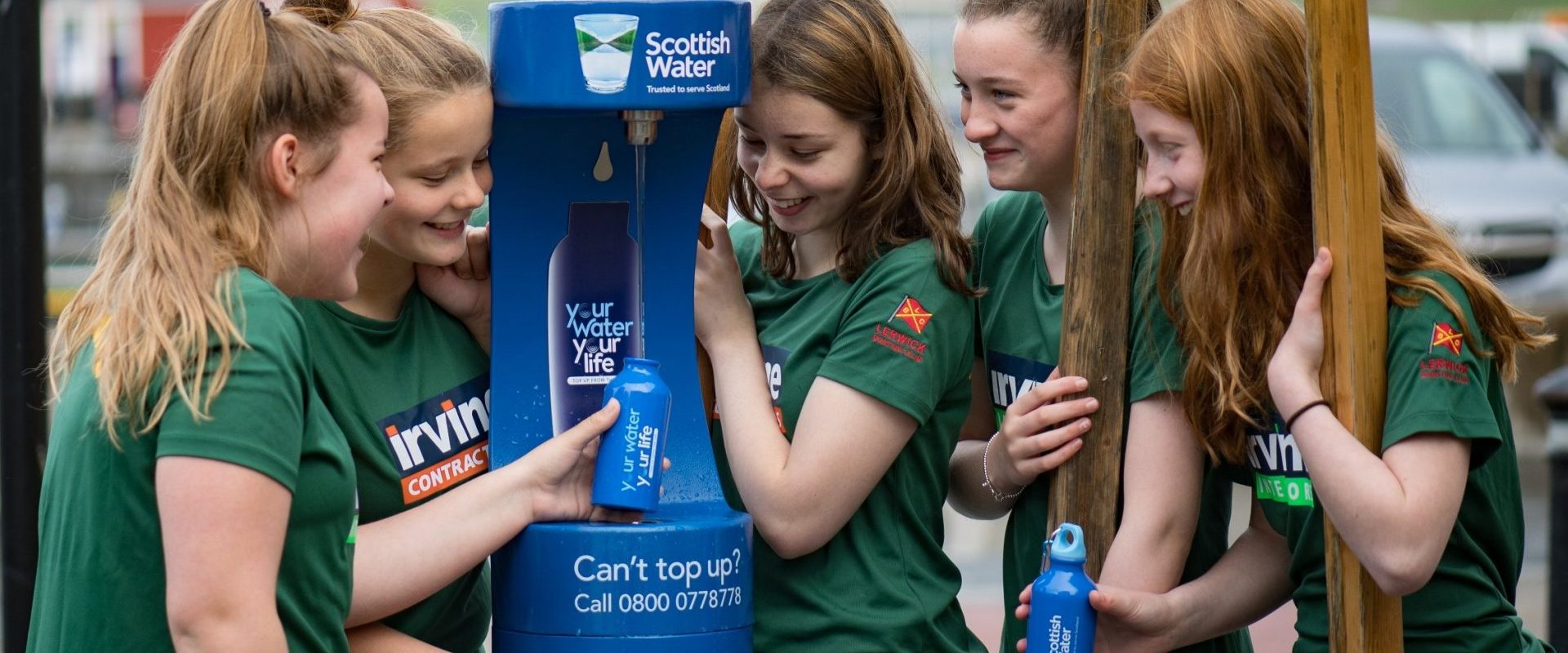 6th Nov 2020 by MIW Water Coolers
Scottish Water Feeds Thirst for Sustainability with 60 More Top Up Taps
Around this time in 2018, MIW and our global Partner Elkay announced a new collaboration with Scottish Water. The organisation had set out a plan to install 36  bottle fillers across Scotland as a part of the Your Water, Your Life campaign. But as the scheme developed, it was embraced by the public with far more enthusiasm than anyone had predicted. By the end of 2019, MIW had installed almost 50 Top Up Taps, from Dumfries to Inverness. Despite  COVID-19 Scottish Water is at it again. Powering a plastic-free Scotland, the organisation has commissioned MIW to install a further 60 Top Up Taps in 2021.
Your Water Your Life
The idea behind the Your Water Your Life campaign is to promote a healthier lifestyle while encouraging sustainability. Because although it's been out of the headlines for a while, the global waste plastic problem continues to be as pressing as ever. By providing public water bottle refill stations, Scottish Water is helping to reduce one of the most commonly found contaminates in our waterways: single-use plastic bottles. And it's had considerable success already.
The first 26 bottle fillers dispensed more than 82,000 litres of water in the two years after the first unit was installed.
That equates to 250,000 330ml-sized plastic bottles.
And if laid end-to-end, those saved bottles would stretch almost from Edinburgh to Stirling Castle.
Scottish Water's hydration stations
At the start of this project, Scottish Water came to MIW with a very specific set of requirements. For the project to be a success, the outdoor drinking fountains needed to be easily accessible for all comers – people of all physical abilities, all languages, and all ages. They definitely needed to be able to withstand all of the weather conditions experienced in Scotland, from high winds to freezing temperatures. The fountains needed to be customisable so that they stood out and the public could recognise them.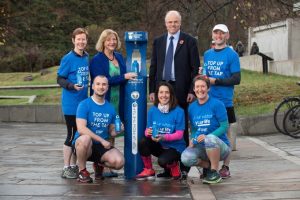 We recommended the Halsey Taylor Endura II series  water bottle refill station for all of those reasons. We've customised all of the individual units as we've gone along. Not only with Scottish Water's distinctive royal blue paintwork and logo. But with additional freeze packs in exposed locations, and anything else we've thought necessary to ensure that the bottle filling stations remain active and accessible all year round.
2020 has been a frankly impossible year. Businesses across the world have taken a beating. The fact that organisations like Scottish Water continue to see the bigger picture, to understand the importance of sustainability, and to do the right thing brings such a sense of reassurance. That makes everyone at MIW Water Cooler Experts very proud to be working with them.
Would you like to join Scottish Water in the sustainability movement? Contact MIW to find out more about the best types of water cooler for your organisation.