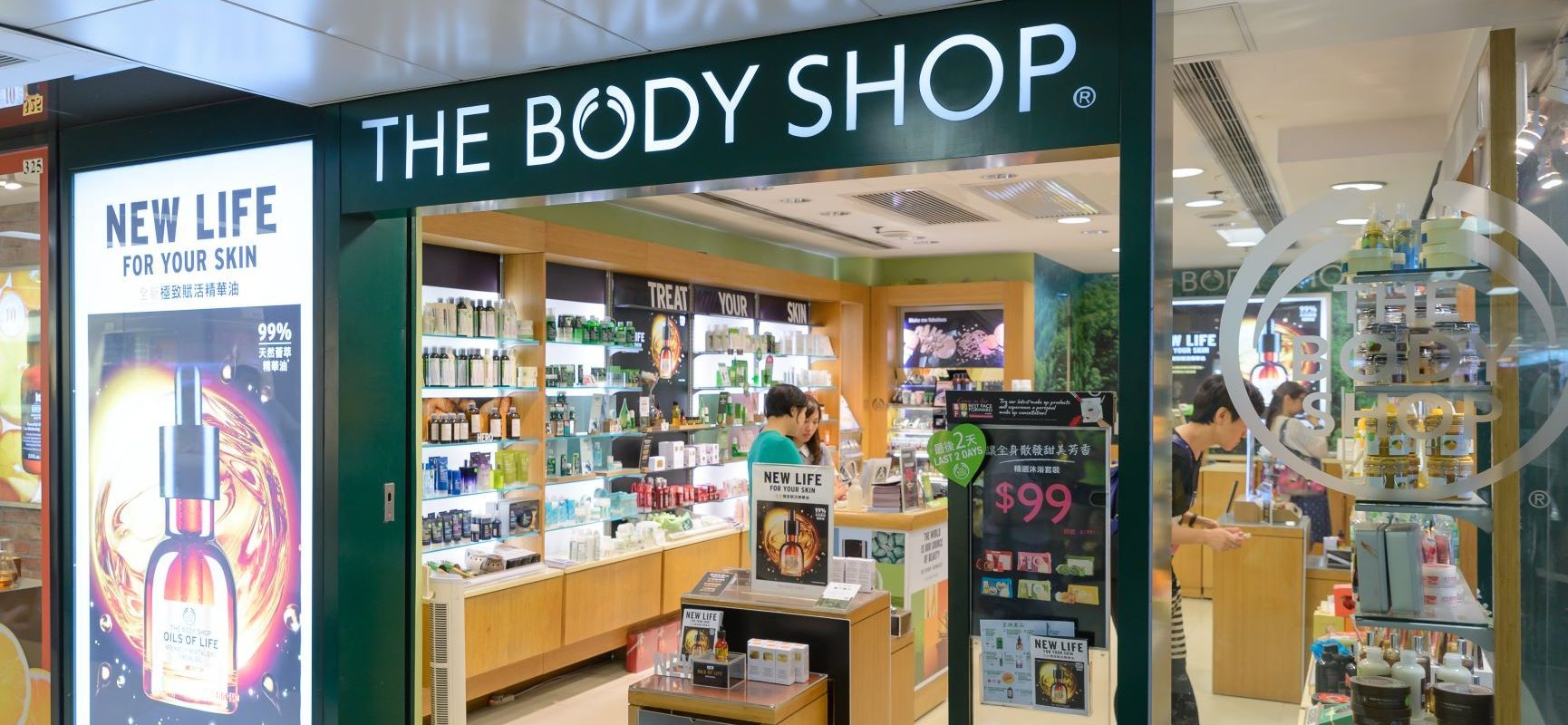 5th Dec 2019 by MIW Water Coolers
The Body Shop Returns to Its Roots with Exciting New Eco Concept Store
Back in the 1980s, The Body Shop was a trailblazer. It was one of the first high street stores to take on the issue of recycling. And its founder, Anita Roddick, was passionate about animal welfare, taking steps to pioneer cruelty-free beauty products. In the years since it was founded in 1976, the company has had its ups and downs. But it remains a high street staple. And it remains true to its original ethos. This September, however, The Body Shop went one step further and re-joined the vanguard of change, with an exciting new eco concept store on Bond Street. Naturally, refilling rather than replacing plays a massive part in that.
The Body Shop on Bond Street 
By this point, everyone knows what The Body Shop does. There is nary a person in the whole of the UK who hasn't either purchased or been gifted the brand's products at some point in the last four decades. From body puff to hand cream, if you're looking for body care with a natural flavour, you'll find it there. And in that, the Bond Street store is no different. Where it does vary, however, is in the added extras.
Imagine a store where the shelving is created from reclaimed wood. Where the façade is made from recycled materials. Where you don't just buy a new bottle of shower gel, but can endlessly refill a metal bottle you purchased for the purpose. And, yes, where you can top up your water bottle any time you like – for free. That's the new Body Shop store. And that's where MIW comes in.
The Body Shop's Bond Street bottle filler
Situated just opposite the entrance to Bond Street tube station, this Body Shop is busy. It's popular with commuters and tourists alike, so it gains an enormous amount of trade. That's why it was selected as a concept store. As well as being ecologically sound, all equipment installed in the building has to be able to handle a high degree of usage. For MIW, that meant finding a bottle filler that was as durable as it was easy to use. We recommended the Halsey Taylor 4400BF – Endura II Tubular Outdoor Bottle Filling Station.
The Endura II is one of our favour water dispensers for high footfall areas. It's incredibly sturdy, but takes up very little space. With push button control, it couldn't be much easier to use. It's vandal resistant. And it's WRAS-approved, so it meets every health and safety criteria out there. And, importantly for this project, it is GreenSpec™ listed because so little energy goes into its operation and so little water is wasted in the process. Finally, it's also quite an attractive piece of equipment to begin with, but it's also easily customisable. This means that brand's bespoke livery and messaging can be added to help it fit in with any décor. For a project like The Body Shop concept store, it's about perfect.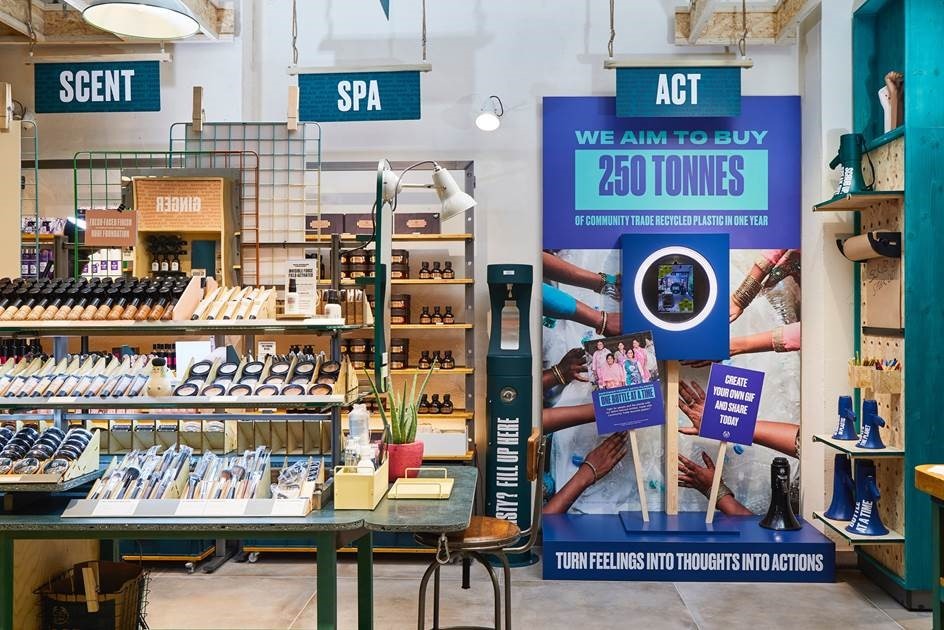 A change of culture
The whole idea behind the new Body Shop is to show shoppers an alternative way of doing things. Sure, we've phased out single-use carrier bags, but there's so much more than we can all do on a daily basis. And ditching the single-use plastic bottle has be the next easy step. MIW has been actively encouraging retail brands to cut down on plastic bottle sales and install bottle refill stations for their customers instead. The good news is that The Body Shop is not the only retailer listening.
During the last few years we've worked with a number of big names on similar projects, from Adidas to Boots and their sustainable Covent Garden store. Refilling is a trend that is growing, and more and more brands are taking steps to help customers reduce their plastic footprint. But it's going to take more than concept stores make change happen. It's going to take everyone.
So, the next time that you're near Bond Street, stop by the new Body Shop store. Take a few minutes to see what can be done, visit the shop's 'activism corner' to make a pledge for your own green undertaking… And refill your water bottle with clean, fresh, filtered British water while you're at it.