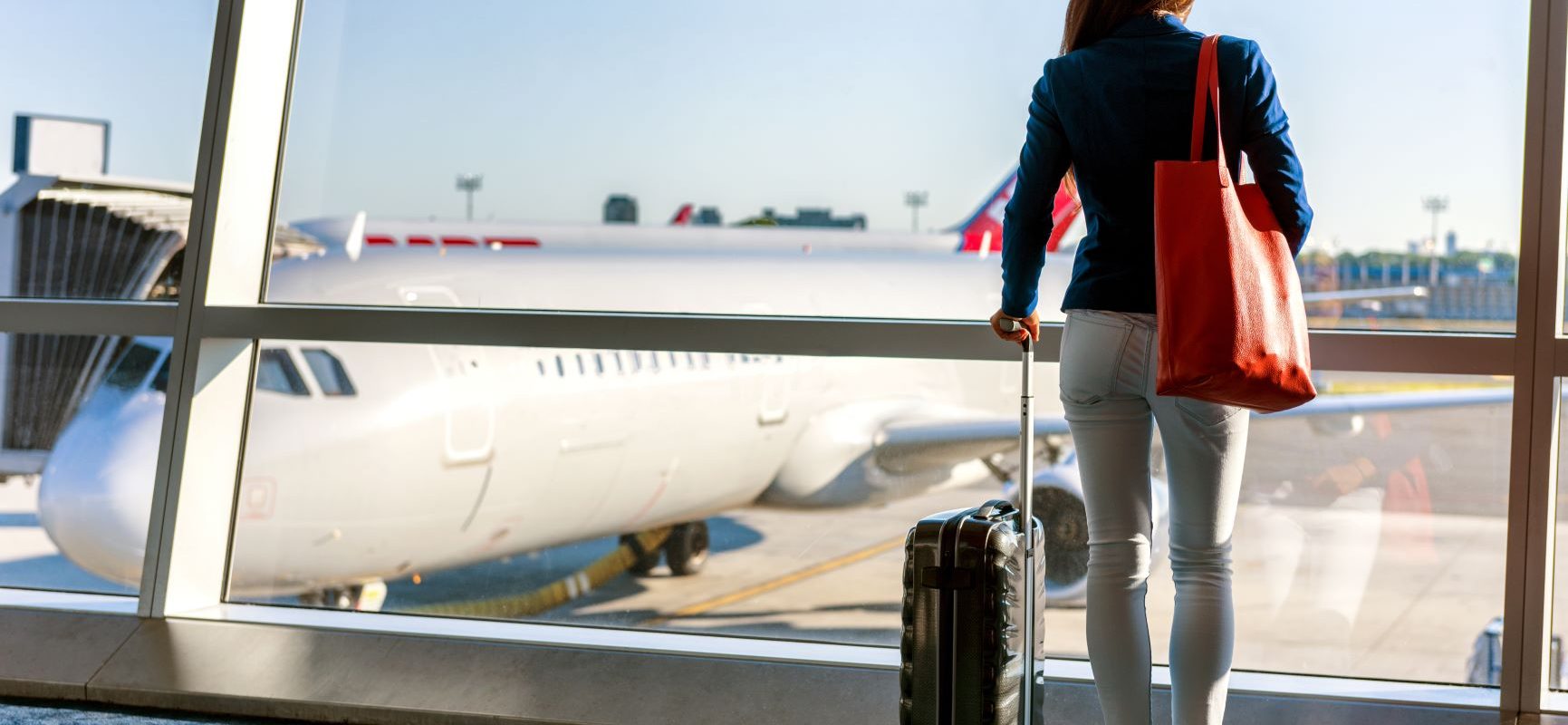 27th Feb 2020 by MIW Water Coolers
The Refill Movement Takes Flight at London City Airport
In 2019, London City Airport welcomed more than 5 million passengers. It provides work for more than 2,500 staff members. And as a transport hub, it's growing every year. Which means that more people will be passing through and more people will be in need of facilities. Lavatories, eateries, places to rest and places to drink. Like every other UK airport, London City provides all of these. But until recently, it was missing one thing: free public drinking water. This January, thanks to a donation by City to Sea's UK Sustainable Investing Partner, Robeco, London City Airport greeted its first ever water bottle refill station. And MIW was there to do the honours.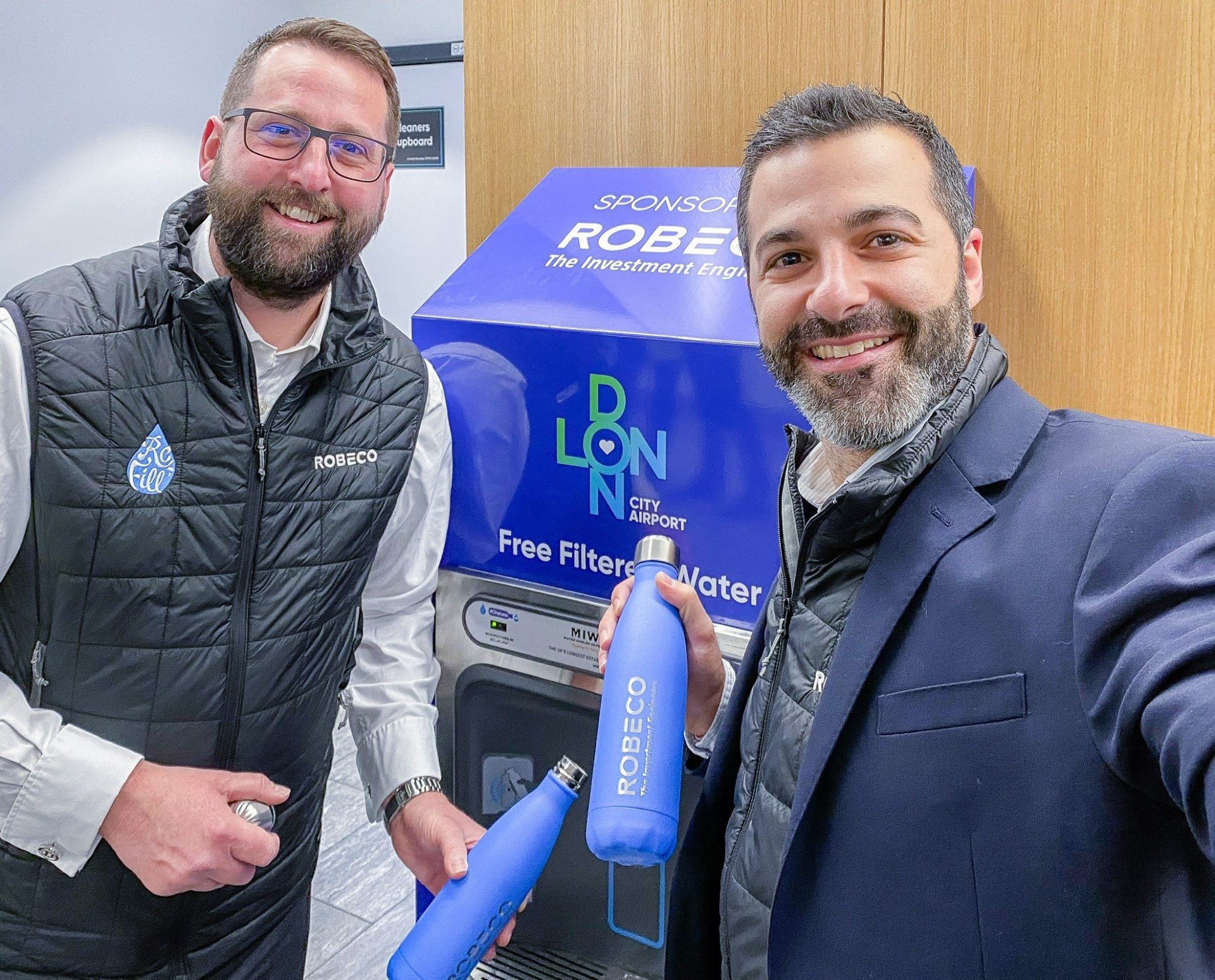 London City Airport's new bottle filler
For this job, MIW recommended the Eco-Dispenser Max UV – SuperChill. Designed by MIW and featuring Elkay's world class water refill system this unit specifically for airports and other busy public spaces where security is particularly important, the Eco-Dispenser has a strong stainless-steel exterior with sloping top and a security screwed cabinet to ensure that it does not become the target of suspect packages. This also helps to make the unit vandal resistant. The hands-free operation means that the bottle filler is quick and easy to use and accessible to all, including wheelchair users. It is easy to clean, easy to maintain, and it can process 80 litres of chilled water per hour, so is perfect for the busy airport environment. And of course, as with all the equipment that MIW works with, the unit is WRAS-approved, to guarantee compliance with all Government and water authority health and safety guidelines.
But the most impressive thing about this dispenser is its UV filtering. Using the very latest technology, the inbuilt UV filter sterilises all water processed by the bottle filler, removing 99.99% of all bacteria and viruses. And it does this without tainting the water's flavour or odour in any way, delivering the purest, most refreshing drink possible.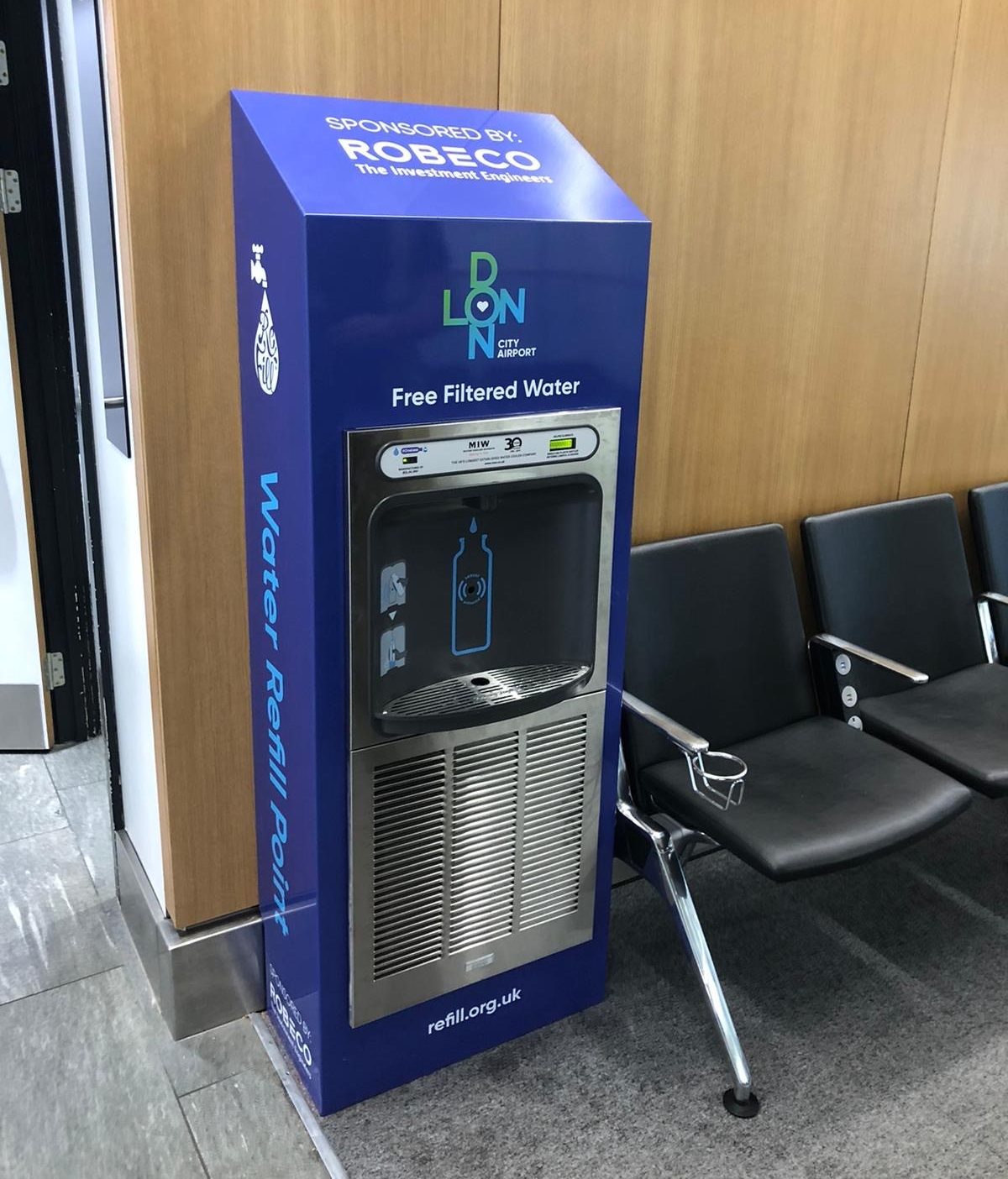 Why did City to Sea want to install a bottle filler at London City Airport?
City to Sea is one of the UK's leading campaigners in the fight against ocean plastic. One of its key areas of focus is plastic-free travel. As single-use drinks bottles are among the most common items of waste plastic found in waterways, targeting busy transport hubs is one of the most effective ways to tackle the problem. If every single visitor to London City Airport used a refillable drinks bottle rather than buying disposable ones, more than 5 million bottles could be saved annually. And what a difference that could make to the environment.
During the course of the last two years, MIW has worked with a number of UK transport hubs, helping them to find their own solutions to on-site plastic waste. Heathrow, Stansted and Gatwick airports are already flying the refill flag in London. And we've worked with other airports across the country, helping them to do the same. Just imagine the difference that could be made if, like London City, every airport, train station, bus terminus, and motorway service station offered an alternative to plastic bottled water. What a good thing that would be.
The new London City Airport bottle refill station is located in the departure lounge. Why not pay it a visit before your next big adventure?
Thinking about joining the refill revolution and installing a drinking fountain or bottle filler at your organisation? Find out how MIW can help.