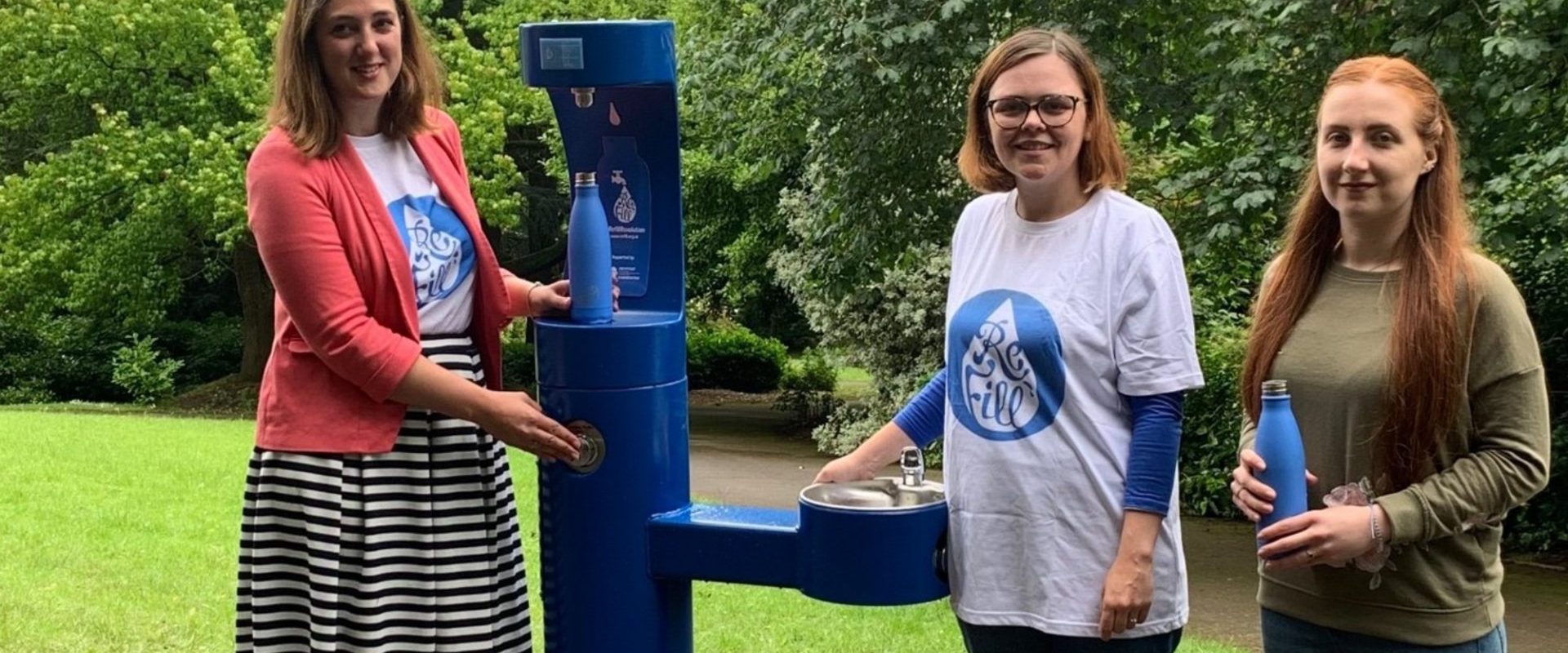 30th Sep 2019 by MIW Water Coolers
50 Fountains – Are You Up for the Challenge?
If you're interested in green issues, you may have already come across the City to Sea and Sustain #50FountainsChallenge. It's a campaign to encourage the building of a nationwide network of public drinking fountains and bottle fillers. The aim being to increase the UK's health and sustainability while decreasing our plastic footprint by fostering a culture of drinking water at the same time as removing the need for single-use plastic bottles. The movement has been launched by the organisations behind Refill and has gained some very high-profile support. But can you guess who's kicking it off with the donation of two state-of-the-art drinking fountains? MIW Water Cooler Experts, of course!
What do you need to know about the #50FountainsChallenge?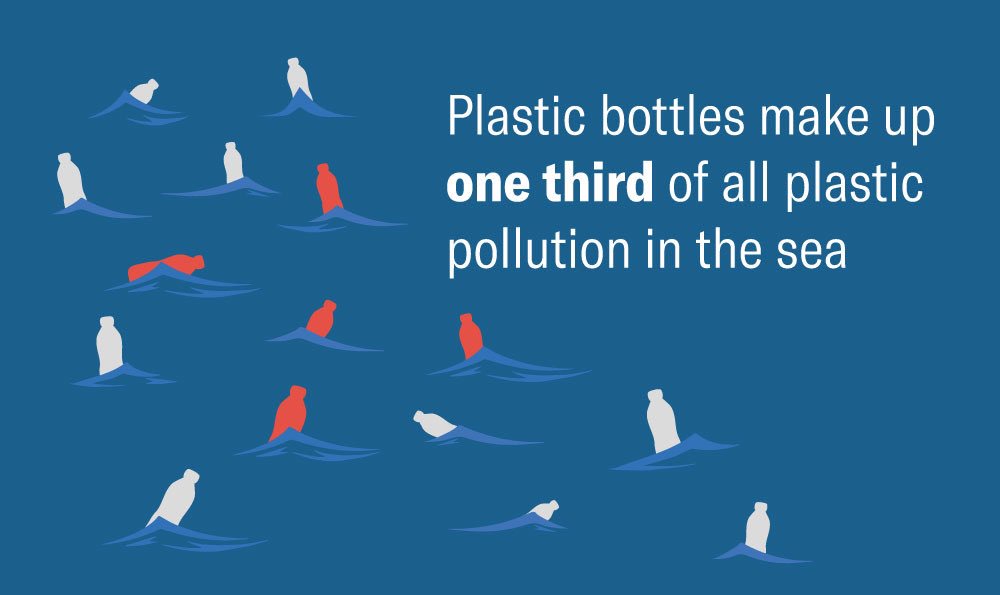 The problem of waste plastic has become a global issue. The Great Pacific Garbage Patch is now twice the size of France. And it's not the only island of rubbish known to be polluting our waterways. They have been decades in the making, and it could take even longer to undo the damage they are causing to marine life – and the environment as a whole. Solving the problem doesn't just rely upon a monumental clean up, but changing the way that we all use plastic. With drinks bottles being one of the most common items found in coastal clean ups, introducing a refill culture could be the first step towards a cleaner, brighter future. But we need an infrastructure change to support that. And that's where the #50FountainsChallenge comes in.
As Hugh Fearnley-Whittingstall, says; 'Accessible free drinking water for people on the go is a no brainer when it comes to kicking some single-use plastic out of our lives. And, if it means you choose water to quench your thirst instead of a sugary drink, your body will thank you for it too… I look forward to a time when buying bottled water is no longer the easier thing to do.'
The ultimate goal of the #50FountainsChallenge is the installation of 50 rehydration points in every town and city. There's still room for growth, but London is already there, thanks to the #OneLess campaign and the new Thames Water/GLC collaboration. But that's only one area out of the 69 cities and almost 49,000 towns that make up the UK. So, that's where the challenge begins.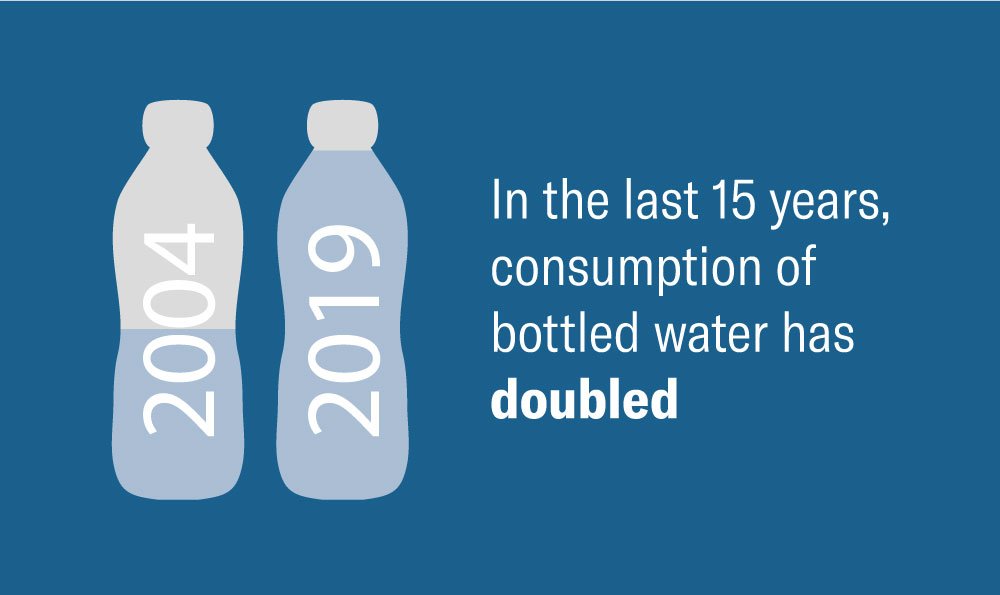 MIW's contribution
At MIW, we're passionate about fighting the waste plastic problem. As well as our contribution to the London Drinking Fountain Fund, we've stopped selling paper cups. We've taken measures to reduce the amount of single-use plastic used in the office. And all our team members have even stopped using plastic bottled milk in their homes (largely chivvied on by their kids, it has to be said!). Now, we're donating two of our best bottler filling stations to the #50FountainsChallenge too, to help crank up the campaign.
Where these two new fountains shall be installed is yet to be decided. They are to stand as an incentive and will be awarded to the two schemes judged to have the greatest potential environmental and social impact in their area. Submissions need to be received within the first three months of the project launch.
If you are interested in playing your part in the #50FountainsChallenge – and being in with a chance of getting your hands on one of MIW's sparkly new bottle fillers – head on over to register your interest now.
Good luck! We can't wait to see all of your plans.